She Inkstone /Oval 4 inch
amount/size
price

4 inch(10×7.5×1.2㎝)

JPY 11,000 tax in

(JPY 10,000)
Free shipping to Japan for orders of JPY 20,000 excluding tax or more.
 
 
Available countries and areas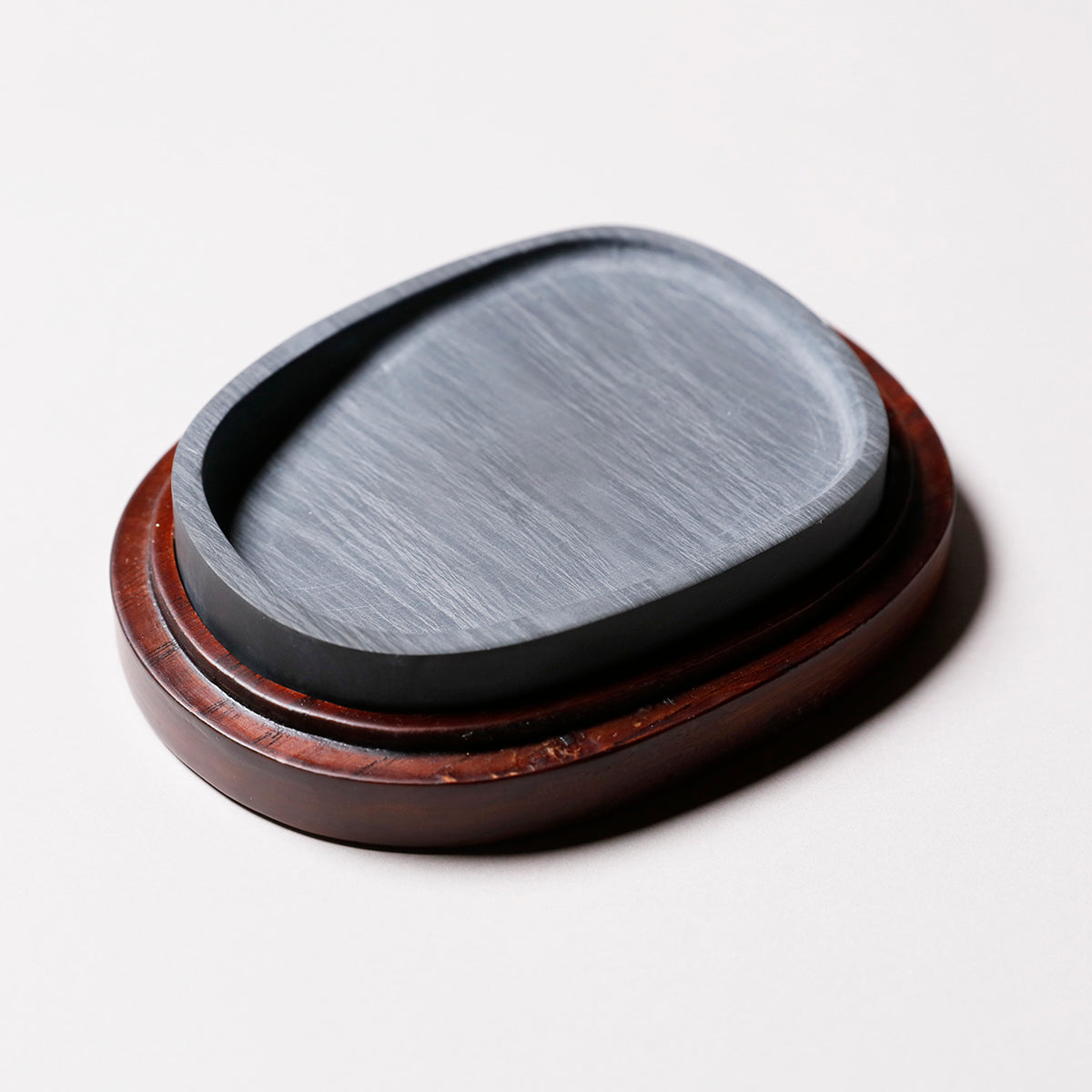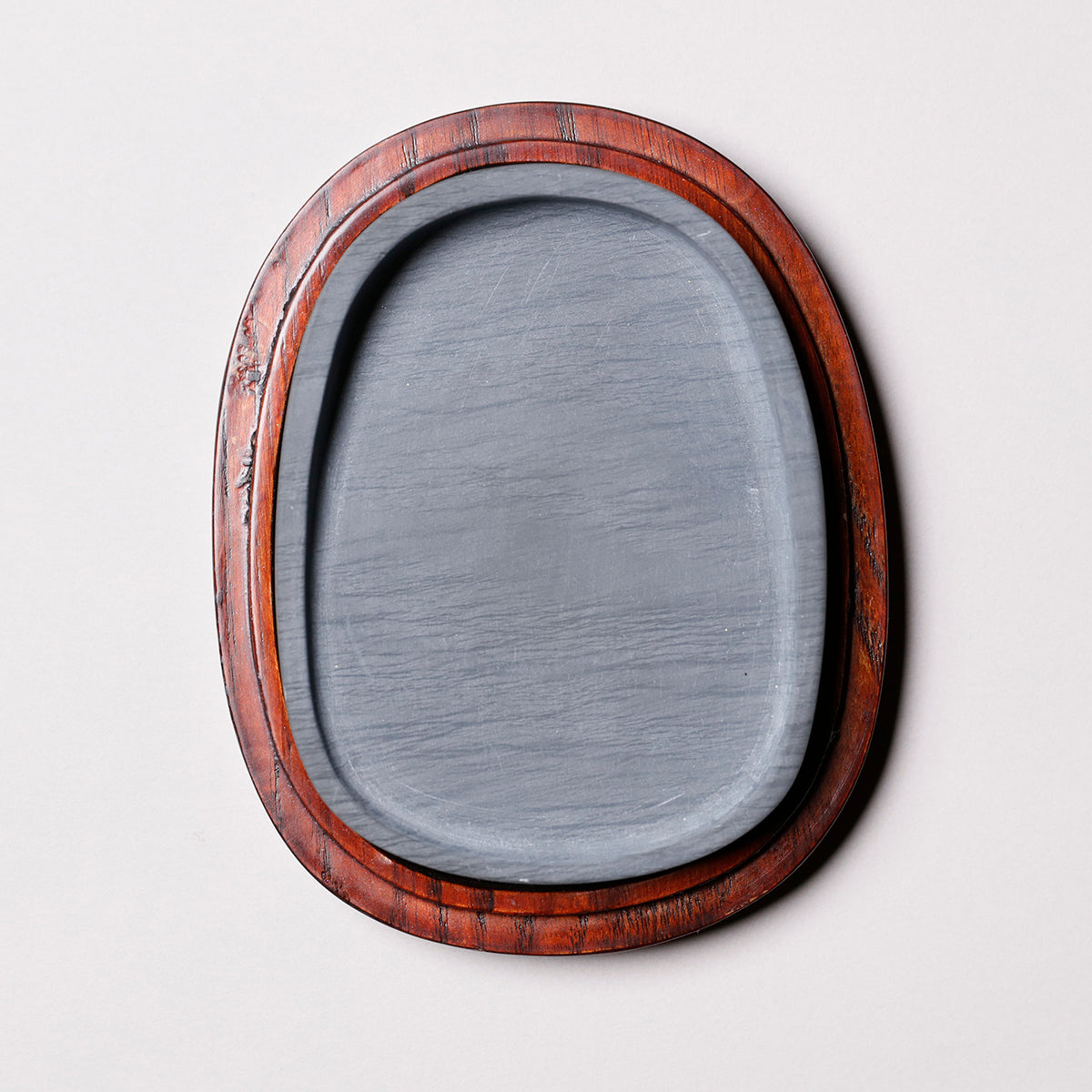 Description
She inkstone is made of stone mined in the Longwei Mountain area of Wei County, Anhui Province. This inkstone is greatly esteemed along with the Duan inkstone. 
She inkstone comes in three main types. First is the "魚子紋(Yuzi-wen, meaning fish pattern)," named for its resemblance to a swimming fish. Second is the "眉子紋(Meizi-wen, meaning eyebrow pattern," named for its similarity to an eyebrow. The last one is the "金星・金暈紋 (Jin Xing ・Jinyun-wen, meaning gold star and golden dusk pattern)," named for its star-like golden pattern and gold clouds that seem to float in the air. The stone has a Mohs hardness of 4, which is harder than Duan stone, therefore, although it has a fine texture in general, She stone has rougher surfaces, making it suitable for rubbing harder inksticks such as the one made from pine soot. 
Thus, it is more preferred by artists who relatively use pine soot inksticks. 
【How to Use】
Apply a small amount of water to the surface of the inkstone, then rub an inkstick gently in a circular motion on top of the inkstone to produce ink with beautiful black Sumi color and texture.
Next, transfer the ink to a container immediately such as a white porcelain plate and rinse the inkstone with warm water as soon as you have finished rubbing the inkstick to keep it clean.