2-Color Nylon Menso
amount/size
price

Small Tip14×Φ2mm

JPY 330 tax in

(JPY 300)

Large Tip19×Φ3mm

JPY 385 tax in

(JPY 350)

Medium Tip17×Φ3mm

JPY 363 tax in

(JPY 330)
Free shipping to Japan for orders of JPY 20,000 excluding tax or more.
 
 
Available countries and areas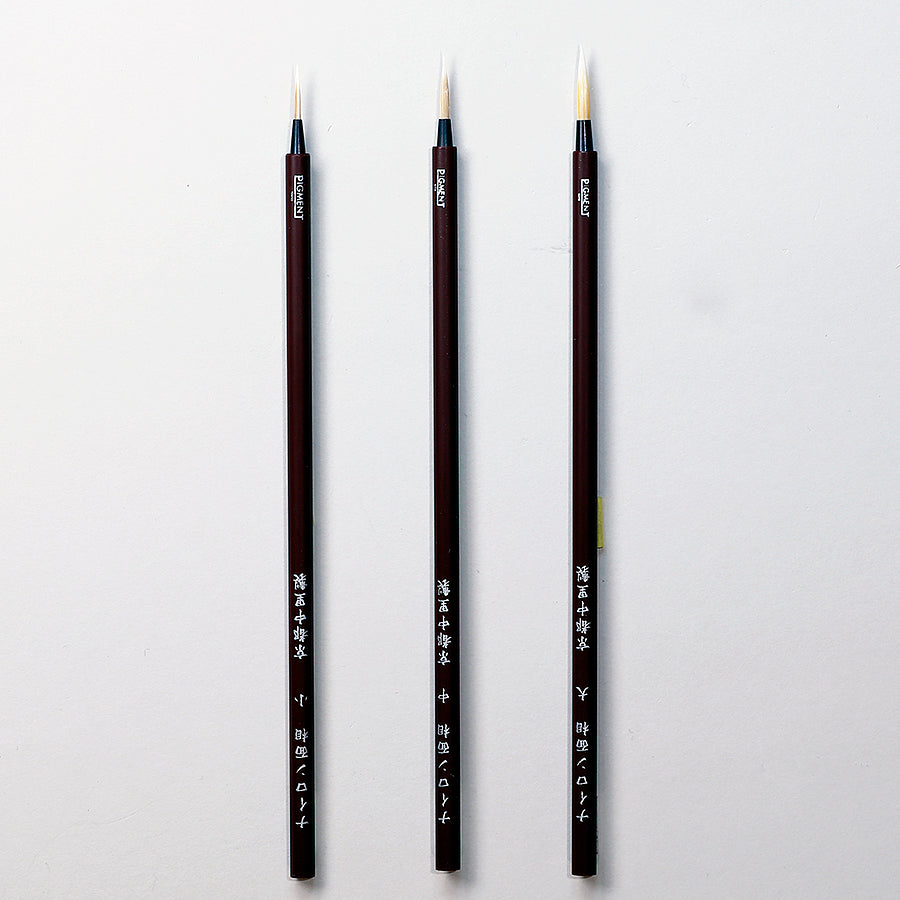 Description
This is thinner and longer than the Bessei Menso, and the hairs are soft, therefore, thinner and longer lines than the Bessei Menso can be painted. This is suited for acrylic and watercolor paint.