Sengaki fude
Material:
Sable, Horse hair
amount/size
price

Small Tip19×Φ4mm

JPY 2,090 tax in

(JPY 1,900)

Medium Tip25×Φ5mm

JPY 2,420 tax in

(JPY 2,200)

Large Tip28×Φ6mm

JPY 2,640 tax in

(JPY 2,400)

SpecialLarge Tip34×Φ10mm

JPY 2,860 tax in

(JPY 2,600)
Free shipping to Japan for orders of JPY 20,000 excluding tax or more.
 
 
Available countries and areas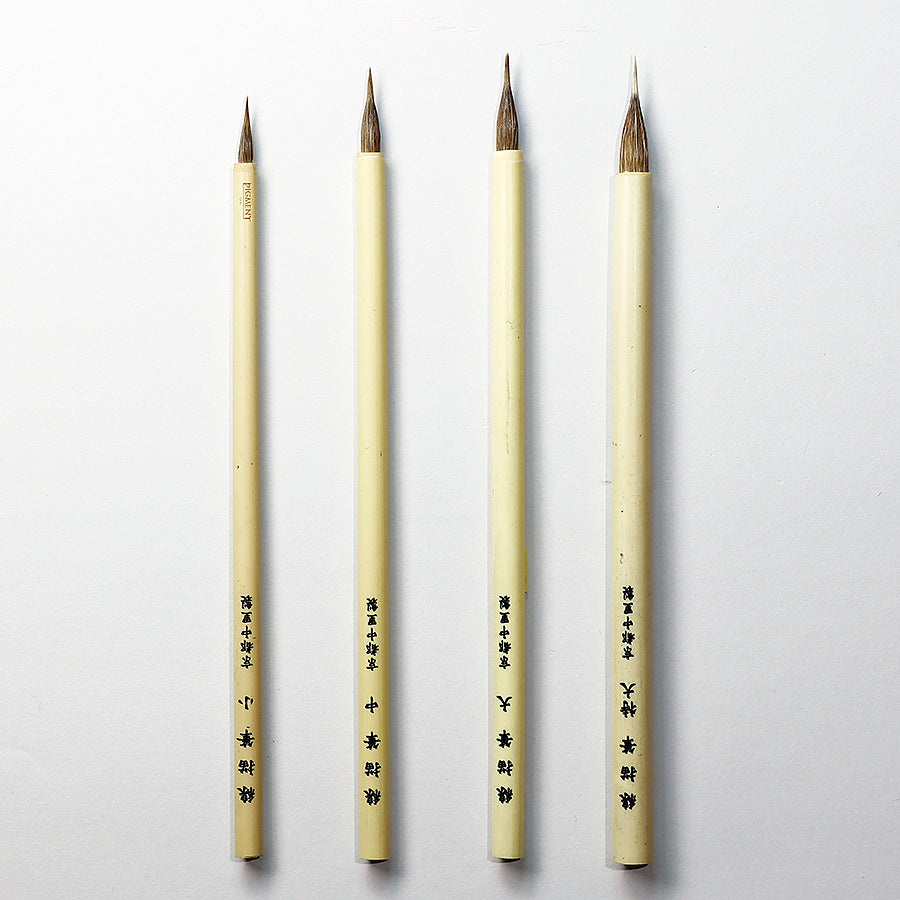 Description
This uses weasel hair for the tip, and Horse hair for the middle area. This is a brush optimal for painting thin and long lines using just the tip. There may be a difference in the ease of handling since the tip is long compared to the Menso brushes, however, it is a brush where the paint lasts long.There is not much change with the difference in size.