Akautsushi-gami (Wax Paper)
Brand:
京都金属箔粉工業|Kyoto Metal foil Powder Co.
amount/size
price

50 sheet

JPY 770 tax in

(JPY 700)

100 sheet

JPY 1,100 tax in

(JPY 1,000)
Free shipping to Japan for orders of JPY 20,000 excluding tax or more.
 
 
Available countries and areas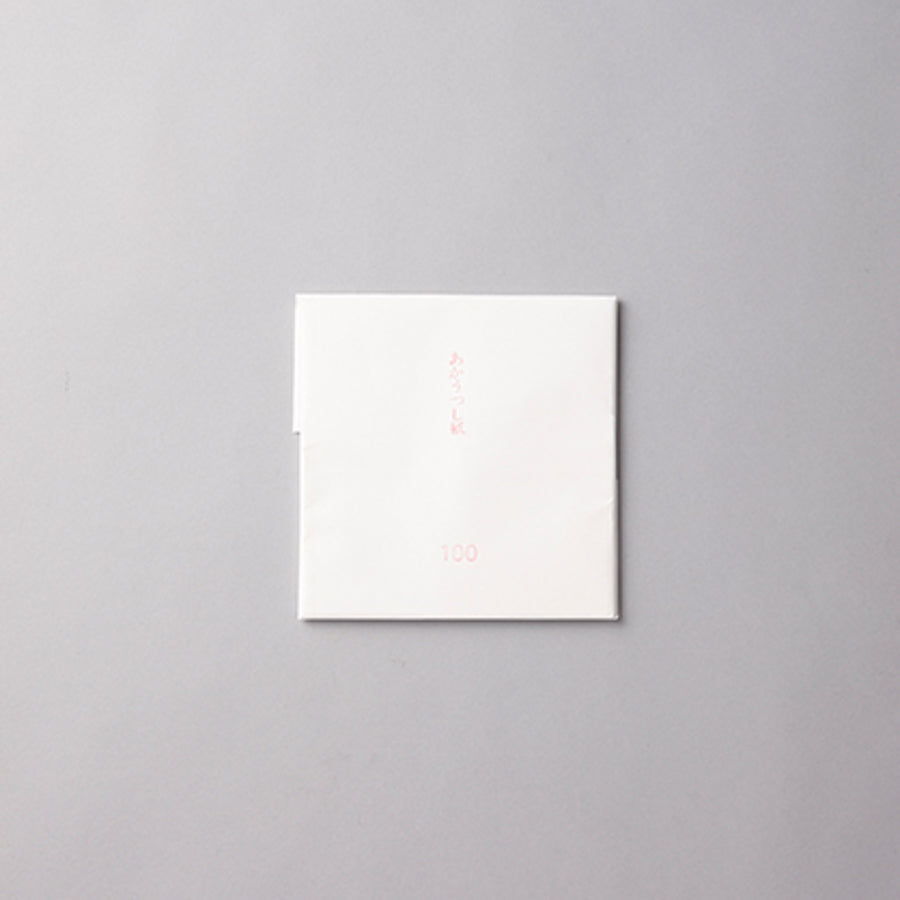 Description
Wax is applied on the one side of the paper and used for transferring metal leaf.
Place the wax side down on the metal leaf so it sticks on the wax paper.
In order to smoothly move the leaf to where one wants to paste it, the leaf is used after it is transferred onto akashi paper once.