Kokuenboku (Graphite Inkstick)
amount/size
price

Kokuenboku (Graphite Inkstick)

JPY 6,600 tax in

(JPY 6,000)
Free shipping to Japan for orders of JPY 20,000 excluding tax or more.
 
 
Available countries and areas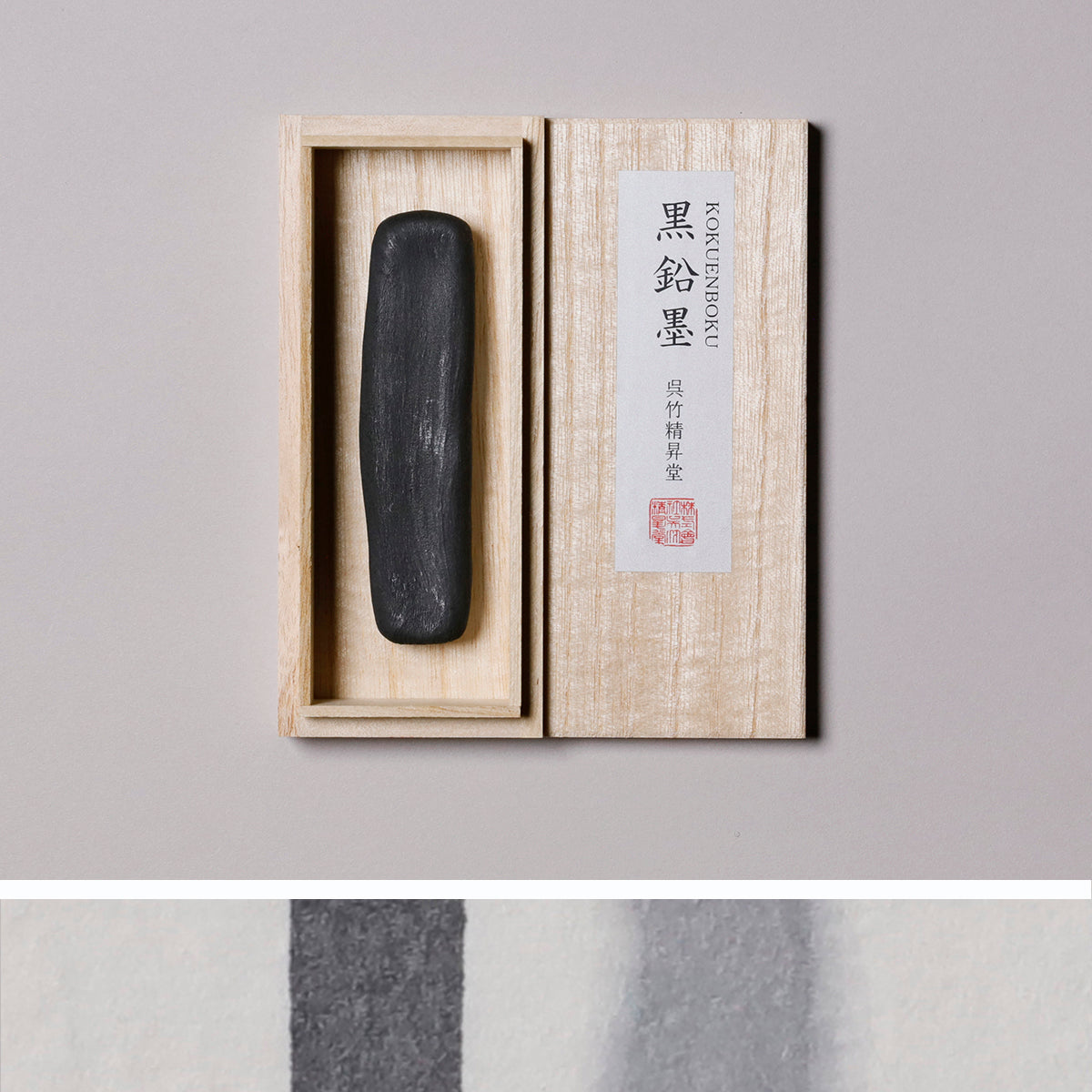 Description
Kokuenboku (Graphite Ink Stick) is available exclusively at PIGMENT TOKYO.



Kuretake's newly developed Sumi inkstick is made mainly from natural graphite. The use of graphite gives it a matte finish and a black color which can't be found in conventional Sumi inksticks made from soot from burnt pine woods or burnt oil. Moreover, you can obtain a metallic finish by applying a thick coat of ink and polishing the area after it is dried. It has been produced with techniques and knowledge of Kuretake company's over 120-year history. This newly released graphite inkstick would bring new colors to your ink expressions.