Suihi Pigments 12colors set
Brand:
ナカガワ胡粉|NAKAGAWA GOFUN ENOGU
amount/size
price

(Red)

JPY 4,290 tax in

(JPY 3,900)
Free shipping to Japan for orders of JPY 20,000 excluding tax or more.
 
 
Available countries and areas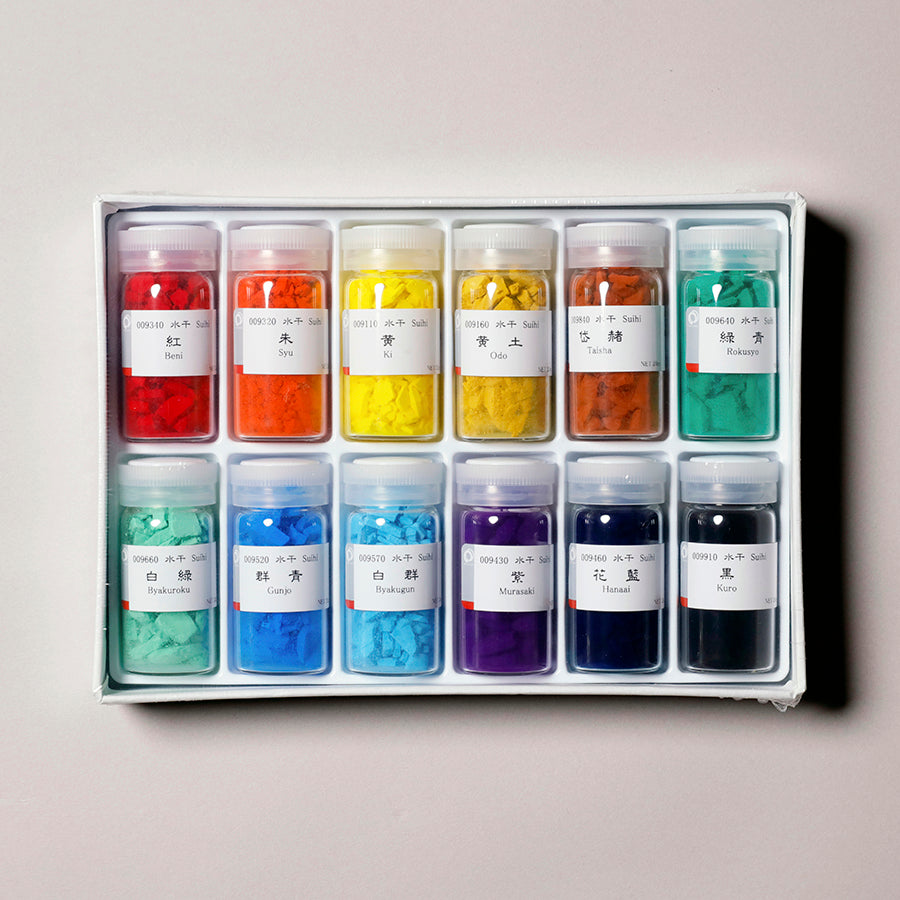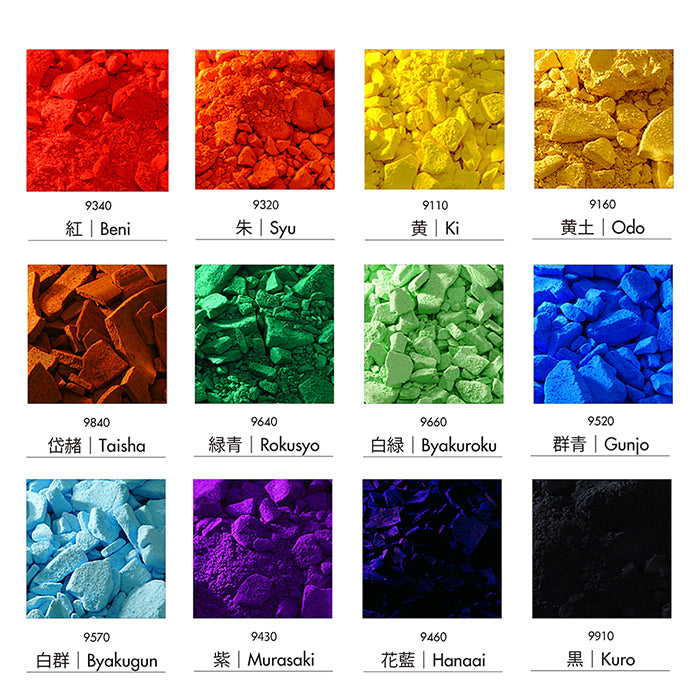 Description
A set of 12 basic colors of Suihi Pigments.
【Set includes】: 20cc glass bottle x 12 colors
Beni, Shu, Ki, Oudo, Taisha, Rokusyo, Byakuroku, Gunjo, Byakugun, Murasaki, Hanaai, Kuro
It is called Suihi (水干) , as it is made by purifying with water (水(sui))and drying up(干(hi)). It is a tinted pigment with high light-stability, using gofun(shell powder) as an extender. It is often utilized as an under coating since it enables to paint evenly at less cost, compared to natural mineral pigments. By over-painting, it allows to express more complex colors and produce richer colors. The particle size is so fine that it is possible to mix the colors with suihi pigments.
*Since it is a sheet-shaped pigment, please make sure to grind well before using.
You can make your own paints such as watercolor paints and acrylic paints by mixing with various types of mediums.
※Pigments are for painting. It cannot be used for cosmetics, as a glaze for pottery, or as a dye for dyeing cloth.