Kolinsky Oil-color Brush WX (Round)
amount/size
price

No,2 Tip18×Φ3mm

JPY 1,540 tax in

(JPY 1,400)

No,4 Tip20×Φ4mm

JPY 2,090 tax in

(JPY 1,900)

No,6 Tip21×Φ5mm

JPY 2,860 tax in

(JPY 2,600)

No,8 Tip25×Φ7mm

JPY 4,730 tax in

(JPY 4,300)

No,10 Tip28×Φ5mm

JPY 6,380 tax in

(JPY 5,800)

No,12 Tip30×Φ7mm

JPY 8,580 tax in

(JPY 7,800)
Free shipping to Japan for orders of JPY 20,000 excluding tax or more.
 
 
Available countries and areas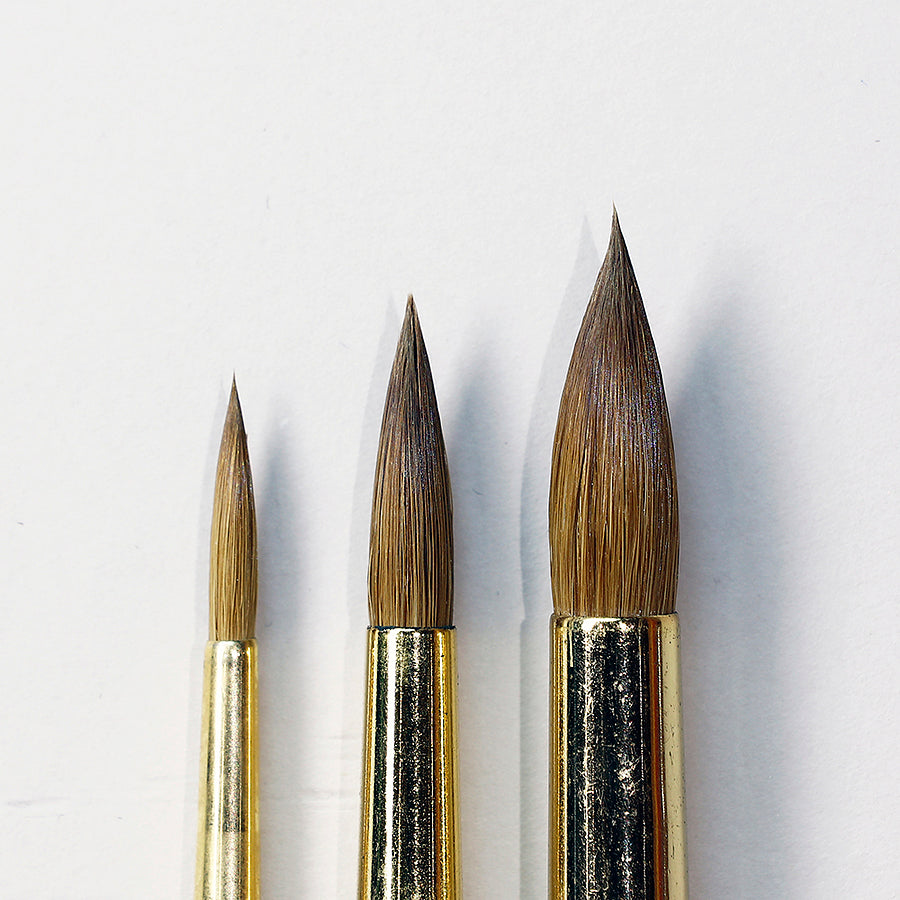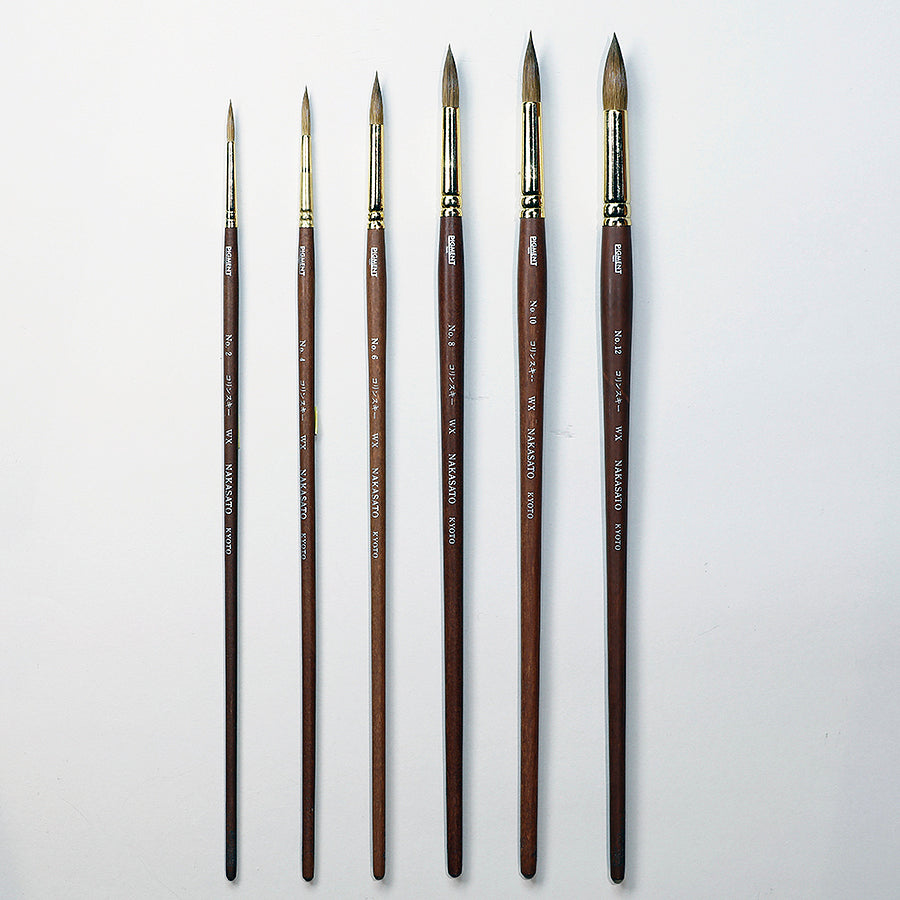 Description
An oil painting brush with soft, round tips that made of Kolinsky sable-hair. It has the strongest flexibility among all the soft-bristle brushes, and can draw smoothly than other normal brushes too!