Hakuzen Flat Brush
amount/size
price

No.0 Tip8×w5mm

JPY 308 tax in

(JPY 280)

No.1 Tip10×w7mm

JPY 418 tax in

(JPY 380)

No.2 Tip12×w9mm

JPY 495 tax in

(JPY 450)

No.3 Tip16×w13mm

JPY 550 tax in

(JPY 500)

No.4 Tip18×w15mm

JPY 660 tax in

(JPY 600)

No.5 Tip22×w16mm

JPY 792 tax in

(JPY 720)

No.6 Tip25×w20mm

JPY 990 tax in

(JPY 900)

No.7 Tip29×w22mm

JPY 1,430 tax in

(JPY 1,300)

No.8 Tip30×w24mm

JPY 1,760 tax in

(JPY 1,600)

No.10 Tip32×w29mm

JPY 2,090 tax in

(JPY 1,900)

No.12 Tip35×w32mm

JPY 2,750 tax in

(JPY 2,500)
Free shipping to Japan for orders of JPY 20,000 excluding tax or more.
 
 
Available countries and areas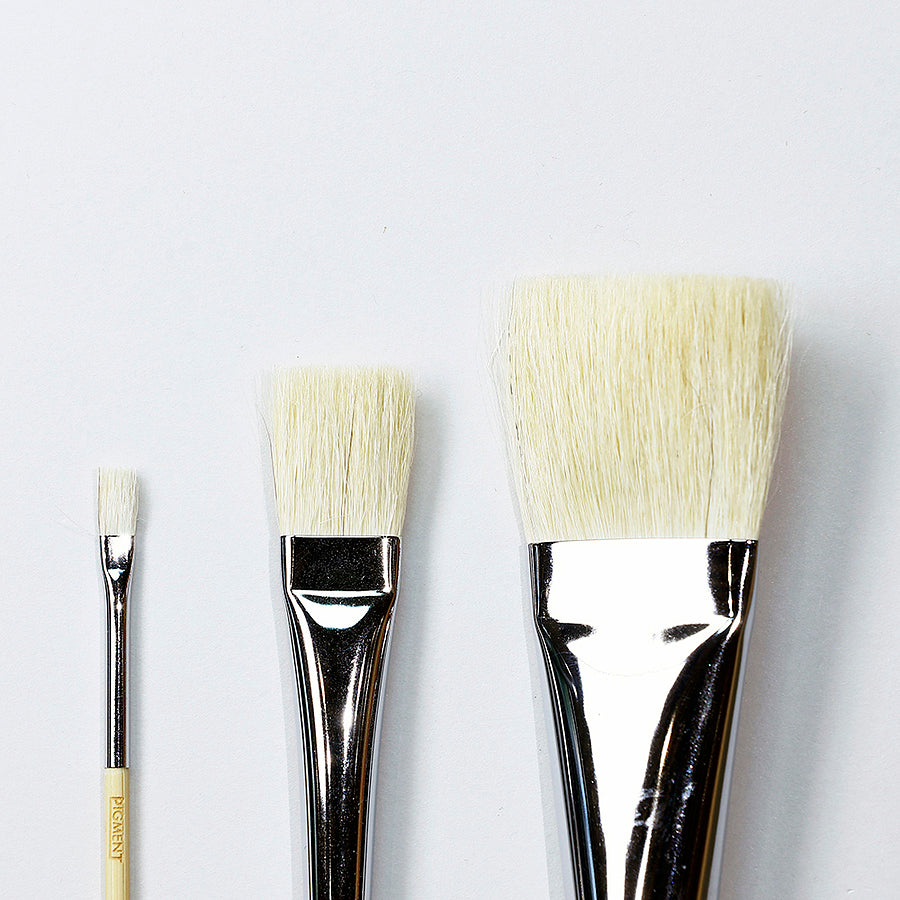 Description
This uses goat hair with more body than the standard goat stomach hair. This is more flexible than the Shiraga Flat Brush, and the tip is maneuverable. This is mainly used for Japanese paintings and dyeing.