Tokusei Sanba Flat Brush
amount/size
price

No.0 Tip10×w5mm

JPY 583 tax in

(JPY 530)

No.1 Tip12×w8mm

JPY 693 tax in

(JPY 630)

No.2 Tip14×w10mm

JPY 924 tax in

(JPY 840)

No.3 Tip18×w13mm

JPY 1,320 tax in

(JPY 1,200)

No.4 Tip22×w15mm

JPY 1,980 tax in

(JPY 1,800)

No.5 Tip23×w17mm

JPY 2,750 tax in

(JPY 2,500)

No.6 Tip26×w20mm

JPY 3,080 tax in

(JPY 2,800)
Free shipping to Japan for orders of JPY 20,000 excluding tax or more.
 
 
Available countries and areas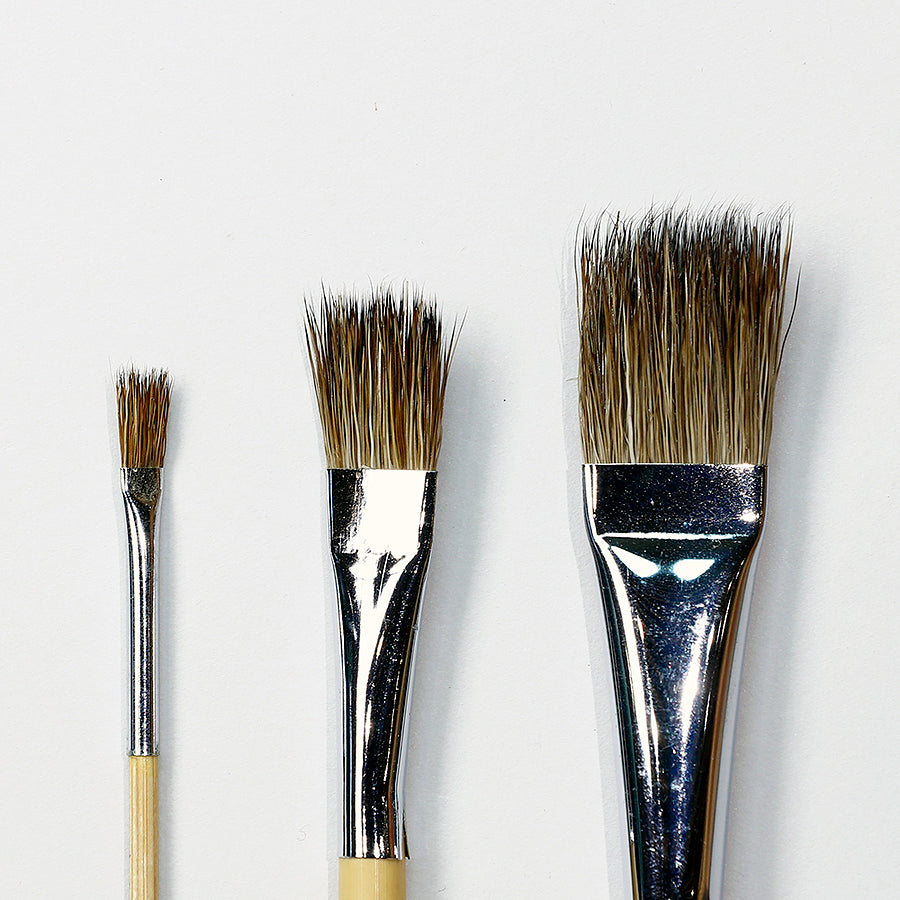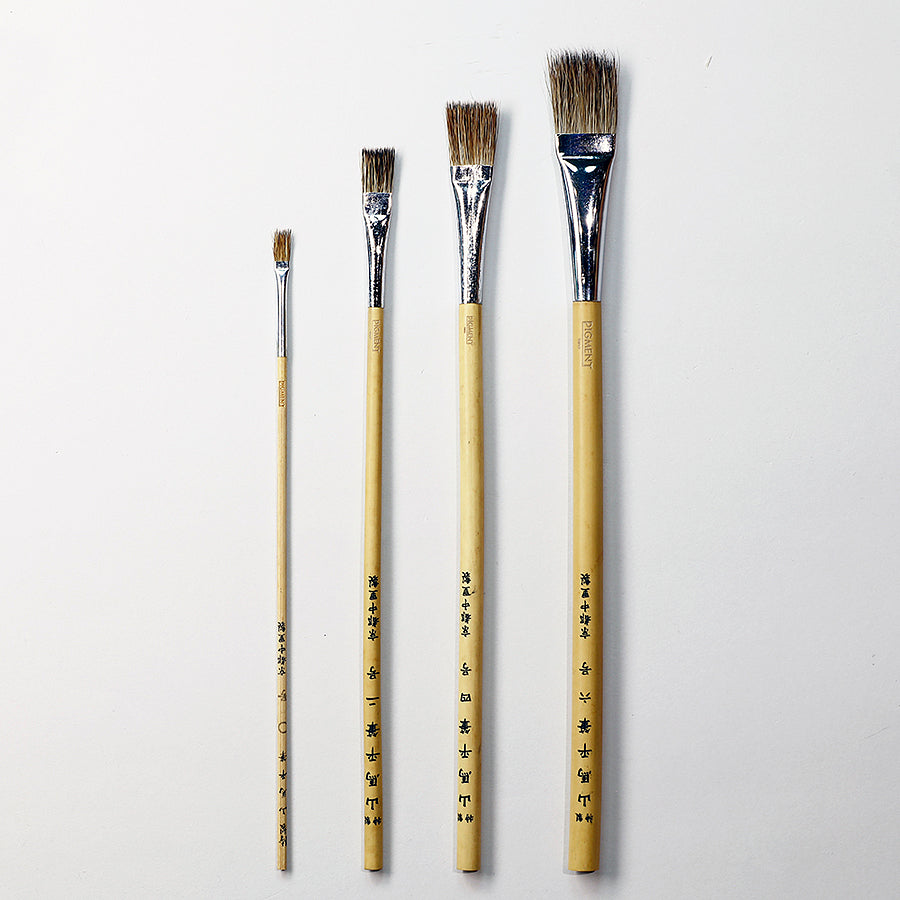 Description
The hardest part of deer heir can provide blurred lines. This is used for shading, same as the Sambar Deer Brush and airbrush. This addition, it can be used for expressing a blur.