Sokumyo
Material:
white cat, Goat hair
amount/size
price

Small Tip20×Φ5mm

JPY 2,420 tax in

(JPY 2,200)

Medium Tip25×Φ7mm

JPY 3,190 tax in

(JPY 2,900)

Medium (long tip) Tip28×Φ8mm

JPY 3,960 tax in

(JPY 3,600)

Large Tip31×Φ8mm

JPY 4,840 tax in

(JPY 4,400)
Free shipping to Japan for orders of JPY 20,000 excluding tax or more.
 
 
Available countries and areas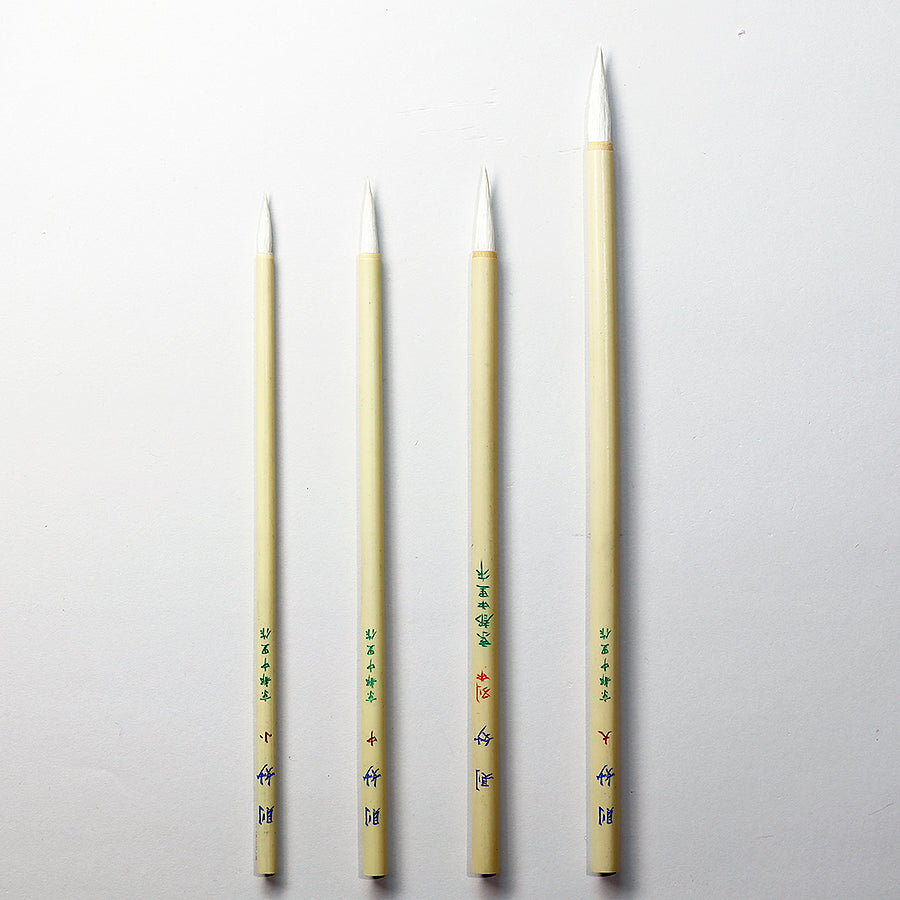 Description
This is soft, and the tip is maneuverable. This is similar to the Nyosui; however, it is smaller than the Nyosui and the hair texture is more firm. This is easier to grasp the flow of the lines for the medium (long tip) rather than the medium.
Suitable for both watercolor and acrylic paints.