Kyosuisai Sengaki
Material:
Sable, rabbit, Goat, Deer hair
amount/size
price

Small Tip28×Φ8mm

JPY 5,170 tax in

(JPY 4,700)

Tip33×Φ8mm

JPY 5,940 tax in

(JPY 5,400)
Free shipping to Japan for orders of JPY 20,000 excluding tax or more.
 
 
Available countries and areas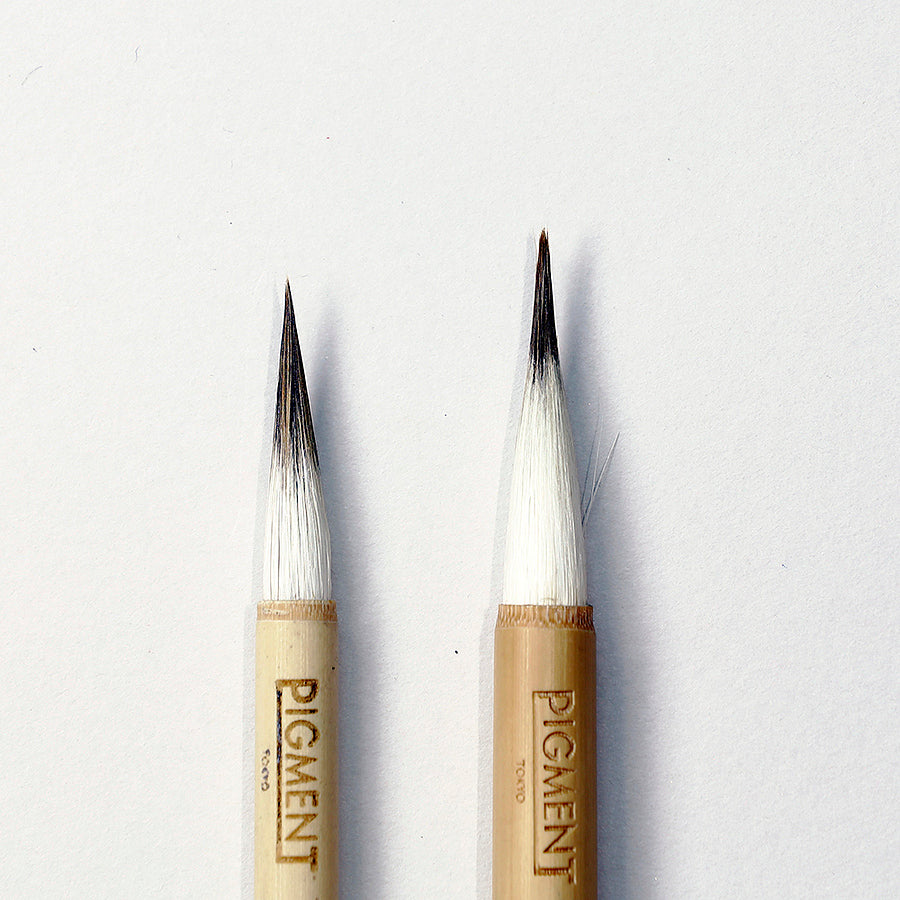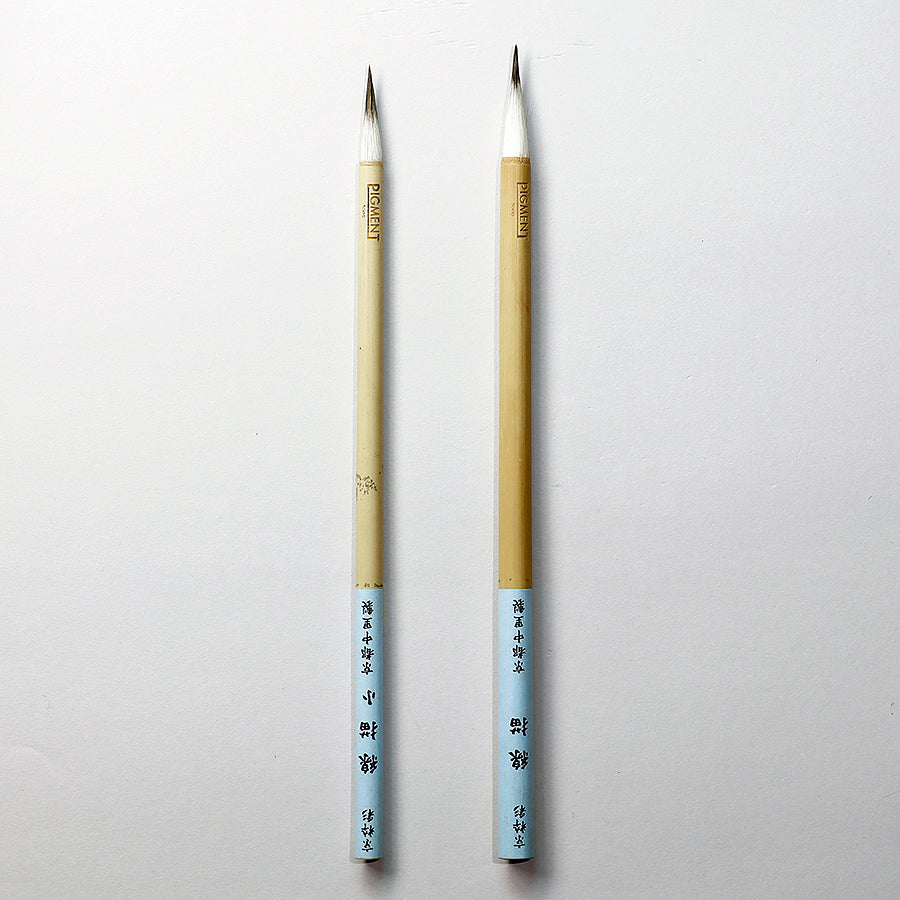 Description
This has mixed hairs of weasel hair, purple hair, and deer hair. The brush overall is more settled than the line painting brushes, thin to thick lines can be painted, however, line painting using just the tip is recommended. The tip is rather maneuverable, and long lines can be painted.