Kataha (Diagonal Cut) Renpitsu Small
amount/size
price

Small 3 Set Tip31×w20mm

JPY 5,170 tax in

(JPY 4,700)

Small 5 Set Tip32×w33mm

JPY 8,580 tax in

(JPY 7,800)

Small 7 Set Tip36×w46mm

JPY 12,430 tax in

(JPY 11,300)
Free shipping to Japan for orders of JPY 20,000 excluding tax or more.
 
 
Available countries and areas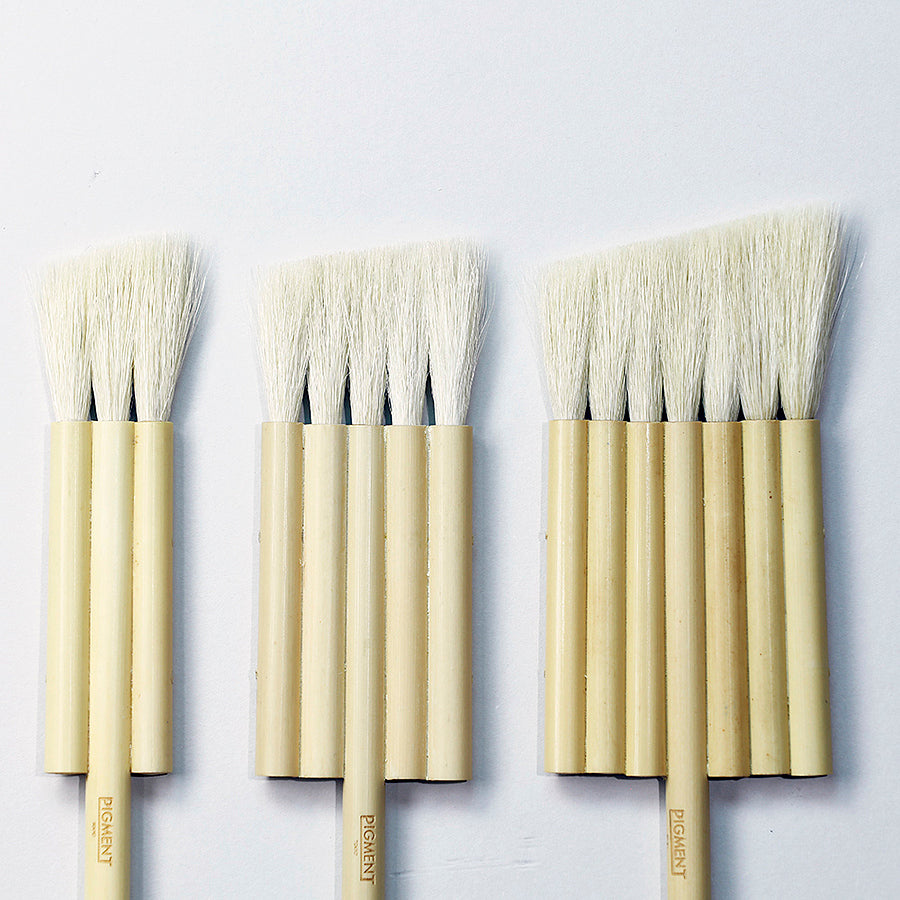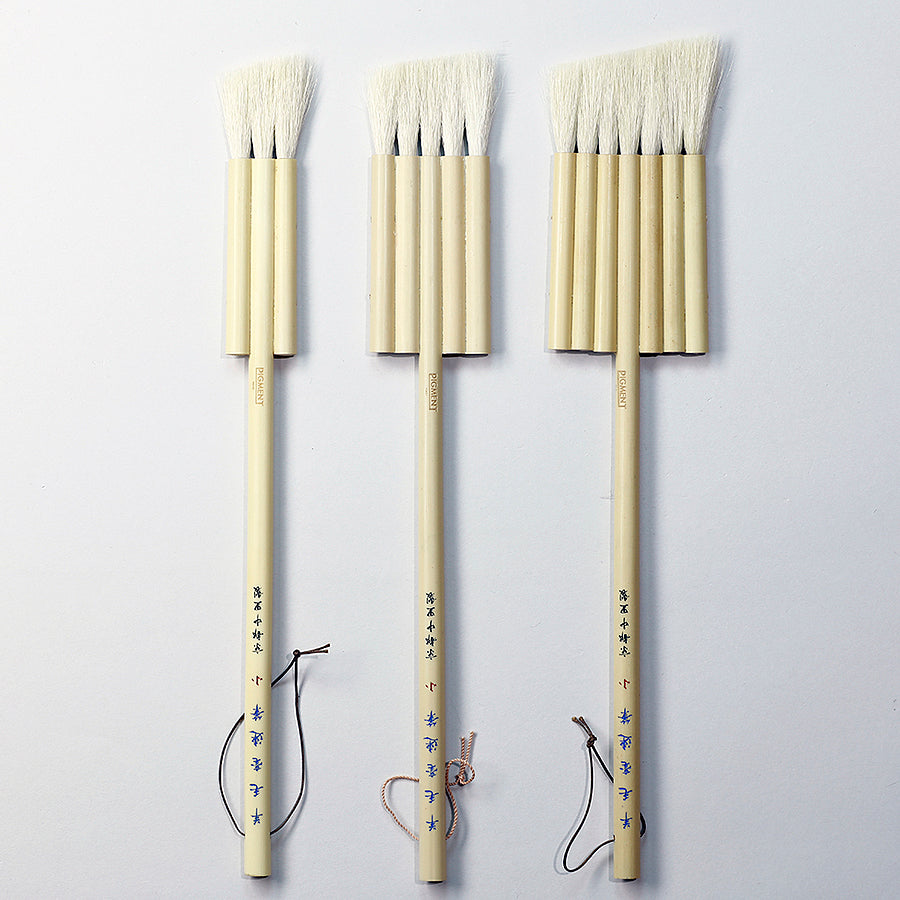 Description
Using an imperfect tip, it can be painted like a brush. More body comes out the more it is used. This absorbs the paint abundantly in comparison to the Renpitsu with Deer Hair, and it is soft. This is made by combining a circular brush, therefore, it absorbs the paint well, and colors can be painted evenly.