Renpitsu with Deer Hair
Material:
Goat, Deer hair
amount/size
price

Small 3 Set Tip33×w20mm

JPY 4,510 tax in

(JPY 4,100)

Small 5 Set Tip32×w35mm

JPY 7,480 tax in

(JPY 6,800)

Small 7 Set Tip32×w44mm

JPY 10,560 tax in

(JPY 9,600)
Free shipping to Japan for orders of JPY 20,000 excluding tax or more.
 
 
Available countries and areas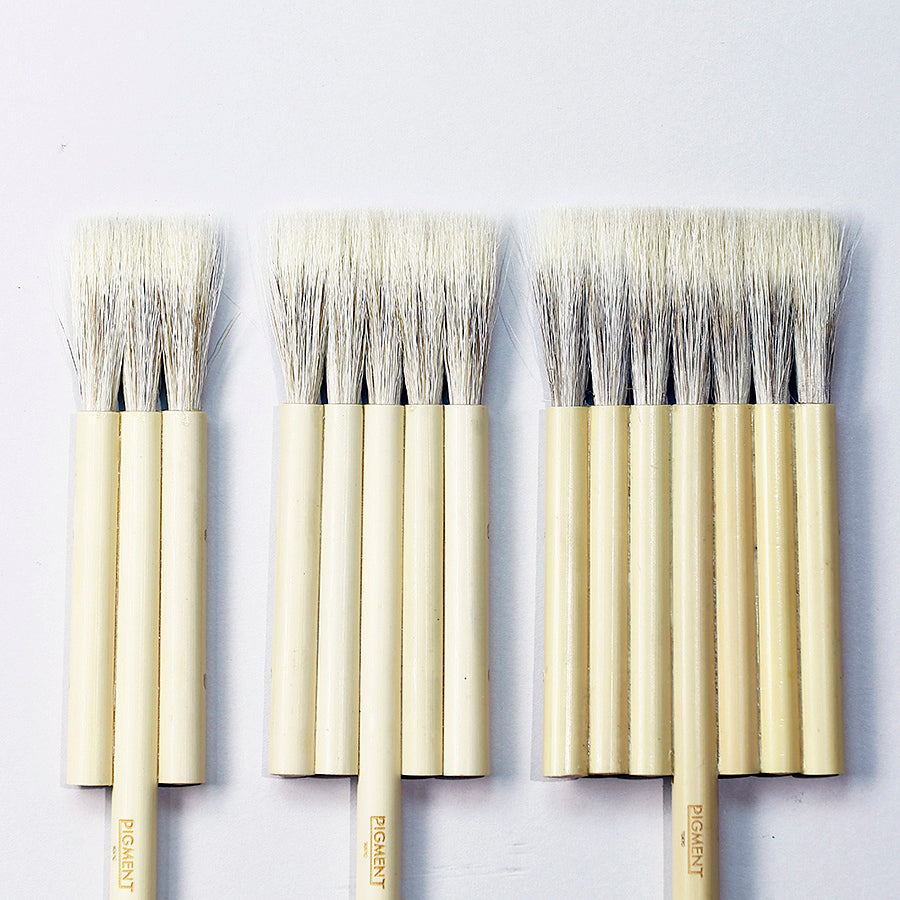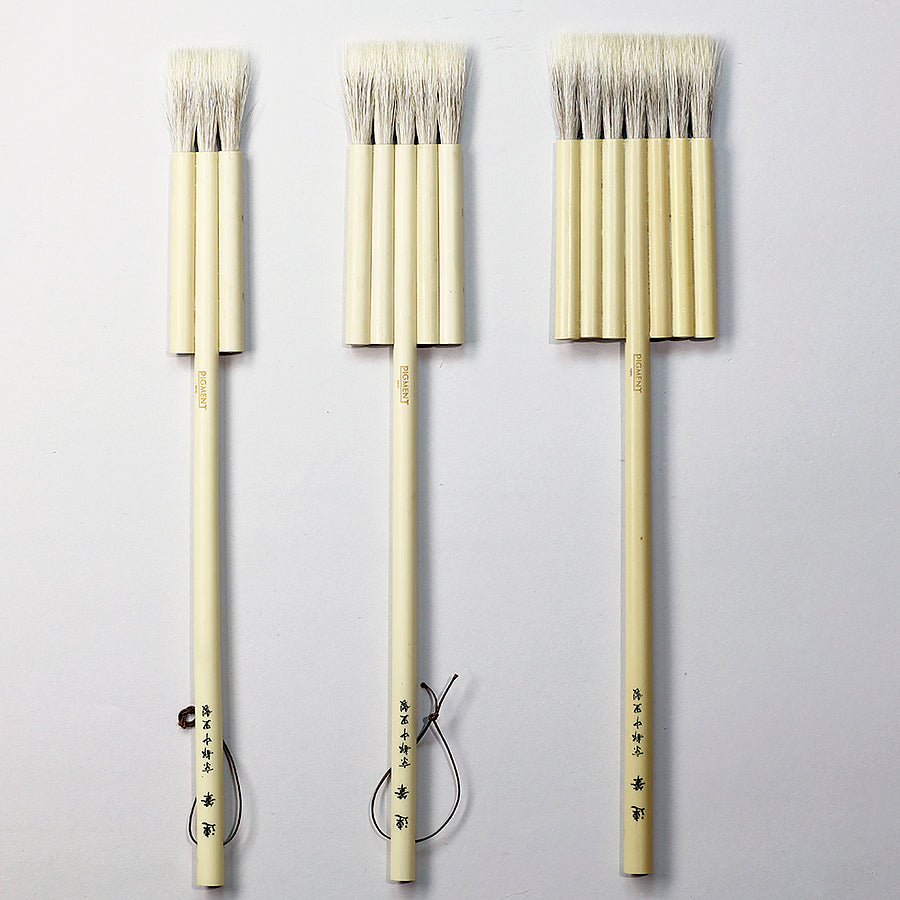 Description
This has a stronger body than the Yomorenpitsu, the touch is hard, and is springy. This is made by combining a circular brush, therefore, it absorbs the paint well, and colors can be painted evenly.