Megodake
amount/size
price

Small About Tip55×Φ7mm

JPY 2,750 tax in

(JPY 2,500)

Medium About Tip65×Φ10mm

JPY 3,300 tax in

(JPY 3,000)

Large About Tip85×Φ13mm

JPY 4,400 tax in

(JPY 4,000)
Free shipping to Japan for orders of JPY 20,000 excluding tax or more.
 
 
Available countries and areas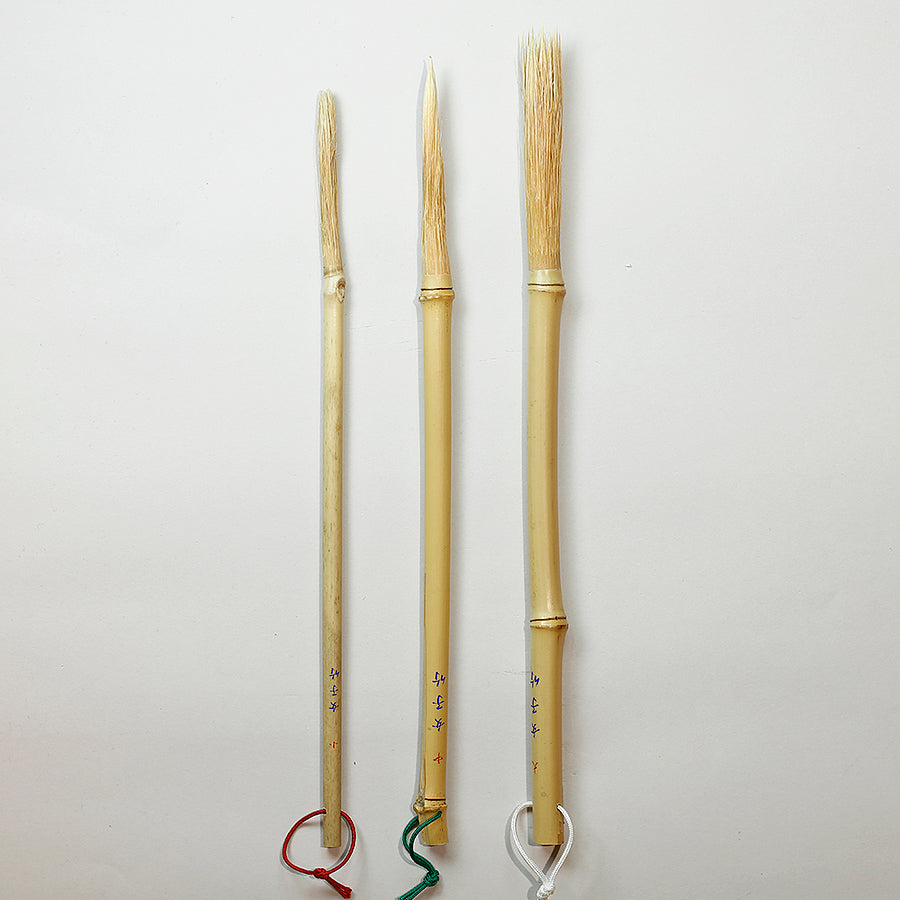 Description
This is a brush made by finely splitting the tip of the bamboo. This becomes flexible once it absorbs water, and the tip does not align. This cannot be twisted, but rough straight lines can be painted.