Oil Pastel Pearl 12 colors set
amount/size
price

12 colors

JPY 5,280 tax in

(JPY 4,800)
Free shipping to Japan for orders of JPY 20,000 excluding tax or more.
 
 
Available countries and areas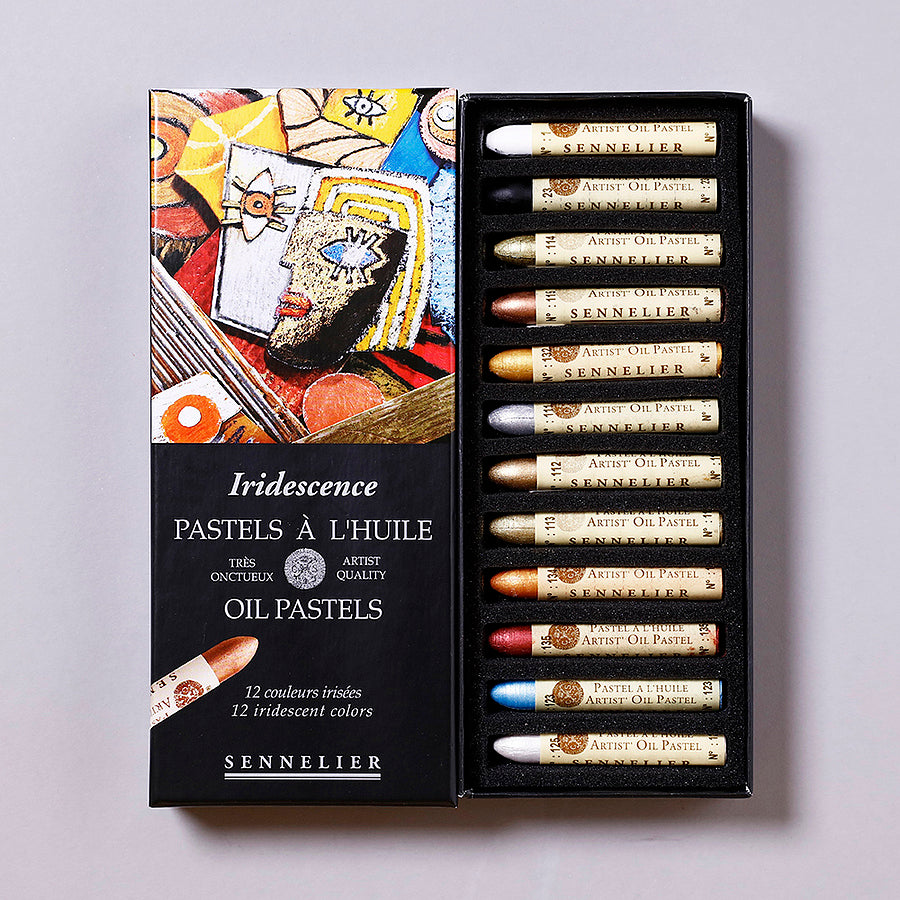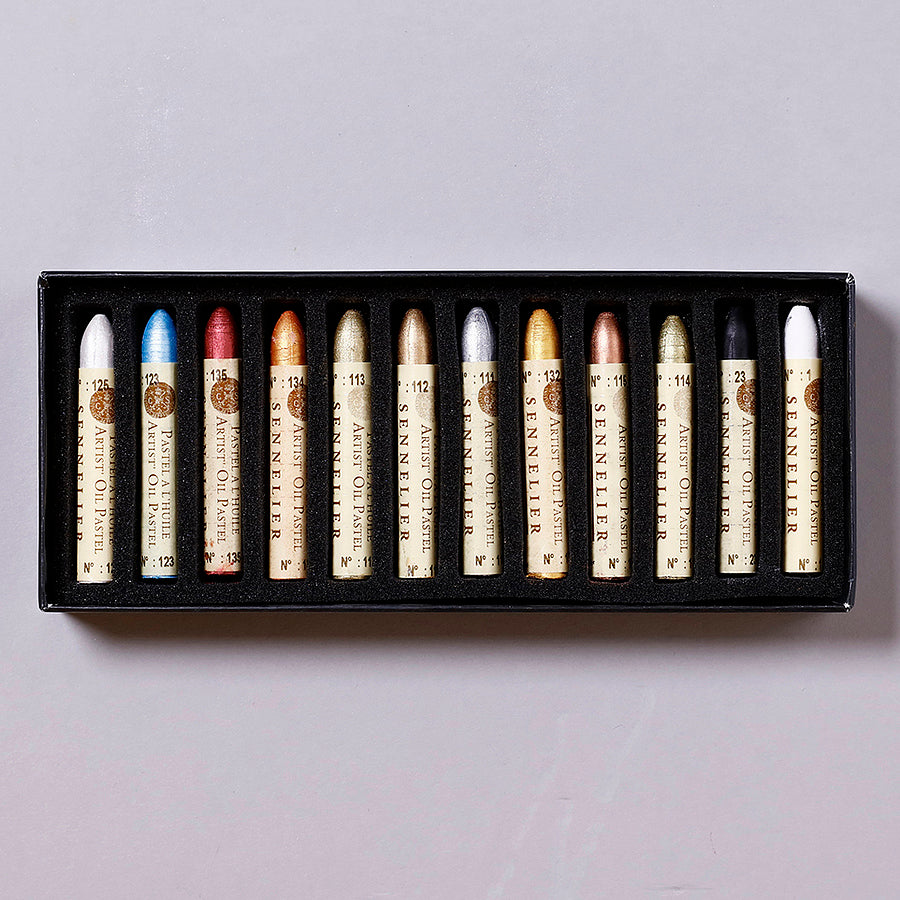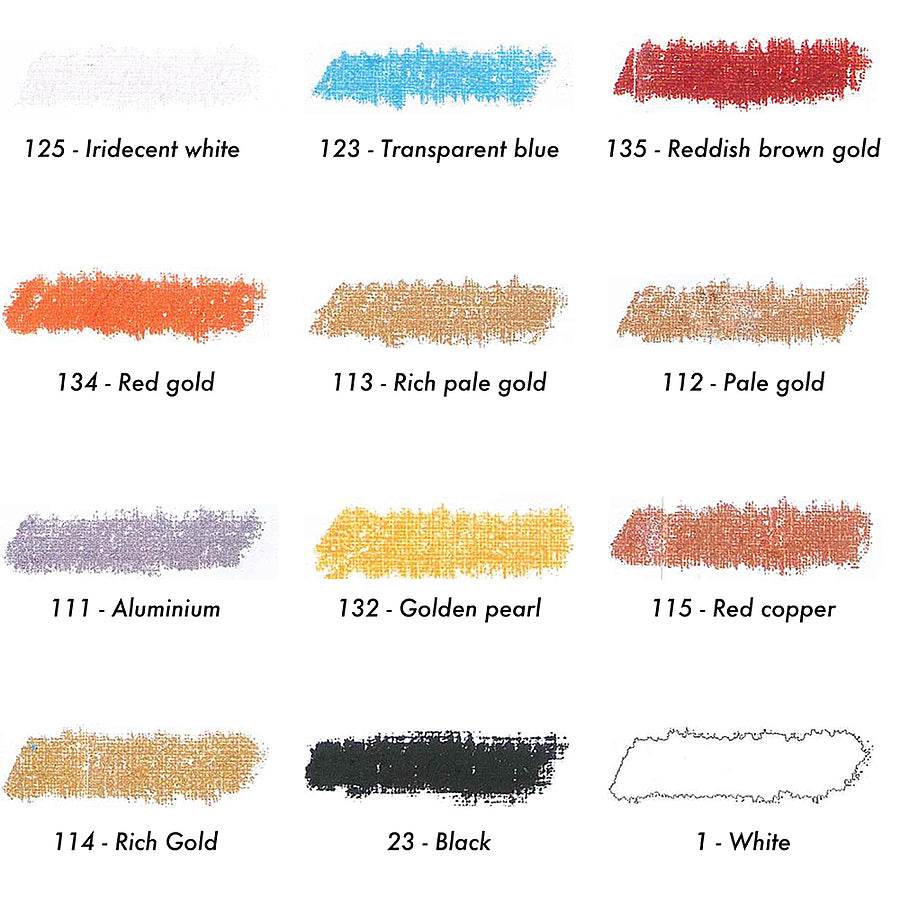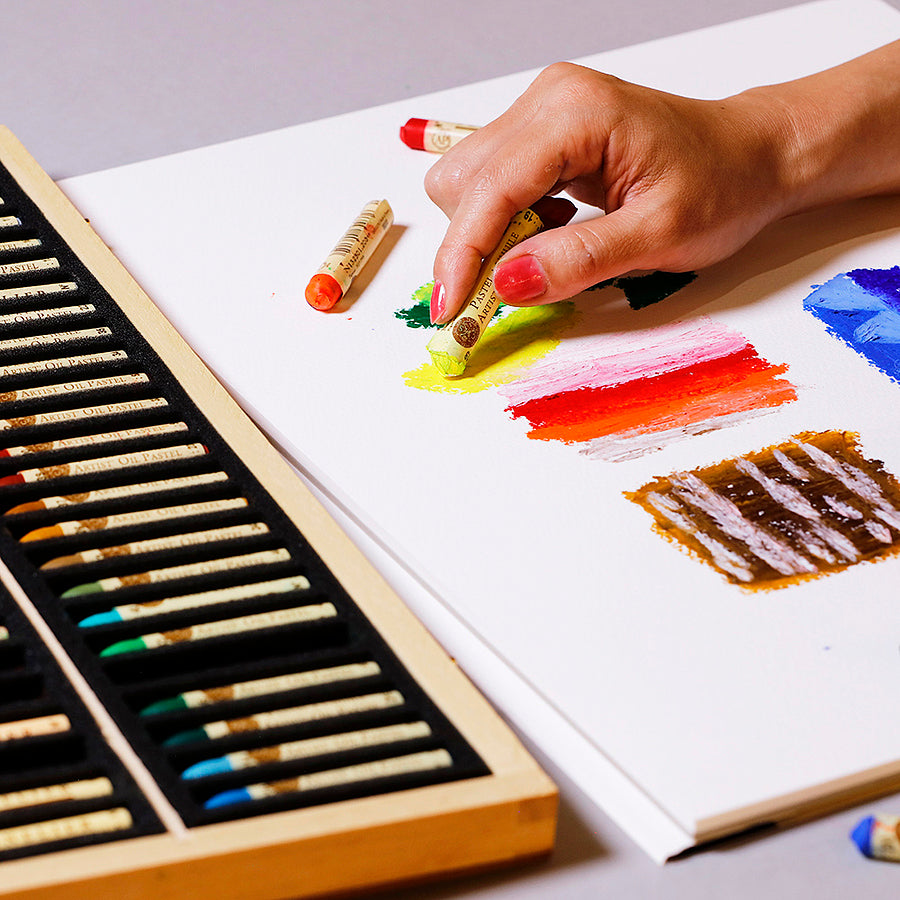 Description
In 1949, Parisian painter Henri GOETZ approached Henri SENNELIER the famous artist materials manufacturer, about creating a wax color stick for his friend.
Pablo PICASSO, a long-time Sennelier customer and a frequent visitor to their store across the street from the Louvre museum, was looking for a medium that could be used freely on a variety of surfaces without fading or cracking.
Their collaboration produced the incomparable SENNELIER oil pastels.
Originally available in a palette of 48 classic hues (5 metallic colors included), in 1975 the color selection has expanded to double, with the addition of 5 pearlescent and normal colors.
Today's Sennelier Oil Pastels are available in a total of 120 colors to fit the demands of each and every painter.

Sennelier Oil Pastels are made of top quality pigments, extremely pure synthetic binding mediums and mineral wax.
Sennelier Oil Pastels contain an extraordinarily high pigment quality, thus providing them with a high coloring and covering potential, excellent brightness and a high degree of lightfastness.
Although they feels like soft pastels, Sennelier Oil Pastels are not as fragile as soft pastels, instead they have a heavier texture like oil paint. The balance of this mix provides a unique unctuousness and a creamy texture that allows for blurring and overpainting.
The pigments are ground with an inert, non-siccative binding medium that allows painting on different kinds of surface, such as paperboards, woods, plywoods, ceramics, plasters, metals, plastics, glass, film etc.

Sennelier Oil Pastel 12 colors set includes pearlescent and metallic colors, therefore it offers a different kind of artistic experience from common oil pastels.