Pigment Paste Imidazolone Yellow
Material:
PY154 / Bnzimidazolone
amount/size
price

35ml

JPY 880 tax in

(JPY 800)
Free shipping to Japan for orders of JPY 20,000 excluding tax or more.
 
 
Available countries and areas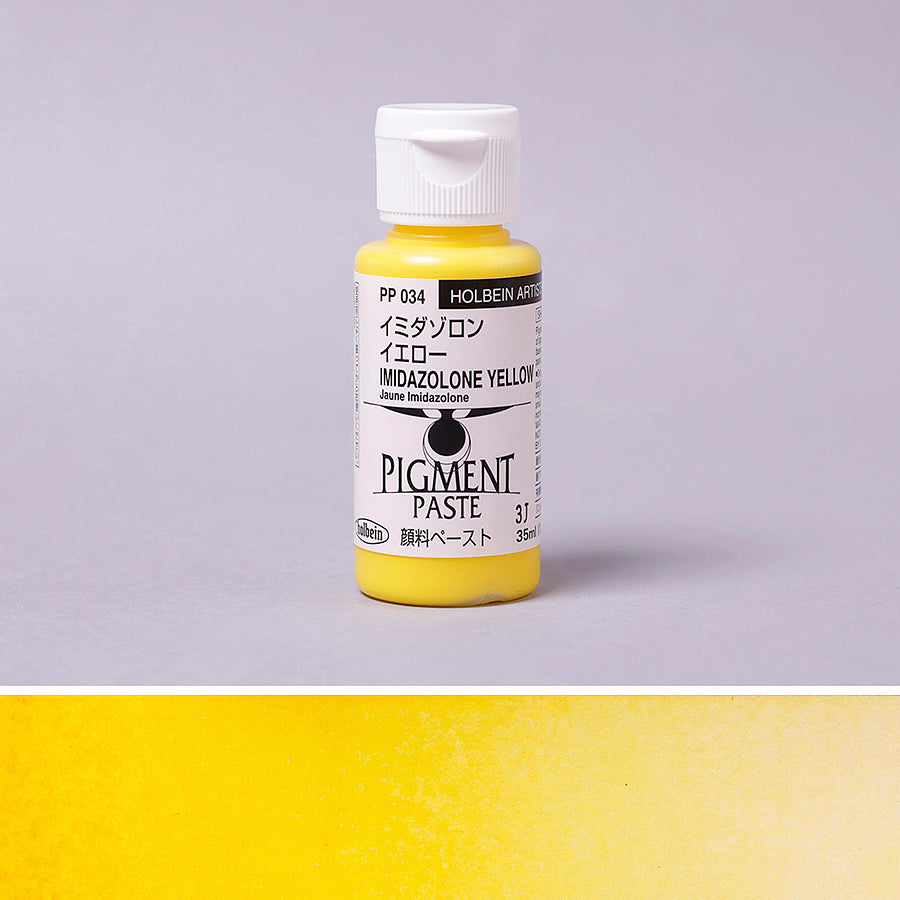 Description
Organic Pigment
Lightfastness ★★★
Alkali Resistance 〇
※The rating is based on the manufacturer's standards.
"Pigment" that is the source of color in various paints, is a fine powder, but this product is a highly dispersed pigment in paste form.
Holbein Artists't Pigment Paste is made with pure color pigments so the concentration of color is higher than general paints.
It does not contain any binder (glue). By adding vehicles such gum arabic, acrylic emulsion, or animal glue, the Pigment Paste becomes water-based paints. Also, these pastes can be added to other water-based paints to control color and thickness of the paints.
Powdery pigments have been used for traditional painting techniques such egg tempera and fresco painting, however the Pigment Paste is easier to use with those techniques since it is already well kneaded. (It is easily mixed with mediums by palette knife because it is highly dispersive pastes.)
The Pigment Paste is also ideal for block printing.
※)Unlike powdered pigments, the Holbein Pigment Paste cannot be mixed with oil paints.