Sunagozutsu
amount/size
price

Fine Powdery

JPY 1,980 tax in

(JPY 1,800)

Extra Fine

JPY 1,980 tax in

(JPY 1,800)

Fine

JPY 1,650 tax in

(JPY 1,500)

General Flaky

JPY 1,650 tax in

(JPY 1,500)

Corse

JPY 1,650 tax in

(JPY 1,500)

Extra Coarse

JPY 1,760 tax in

(JPY 1,600)
Free shipping to Japan for orders of JPY 20,000 excluding tax or more.
 
 
Available countries and areas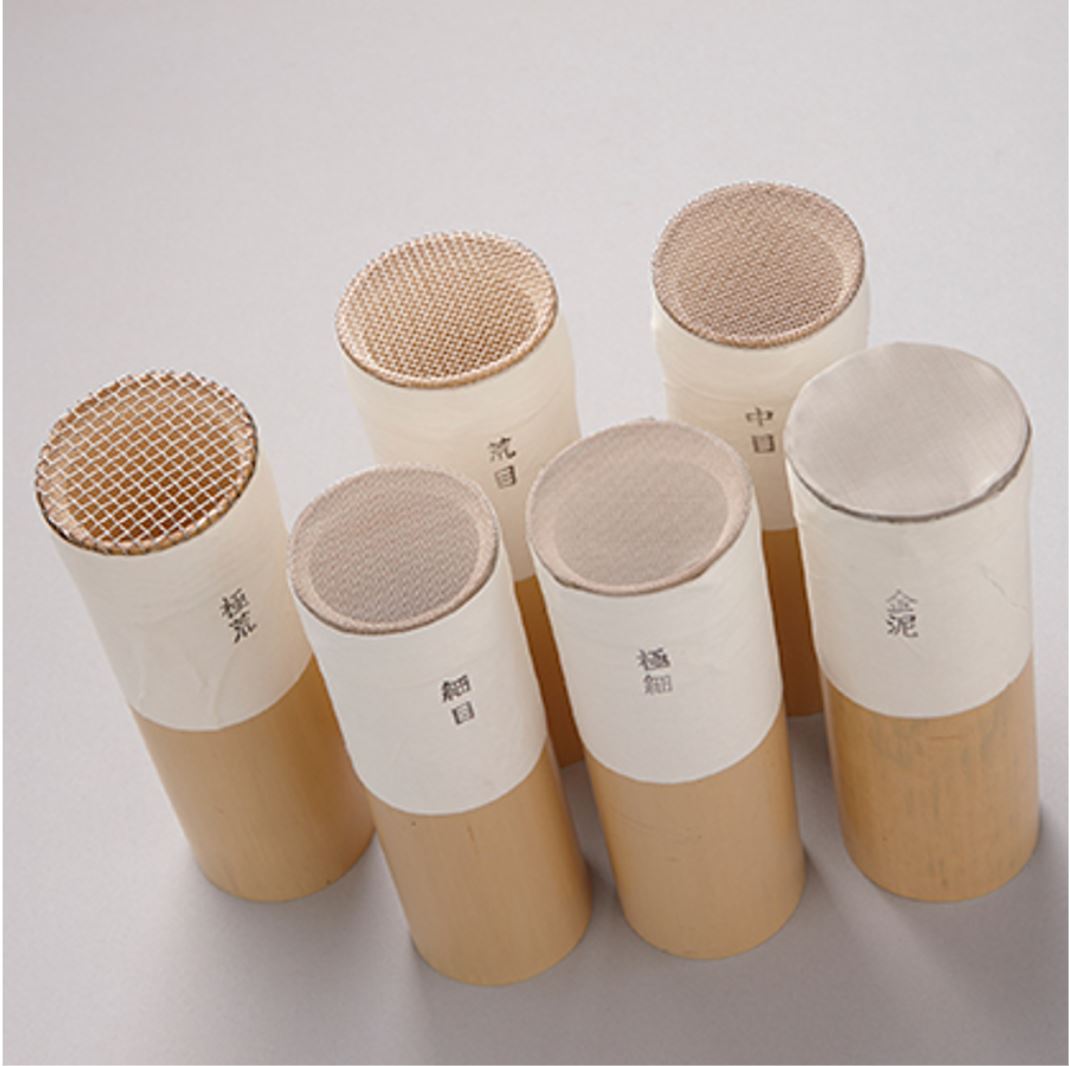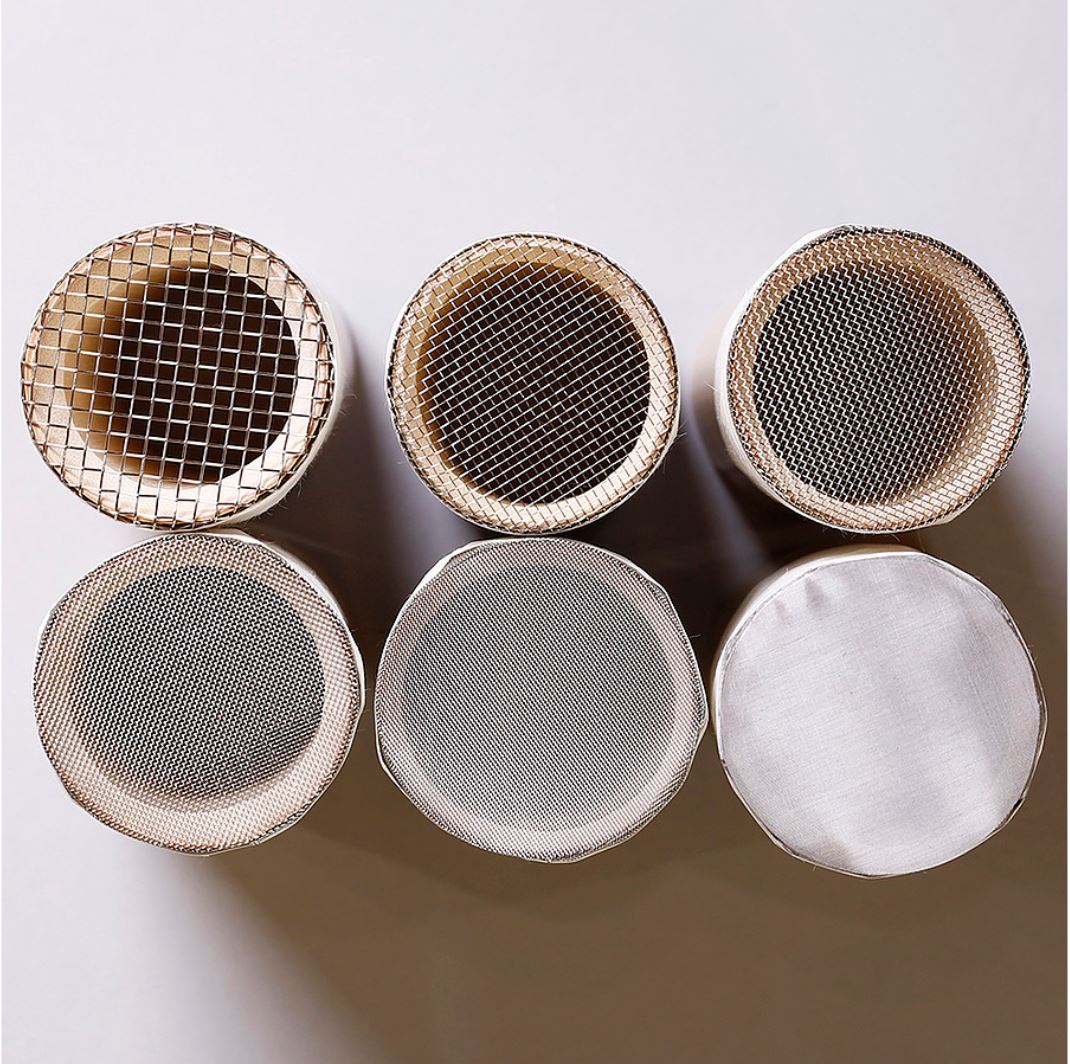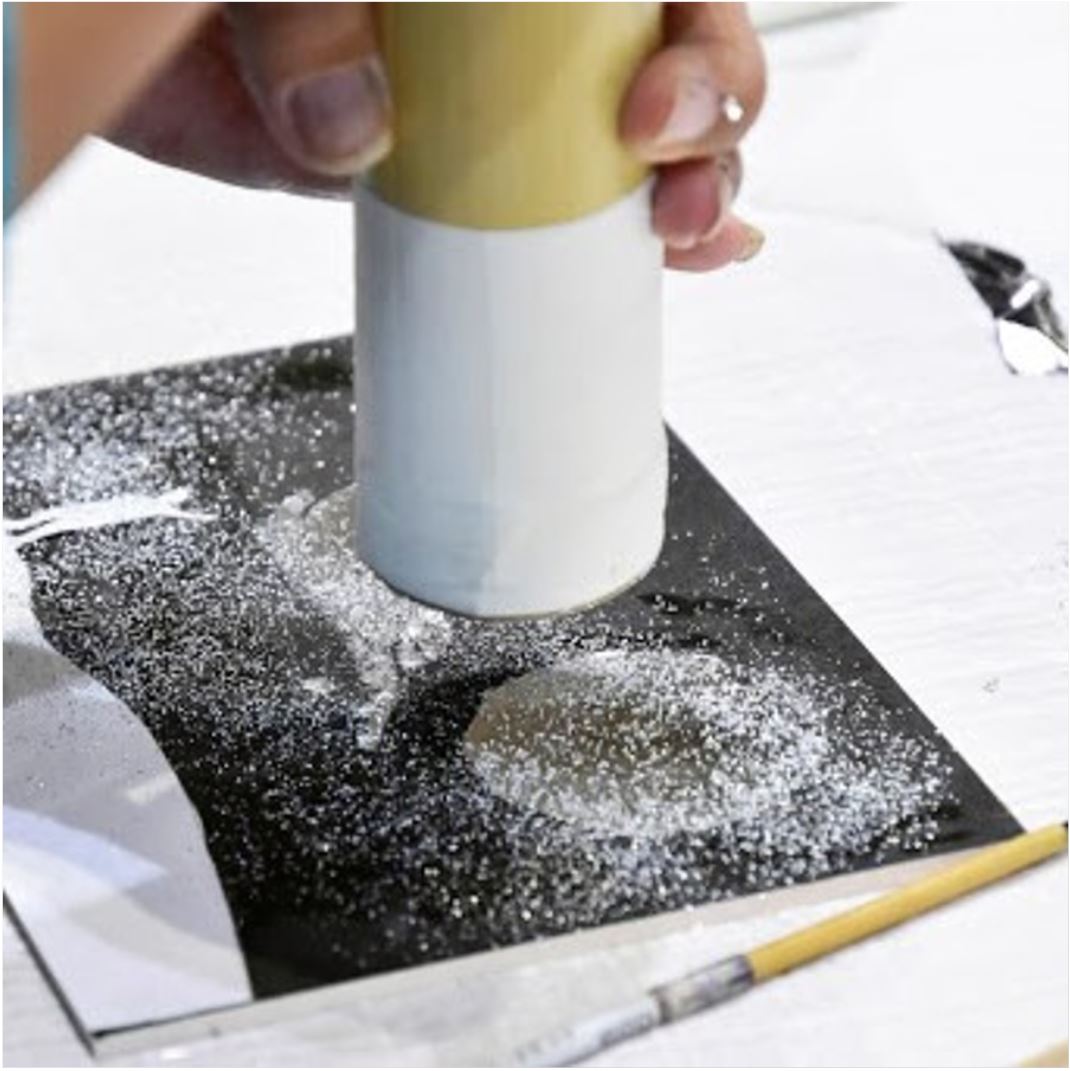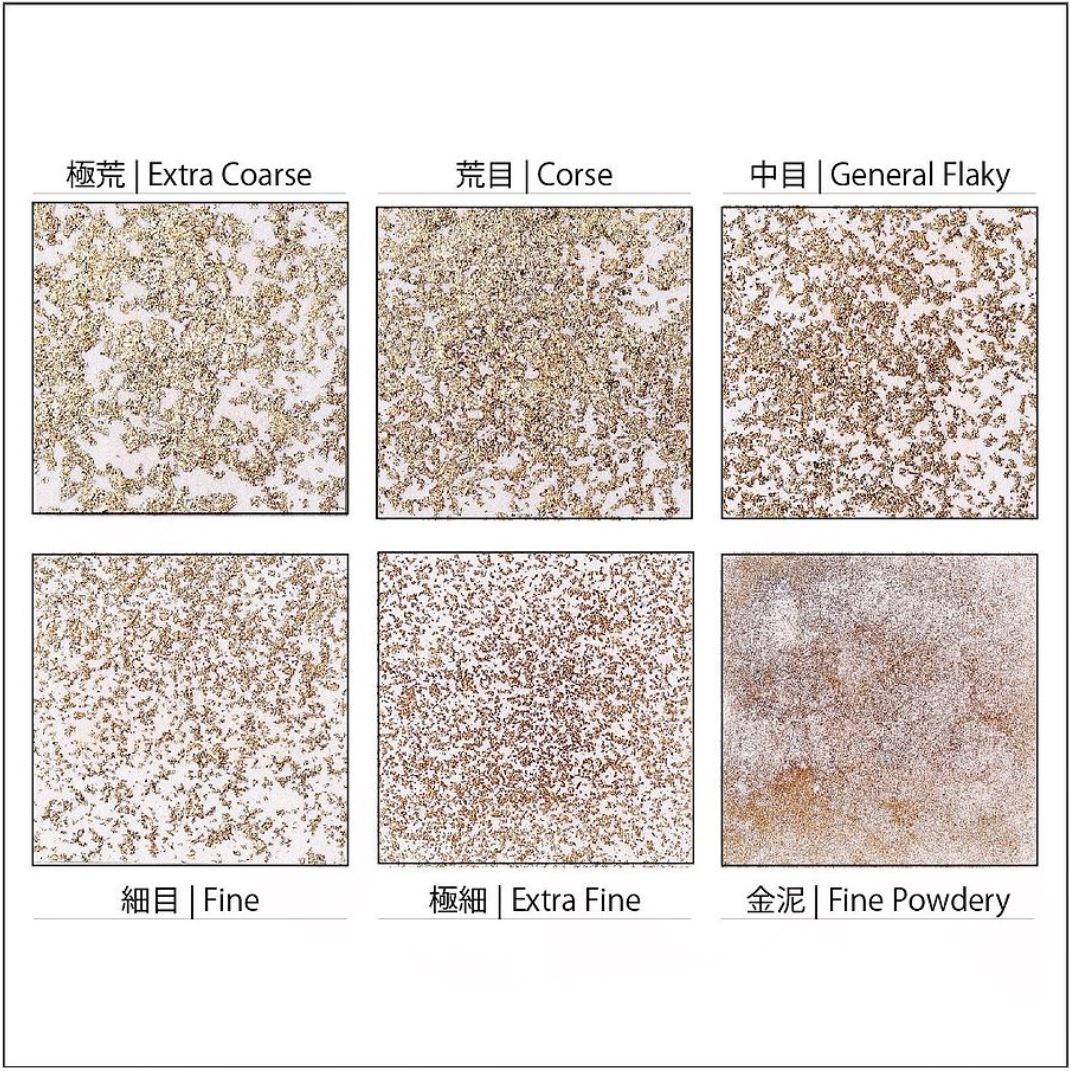 Description
A sieve for sprinkling gold dust, made of bamboo.
It is commonly used in the traditional Japanese technique, Sunago, by creating a background of torn flakes of gold scattered across the paper.
Place the metal leaf and Kirimawashi (metal leaf flakes) in a sieve and sifted out by stirring with a Tataki brush (pounding brush). 
The size of the metal leaf flakes that comes out of the sieve depends on the roughness of the mesh, so choose the one that best suits your preferences and needs.
In the case of Kinkeshi/ Kindei (gold powder), you can put the powder into a sieve and pound it gently to sprinkle the gold powder.