Black Oil 3270
Material:
Linseed Oil, Silver White
amount/size
price

125ml

JPY 2,750 tax in

(JPY 2,500)

250ml

JPY 4,235 tax in

(JPY 3,850)
Free shipping to Japan for orders of JPY 20,000 excluding tax or more.
 
 
Available countries and areas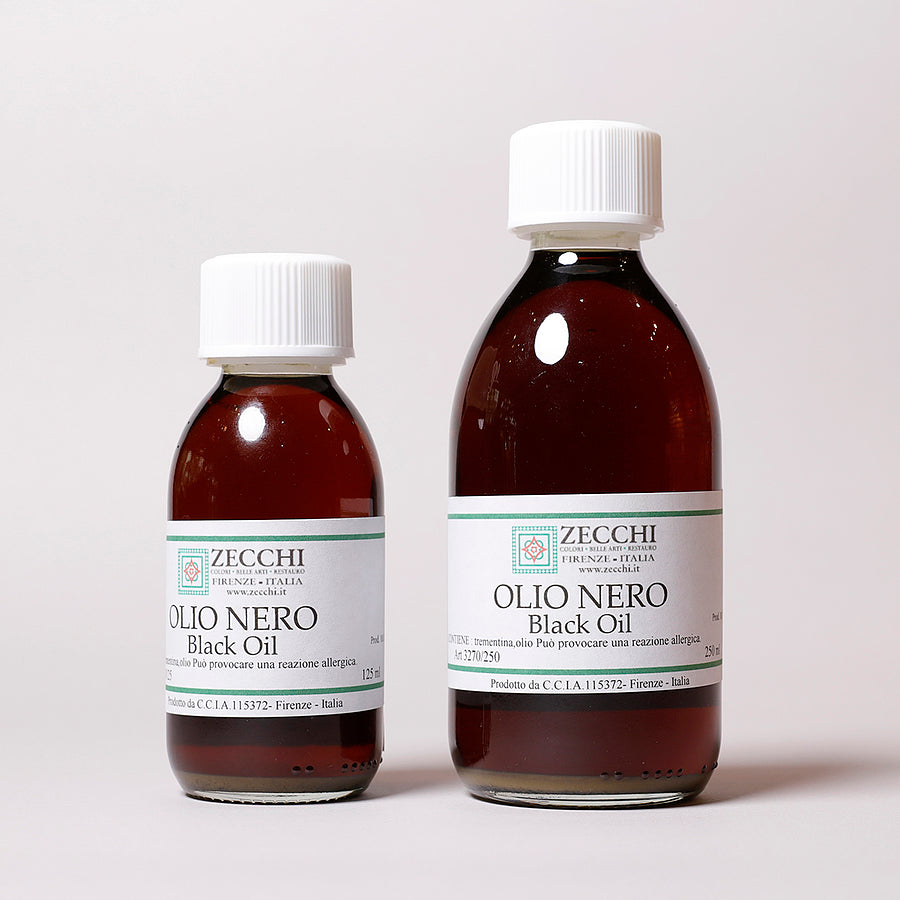 Description
Black Oil is a fast-drying oil medium processed from linseed oil and used as an oil painting medium. It can be added to other oil mediums (up to 50%) to accelerate the drying time of the paint. It is suitable for medium to dark color paints due to the dark color of the oil itself. It is made according to a traditional recipe of adding silver white (1.5%) to linseed oil (98.5%) and boiling it at about 220°C for several hours.