RSY-005 Brass Leaf (Reverse Leafing)
Material:
Brass Leaf・Paper・Silk
amount/size
price

445×295mm

JPY 3,850 tax in

(JPY 3,500)

92cm×90cm ※made-to-order

JPY 22,000 tax in

(JPY 20,000)

92cm×1.85m ※made-to-order

JPY 36,850 tax in

(JPY 33,500)

92cm×3.05m ※made-to-order

JPY 65,890 tax in

(JPY 59,900)
Free shipping to Japan for orders of JPY 20,000 excluding tax or more.
 
 
Available countries and areas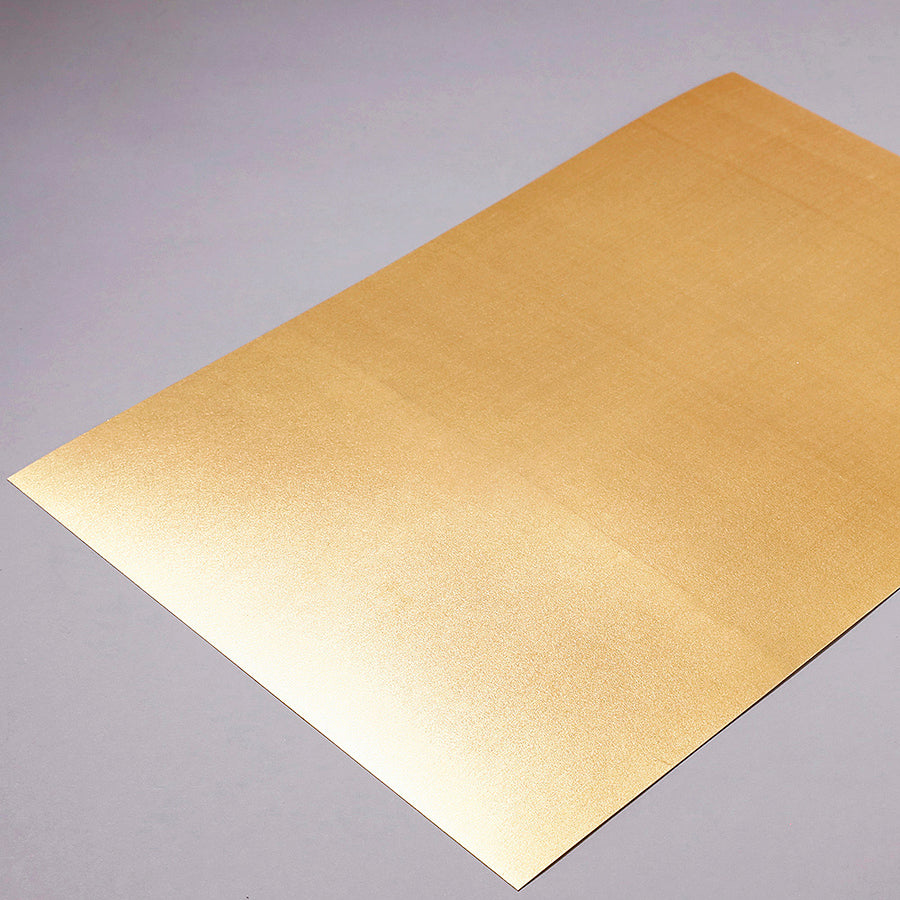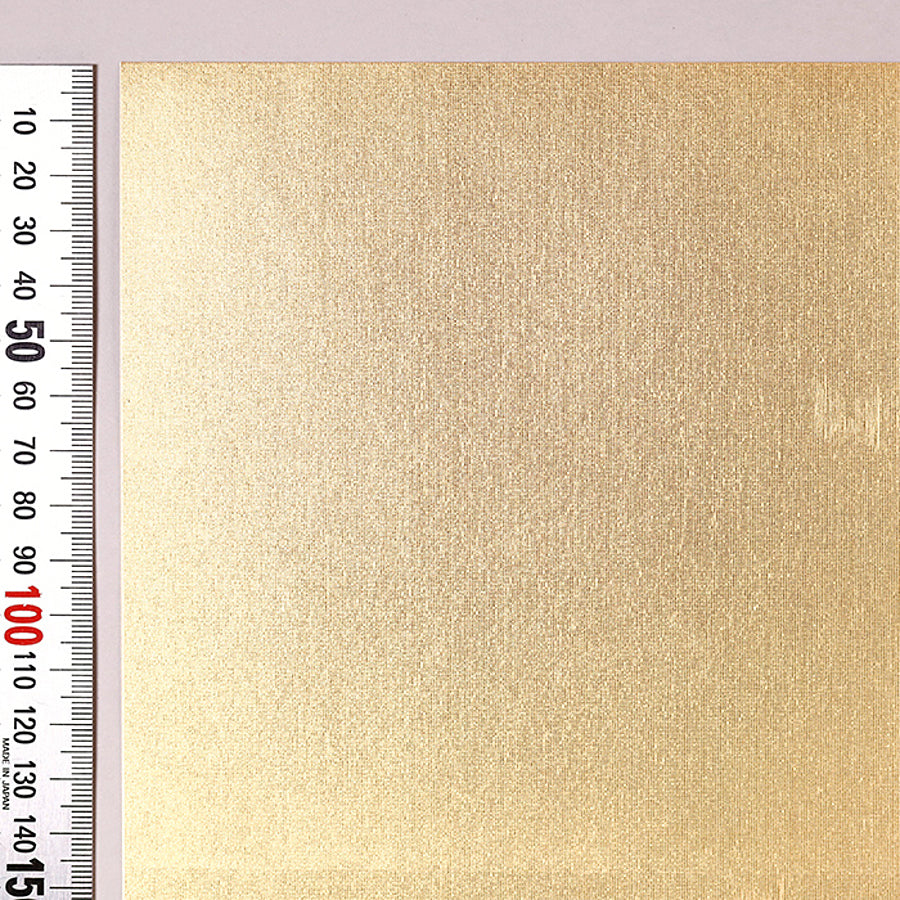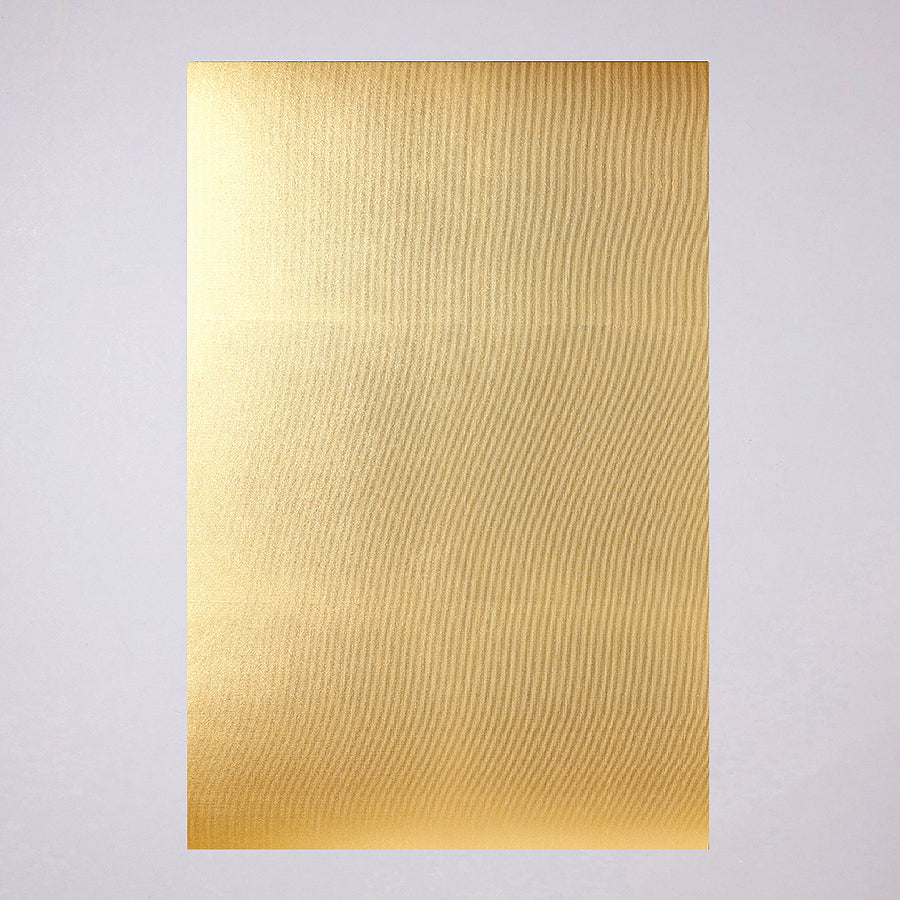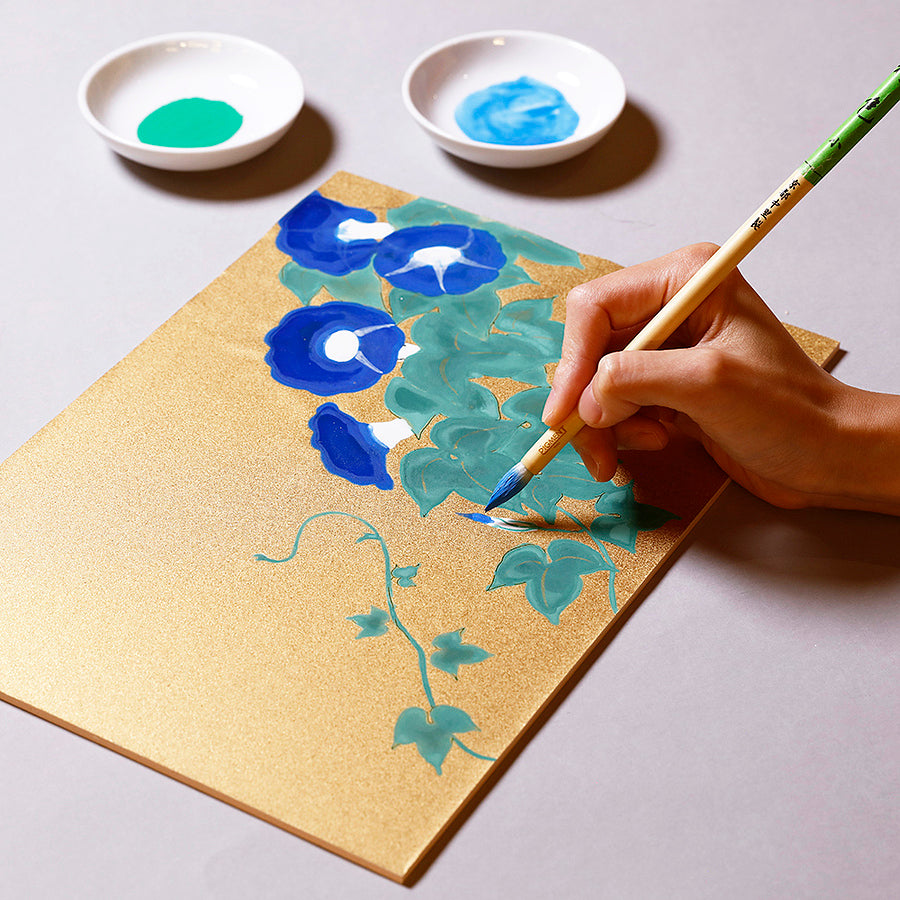 Description
A piece of silk is mounted on the metal leaf paper. Metal leaf is sandwiched between the silk and the paper, so it creats profound light and it also resistant to friction.
A brass leaf is an alloy of copper and zinc; since the color is gold, it is often used as a substitute of gold.

It can be used as a base for calligraphy and painting, as a part of interior design, as a background of photos, as for crafts and many other purposes.


*The 445 x 295mm products are not coated with sizing.
Please apply it yourself if necessary.
Other sizes than 445 x 295 mm are made-to-order and delivery time will vary depending on the type and size of paper.
We will inform you of the expected delivery date as soon as we know it.