IRIDEDCENCD AC984 CHROMA PEARL GREEN
Material:
Polarization pigment
amount/size
price

30ml

JPY 2,860 tax in

(JPY 2,600)
Free shipping to Japan for orders of JPY 20,000 excluding tax or more.
 
 
Available countries and areas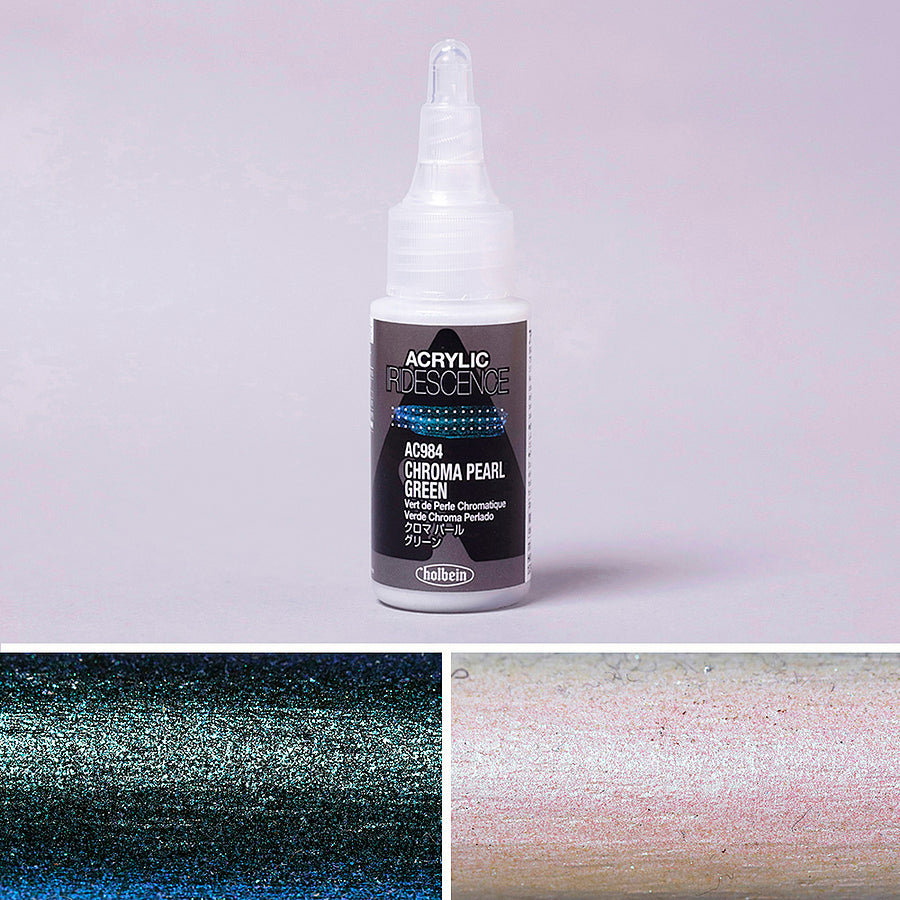 Description
Opacity ★★
Lightfastness ★★★★
※The rating is based on the manufacturer's standards.

The left side of the color sample shows on a black foundation, and the right side shows the paint on a white foundation.


Acrylic resin paints which compound polarization pigments.
It can be diluted with water, and it becomes water resistance after it is dried.
The four chroma pearl colors are translucent. Base colors show through the sparkling paints, and it changes how these colors look.
This series of paints can be used with other acrylic paints series and mediums.