Kindei Brush
amount/size
price

No.10 Tip30×w29mm

JPY 1,540 tax in

(JPY 1,400)

No.15 Tip30×w44mm

JPY 2,530 tax in

(JPY 2,300)

No.20 Tip32×w56mm

JPY 2,970 tax in

(JPY 2,700)

No.25 Tip32×w72mm

JPY 4,290 tax in

(JPY 3,900)

No.30 Tip36×w85mm

JPY 5,830 tax in

(JPY 5,300)

No.40 Tip38×w116mm

JPY 12,100 tax in

(JPY 11,000)

No.50 Tip42×w147mm

JPY 14,300 tax in

(JPY 13,000)

No.60 Tip45×w176mm

JPY 16,500 tax in

(JPY 15,000)
Free shipping to Japan for orders of JPY 20,000 excluding tax or more.
 
 
Available countries and areas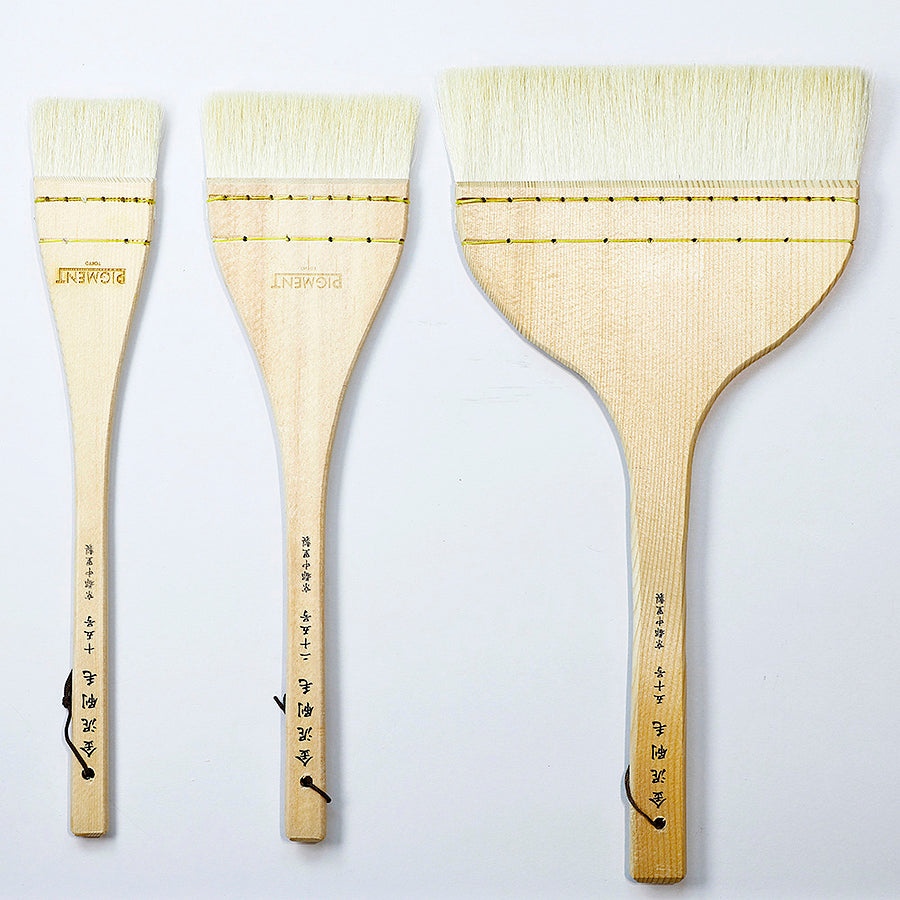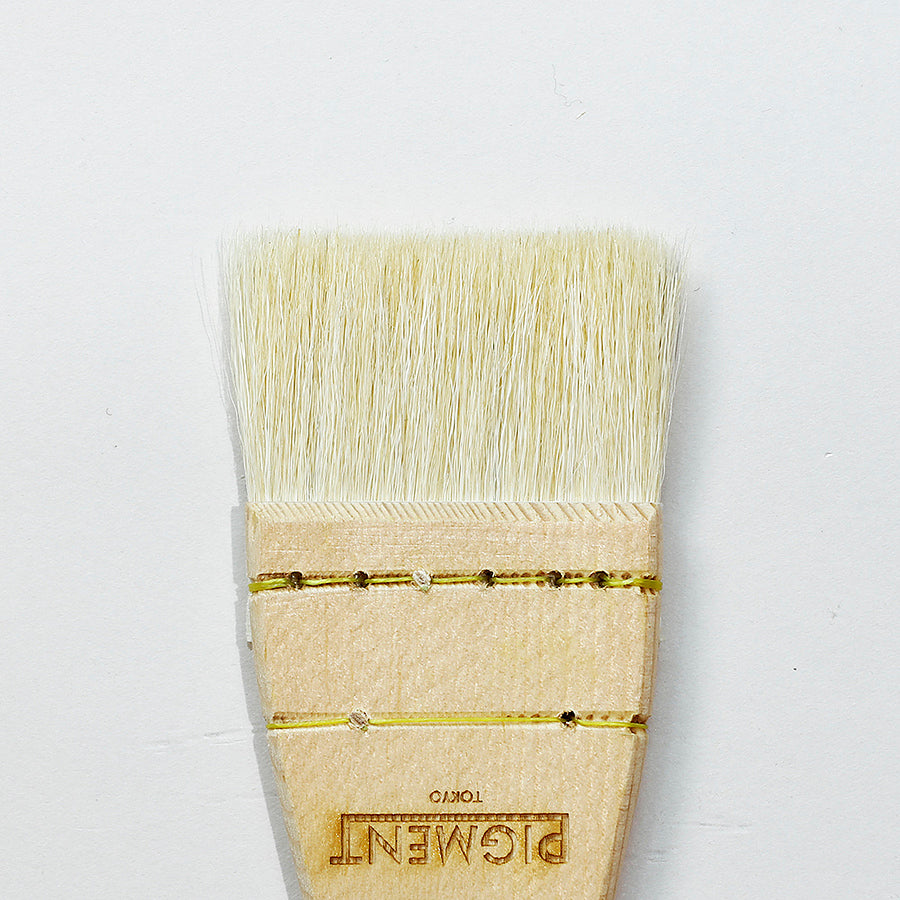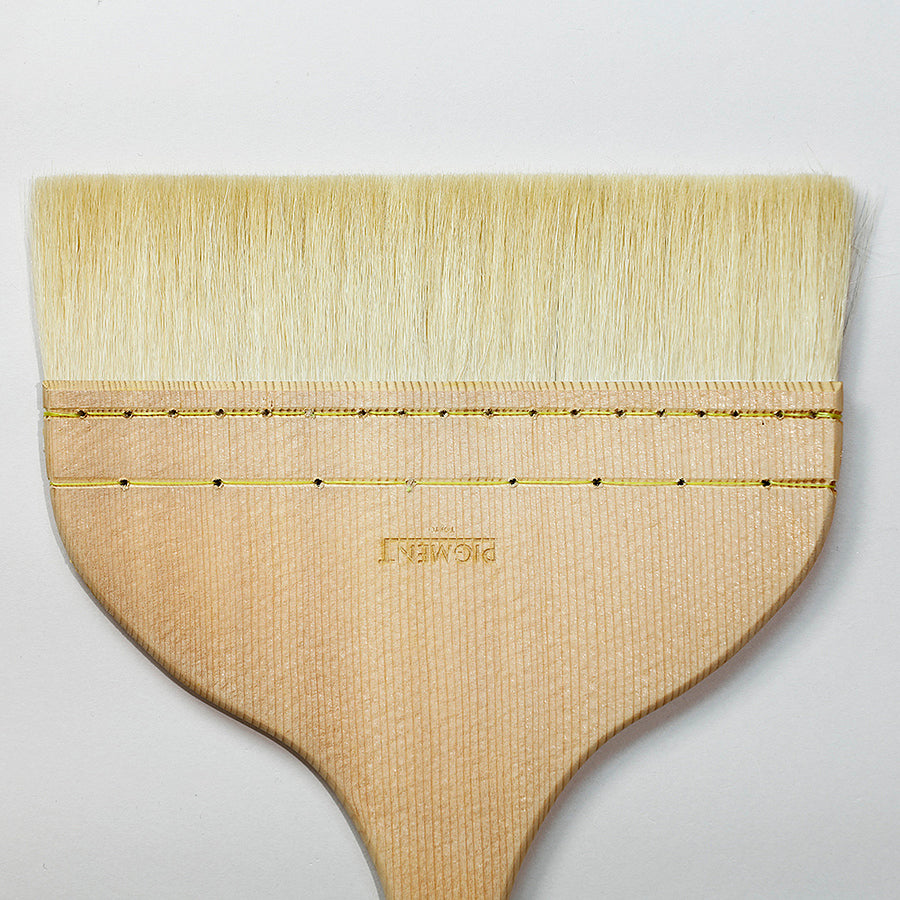 Description
This uses goat hair that has more body than the standard goat stomach hair, therefore, it has more body and a flexible feel when used. The thickness of the brush is half that of the standard brush, and the melting speed of the gold paint is very good. This is used for painting gold and silver paint evenly.