Shiranami Brush
amount/size
price

No.10 Tip29×w30mm

JPY 990 tax in

(JPY 900)

No.15 Tip30×w45mm

JPY 1,650 tax in

(JPY 1,500)

No.20 Tip32×w60mm

JPY 1,980 tax in

(JPY 1,800)

No.25 Tip32×w75mm

JPY 2,860 tax in

(JPY 2,600)

No.30 Tip35×w90mm

JPY 3,850 tax in

(JPY 3,500)
Free shipping to Japan for orders of JPY 20,000 excluding tax or more.
 
 
Available countries and areas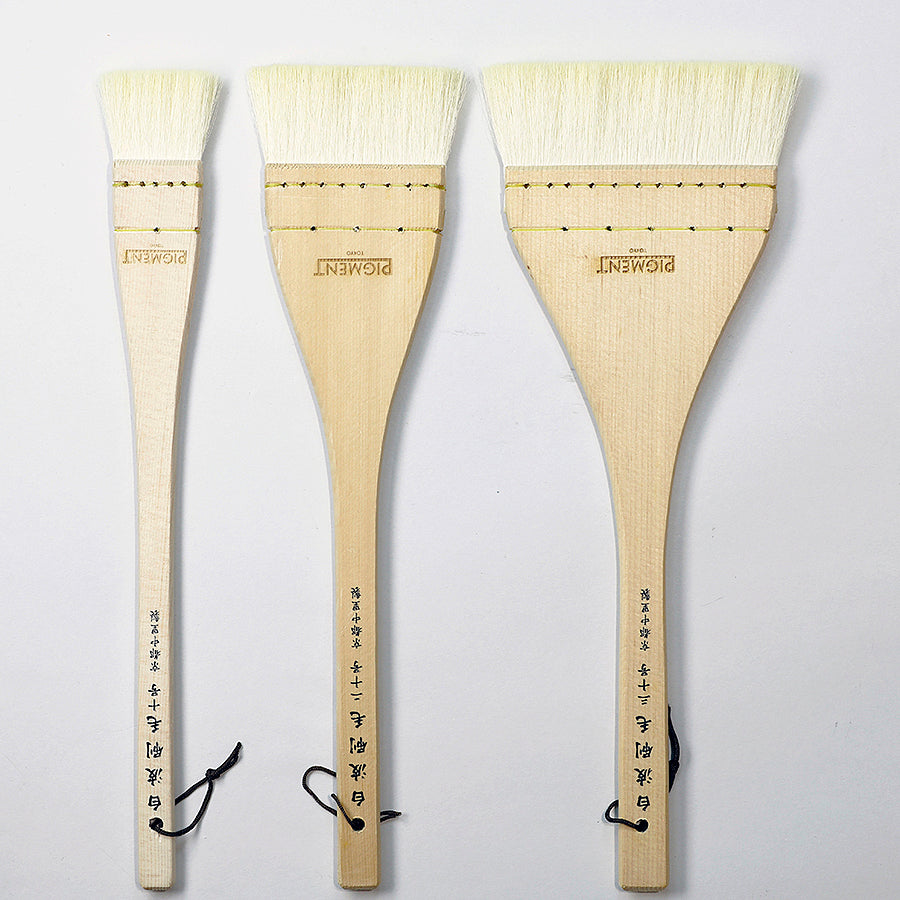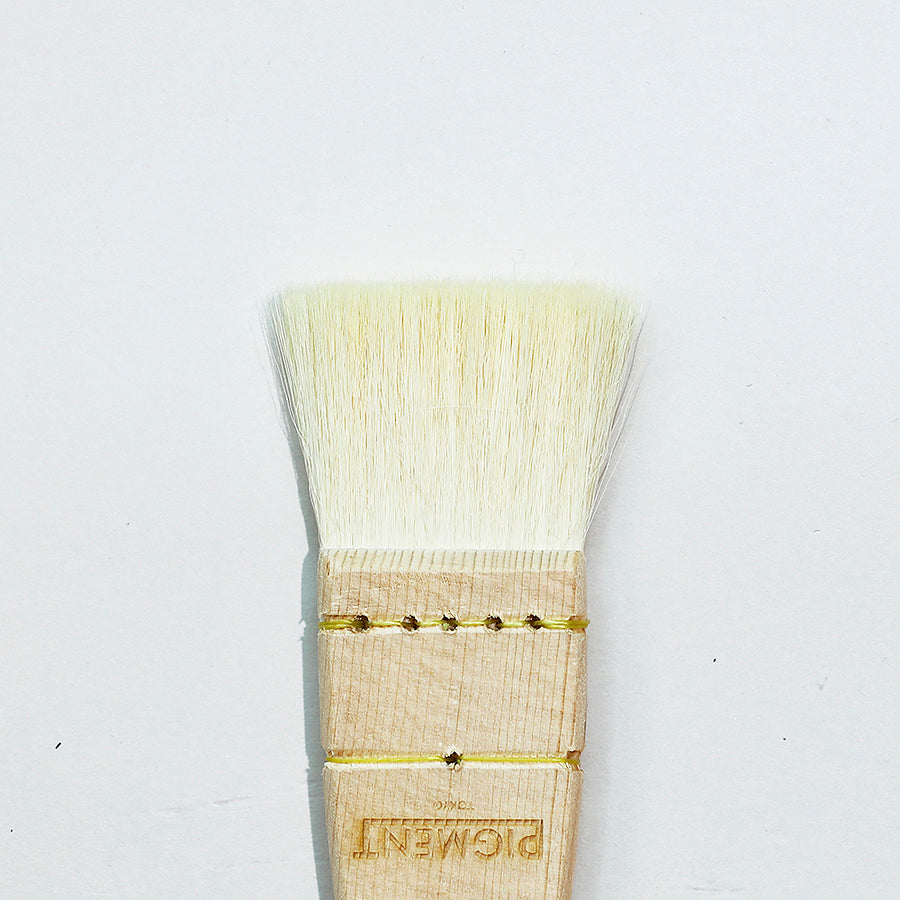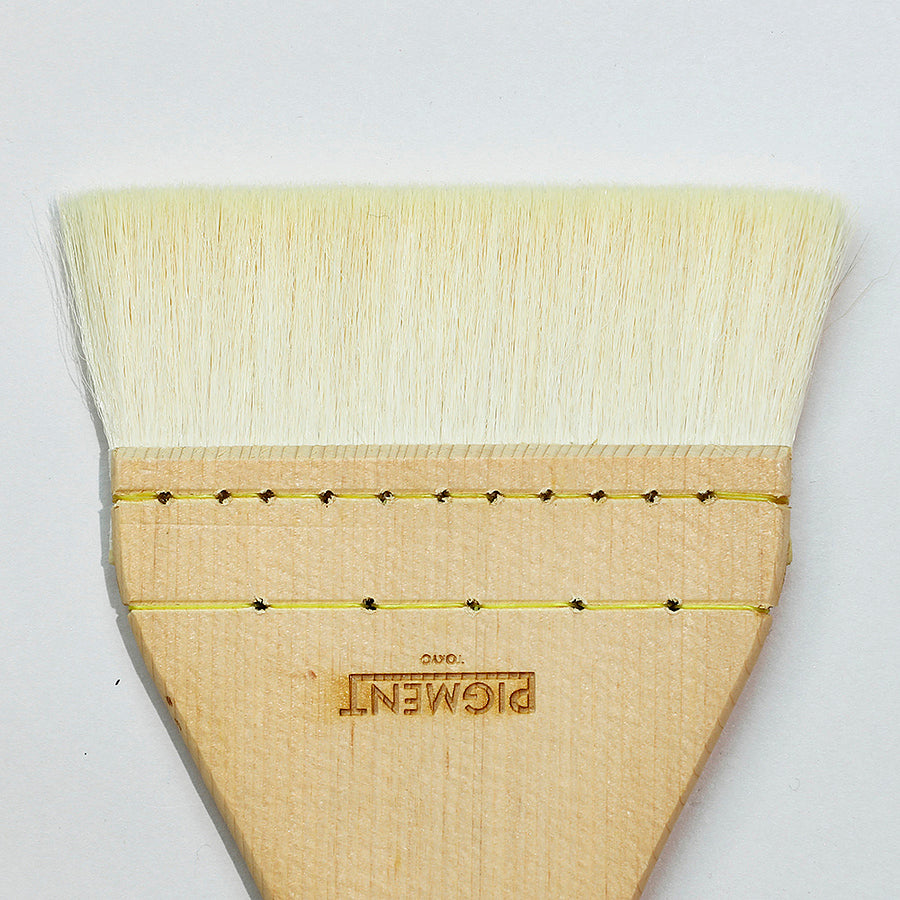 Description
This is made similar to the goat hair by adding a tip and shrinkage to nylon. This slips well when applying, but the tip is not maneuverable. This is suited for applying acrylic paint over a wide area.