SK.stars
Material:
Kolinsky Sable hair
amount/size
price

No.10/0 Tip5×Φ0.9mm

JPY 1,650 tax in

(JPY 1,500)

No.000 Tip6×Φ1mm

JPY 1,980 tax in

(JPY 1,800)

No.0 Tip9×Φ1.5mm

JPY 2,200 tax in

(JPY 2,000)

No.1 Tip10×Φ2mm

JPY 2,420 tax in

(JPY 2,200)

No.2 Tip12×Φ2mm

JPY 2,640 tax in

(JPY 2,400)
Free shipping to Japan for orders of JPY 20,000 excluding tax or more.
 
 
Available countries and areas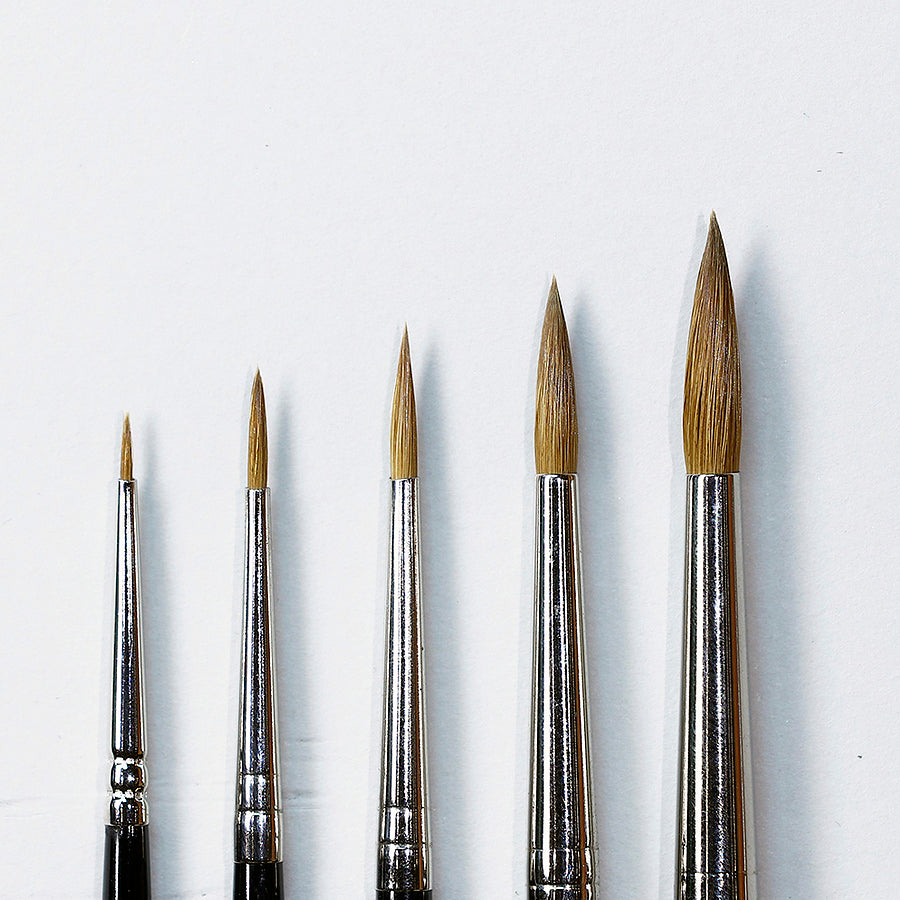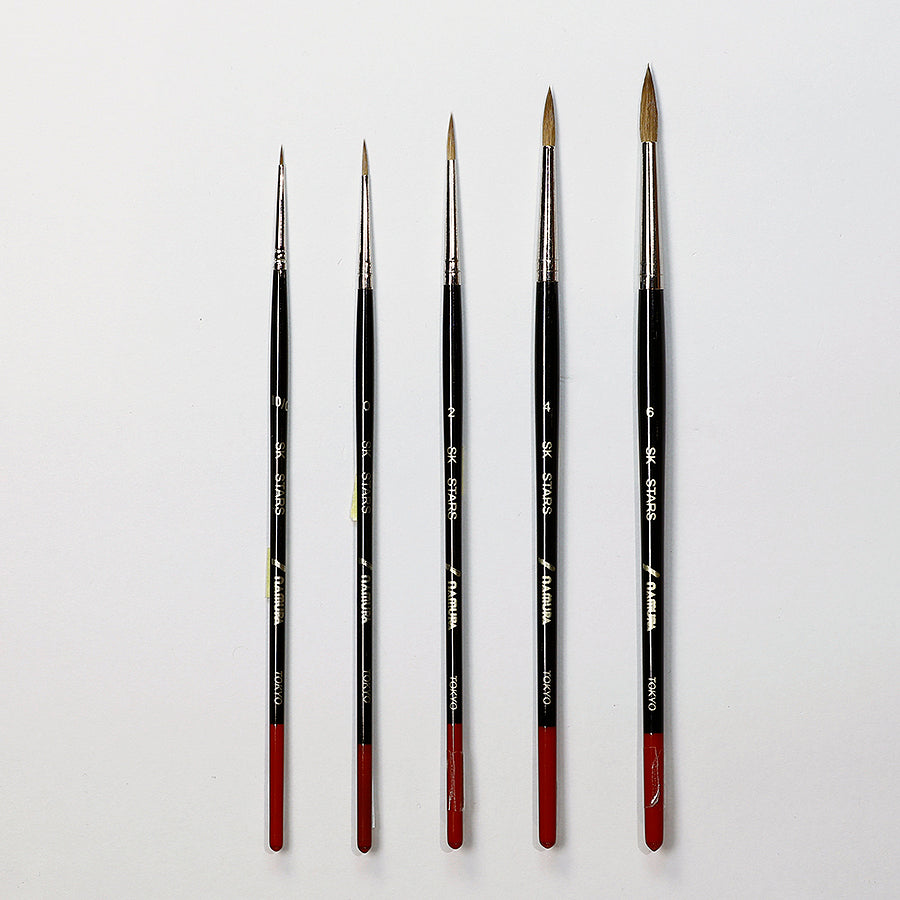 Description
This is made from high quality kolinsky (Sable). The tip is flexible and settles well, and it has body. This is convenient for fine coloring such as designing and perspective drawing. As the size gets larger, more soft and full lines can be painted.