Sanba Brush
Material:
Deer, Horse hair
amount/size
price

Small Tip32×Φ7mm

JPY 3,300 tax in

(JPY 3,000)

Medium Tip41×Φ7mm

JPY 4,400 tax in

(JPY 4,000)

Large Tip54×Φ9mm

JPY 7,150 tax in

(JPY 6,500)

Extra Large Tip61×Φ10mm

JPY 9,350 tax in

(JPY 8,500)
Free shipping to Japan for orders of JPY 20,000 excluding tax or more.
 
 
Available countries and areas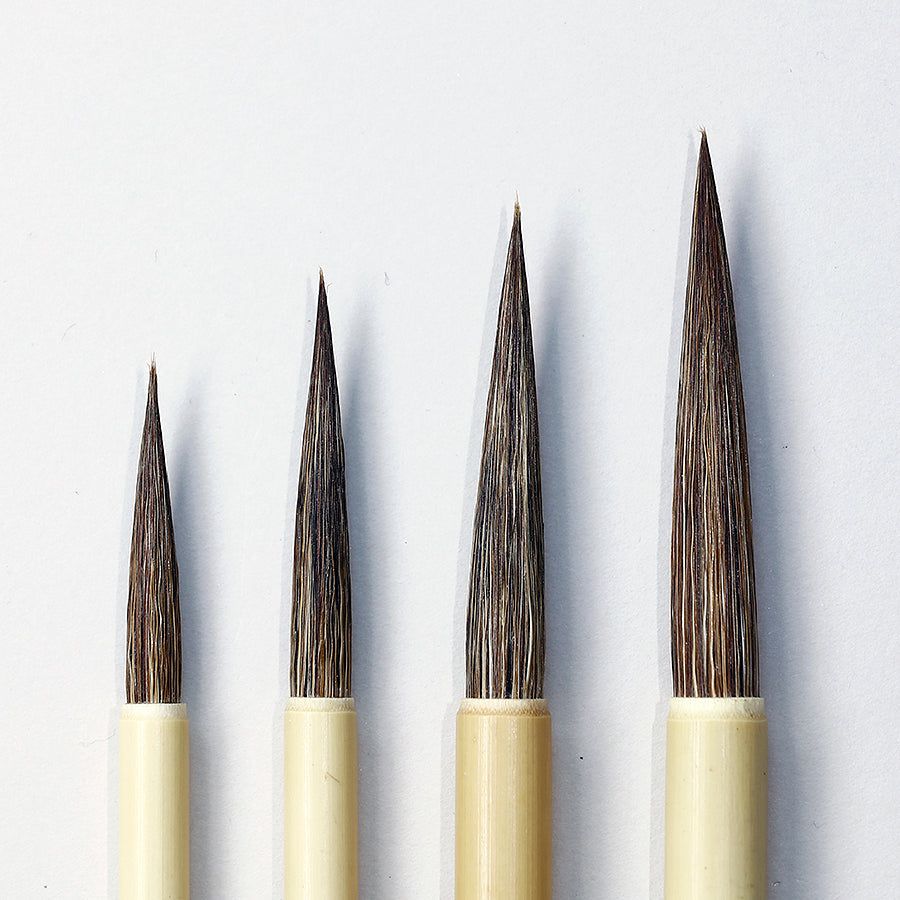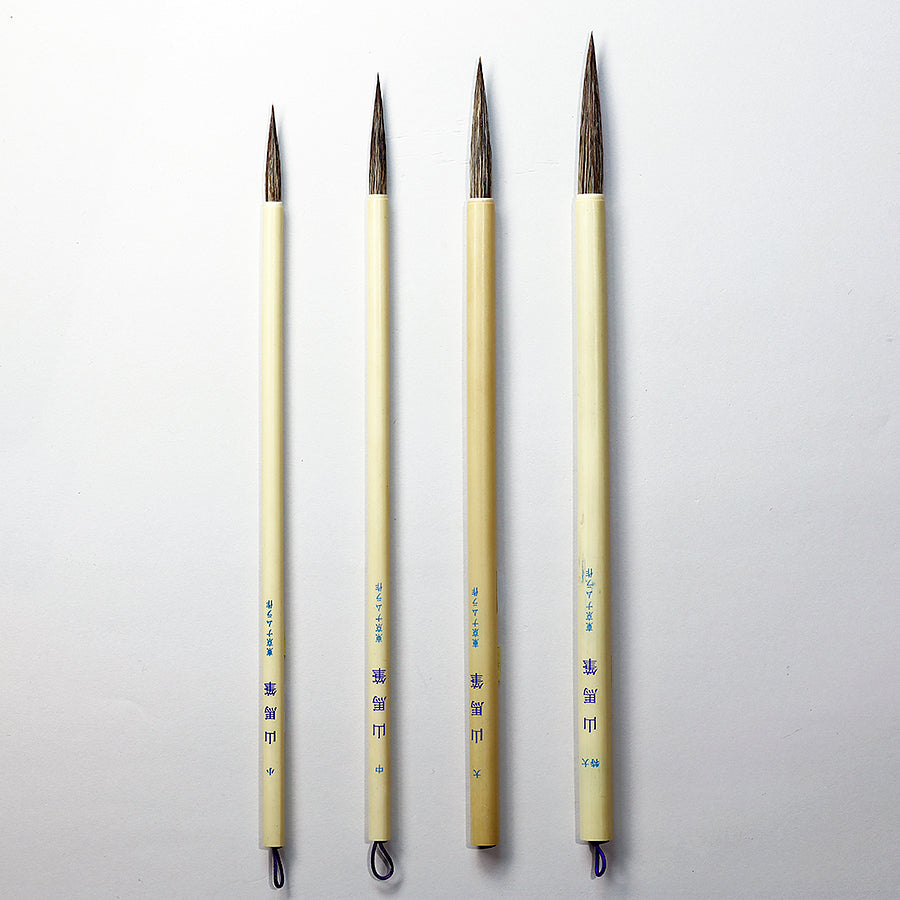 Description
The touch is strong, and a rough blurriness unique to sanbar deer hairs and strong lines can be painted. This is suited for ink stick paintings expressing a rough feel using bamboo, branches, and stone surfaces. As the size gets larger the feel becomes more soft, and the tip is maneuverable.