Mizuneri Emerald Green (Hue) WP-32
Material:
PG7 / Polyclorinated Copper Phthalocyanine、PY3 / Monoazo、PW6 / Zinc Oxide
amount/size
price

20ml

JPY 902 tax in

(JPY 820)
Free shipping to Japan for orders of JPY 20,000 excluding tax or more.
 
 
Available countries and areas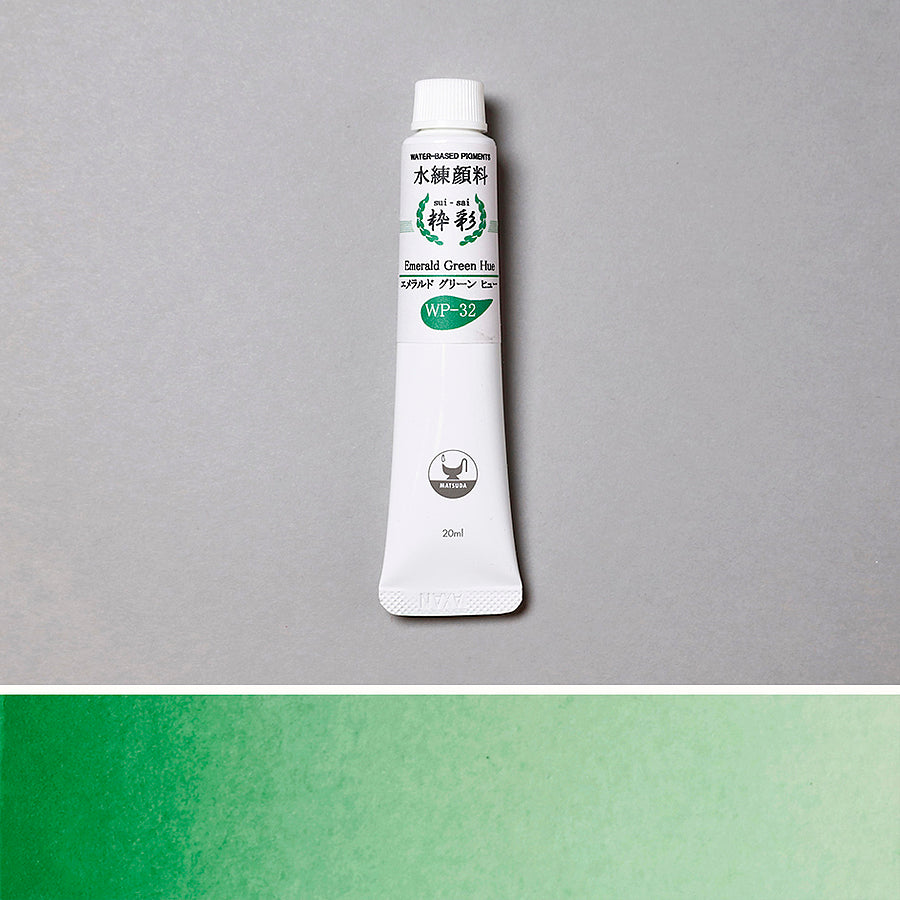 Description
Mixture
Weather Resistant ★★★
Alkali Resistance ◎
※The rating is based on the manufacturer's standards.

The water-based pigment paste "Sui-sai" is a painting material that is kneaded without adding any medium (adhesive) to the pigments, allowing the painter to freely choose the medium according to his or her own expression.

It does not contain any binder (glue).
By adding vehicles such gum arabic, acrylic emulsion, or animal glue, the Pigment Paste becomes water-based paints.
The Pigment Paste is also ideal for block printing.
※)Unlike powdered pigments, the Holbein Pigment Paste cannot be mixed with oil paints.