Chikutou Bamboo blade
Brand:
ナカガワ胡粉|NAKAGAWA GOFUN ENOGU
amount/size
price

H185mm×W285㎜

JPY 1,210 tax in

(JPY 1,100)
Free shipping to Japan for orders of JPY 20,000 excluding tax or more.
 
 
Available countries and areas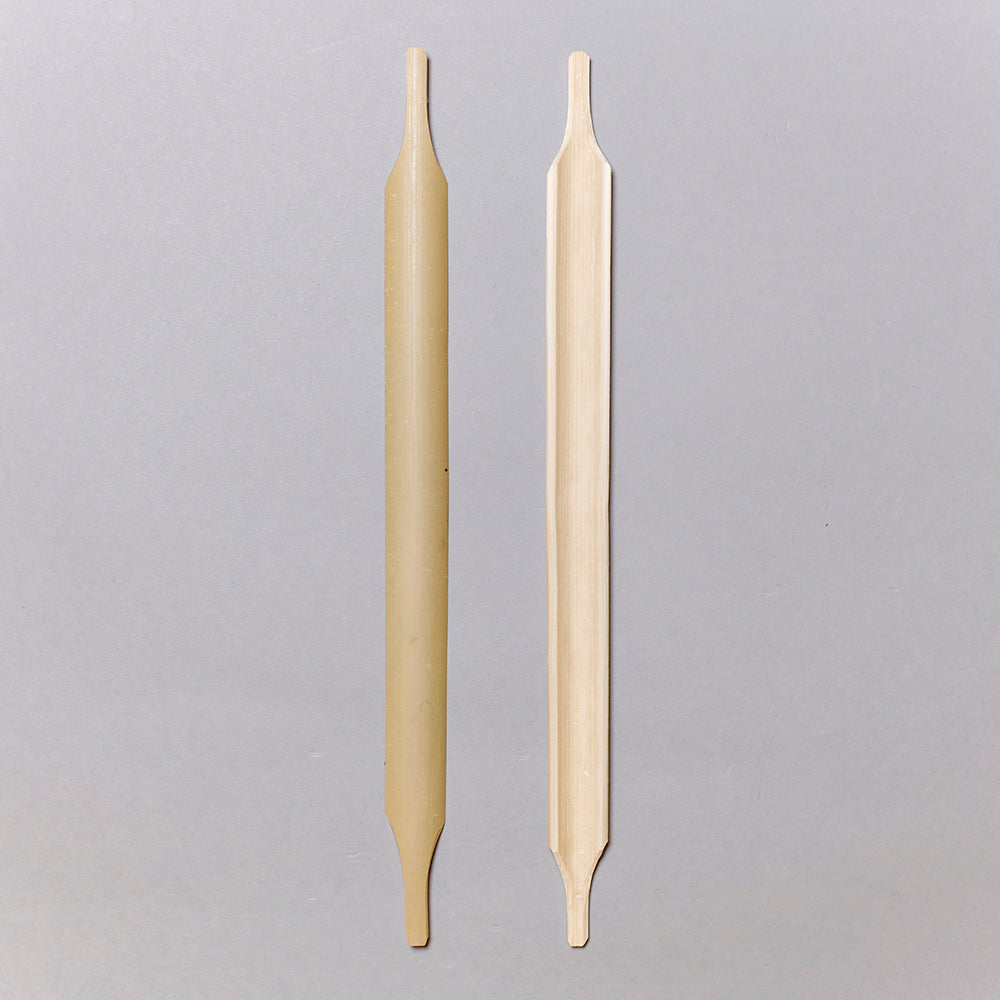 Description
A blade for cutting metal leaf, made of bamboo.
The blade comes from the hardest part of the bamboo bark. 
Therefore, in order to be able to cut the metal leaf perfectly, sharpen the bamboo blade with a small knife before use is highly recommended. 
Moreover, it is advised to wrap the shaved bamboo blade in a soft cloth to prevent the blade from being scratched when storing it.
Metal cutting tools are prone to static electricity which makes them less than ideal for cutting metal leaf, especially for fine lines.
Since the metal leaf will adhere to water and oil, apply some baby powder before use is highly advised.