Menso Brush KOUSEN
amount/size
price

XS Tip14×Φ2mm

JPY 2,970 tax in

(JPY 2,700)

S Tip15×Φ3mm

JPY 3,080 tax in

(JPY 2,800)

M Tip18×Φ3mm

JPY 3,300 tax in

(JPY 3,000)
Free shipping to Japan for orders of JPY 20,000 excluding tax or more.
 
 
Available countries and areas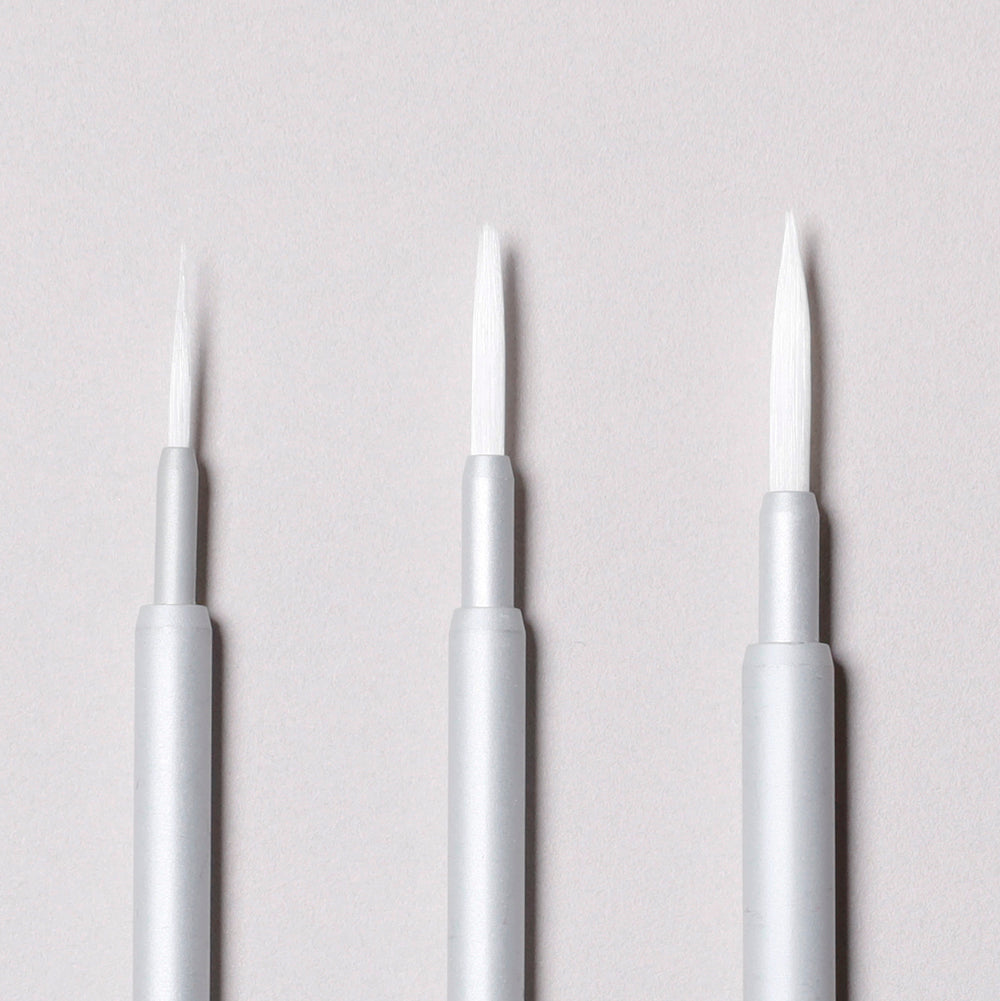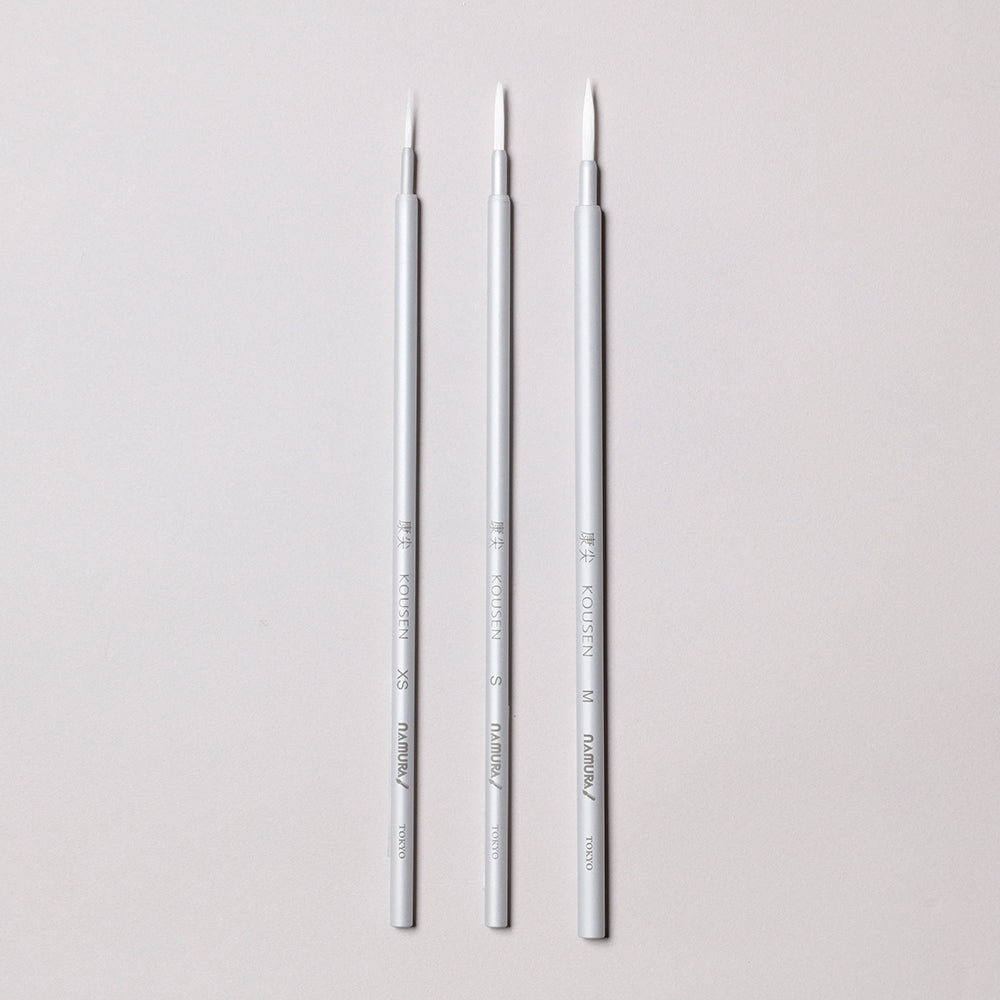 Description
A new Menso (fine tip) brush designed by Yasunari Ikenaga (Japanese painter) and Namura Taiseido Corporation.
This brush is made of a new nylon fiber that wears naturally like animal hair brushes and does not become dry.
Even after repeated use, the tip of the brush does not easily get rough and maintains a sharp touch.
The brush body is made of extra hard aluminum with a moderate weight that gives stability like a mechanical pencil.