IRIDESCENCE Chroma pearl 8color set AC894
Material:
Polarization pigment
amount/size
price

5ml×8 colors

JPY 4,565 tax in

(JPY 4,150)
Free shipping to Japan for orders of JPY 20,000 excluding tax or more.
 
 
Available countries and areas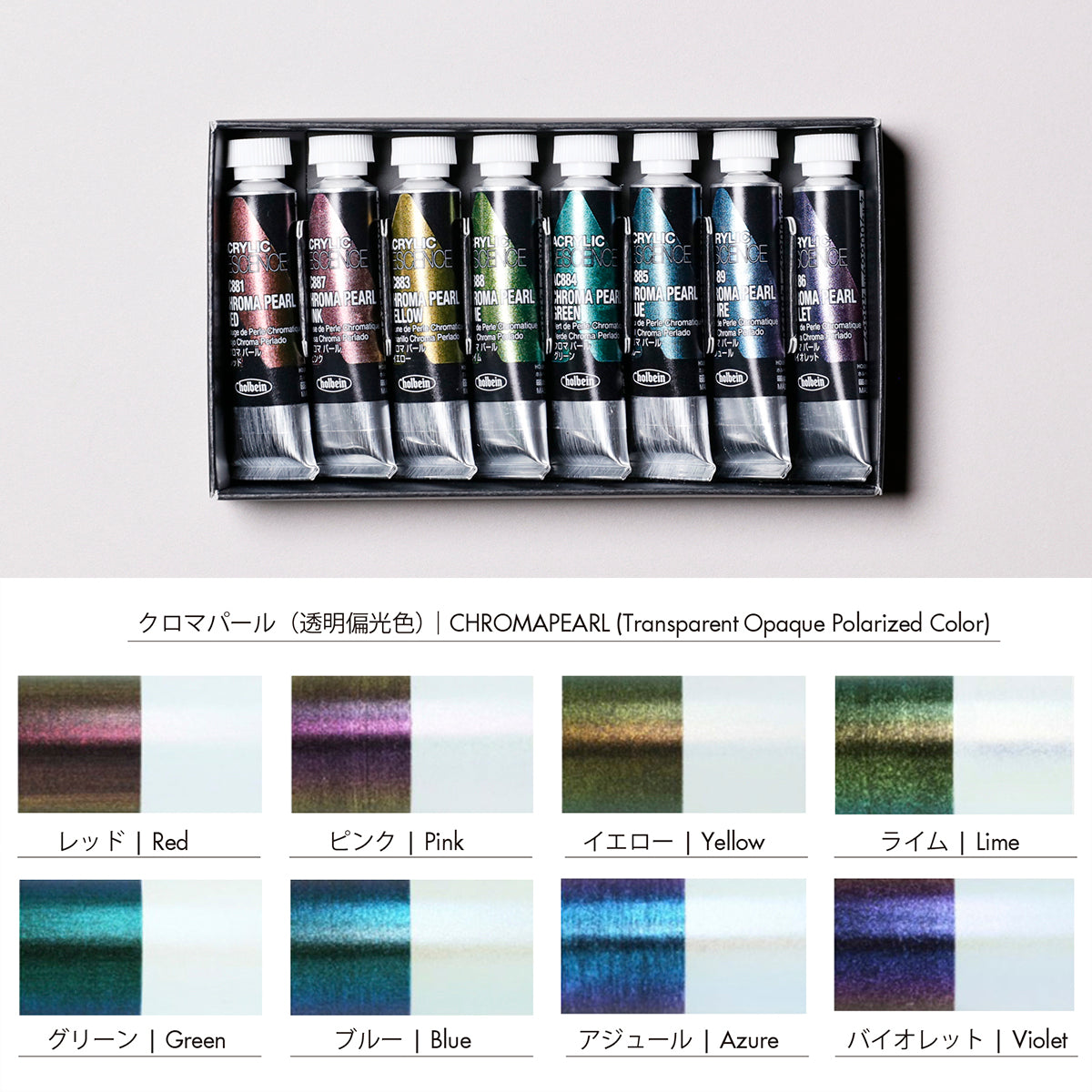 Description
An acrylic resin paint with polarizing pigments. It can be diluted with water and becomes water resistant as it dries.
IRIDESCENCE 8 Colors  packaged in small tubes.
Chroma Pearl is highly transparent and provides a sparkling, color-changing effect while enhancing the underlying color.
As with the rest of the Holbein Acrylic series, IRIDESCENCE colors can be diluted with water and the paints become water resistant once dry. 
This series of paints can be used with other acrylic paints series and mediums.