Gaboku Soushin
Material:
Smoke direct-fired mineral (High-quality pine smoke)
amount/size
price

1.5 ( 87×23× T10mm)

JPY 3,960 tax in

(JPY 3,600)
Free shipping to Japan for orders of JPY 20,000 excluding tax or more.
 
 
Available countries and areas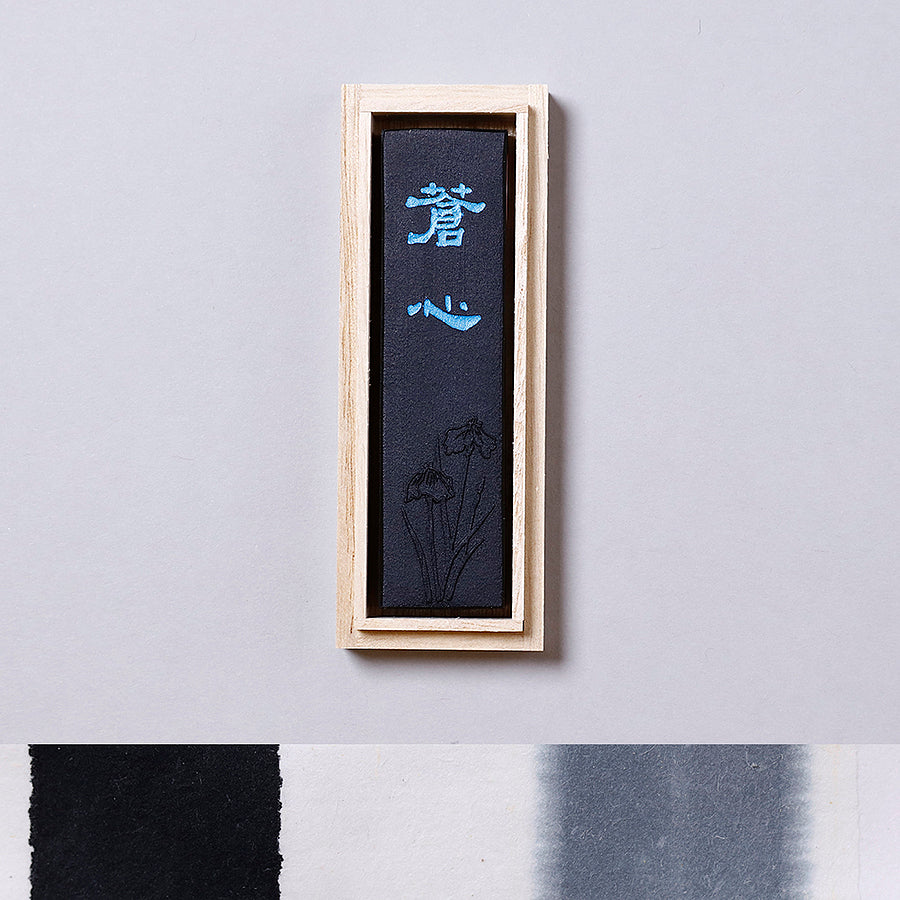 Description
The ink is mainly composed of the intensity of blueness, with the addition of true indigo and other pigments.
The color of the ink is the bluest, brightest and purest among all Boku-undo products.
It allows to paint in layers and does not reflect light, which is suitable to express light and shade freely.
The ink is ideal for creating profoundly deep, three-dimensional painting through the sense of space.