Kozo × Mitsumata Double Layered
Material:
Kozo plant (Broussonetia Papyrifera, Paper Mulberry Tree), Mitsumata (Edgeworthia Chrysantha)
amount/size
price

5x7 (≈150×210cm)

JPY 24,750 tax in

(JPY 22,500)

7x9 (≈210×270cm)

JPY 51,150 tax in

(JPY 46,500)
Free shipping to Japan for orders of JPY 20,000 excluding tax or more.
 
 
Available countries and areas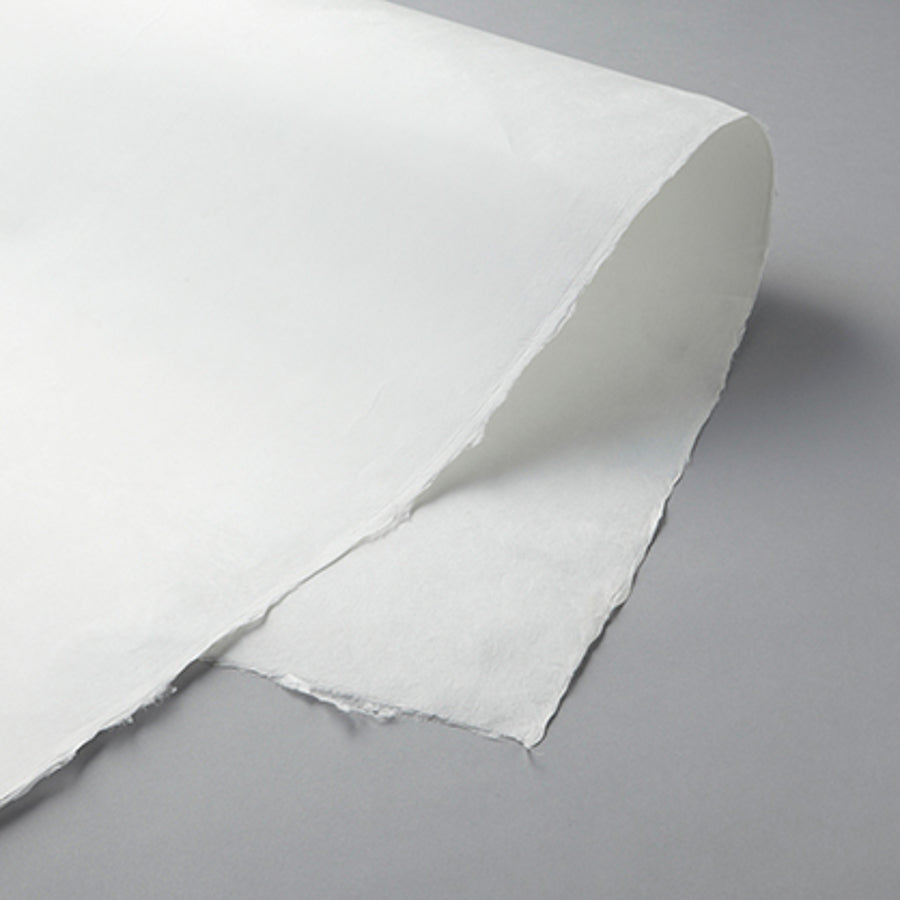 Description
Double-layered Washi (Japanese paper) made with Kozo in the lower layer and Mitsumata in the upper layer.
The addition of Mitsumata makes the surface of the paper smoother and whiter than it is with only Kozo.

Kozo × Mitsumata Double Layered has not applied with Dosa sizing, the colors might bleed while using it. This is an original product by PIGMENT TOKYO.