Hyakusenboku 53 Ikko Ichimyo
amount/size
price

Hyakusenboku 53 Ikko Ichimyo

JPY 81,400 tax in

(JPY 74,000)
Free shipping to Japan for orders of JPY 20,000 excluding tax or more.
 
 
Available countries and areas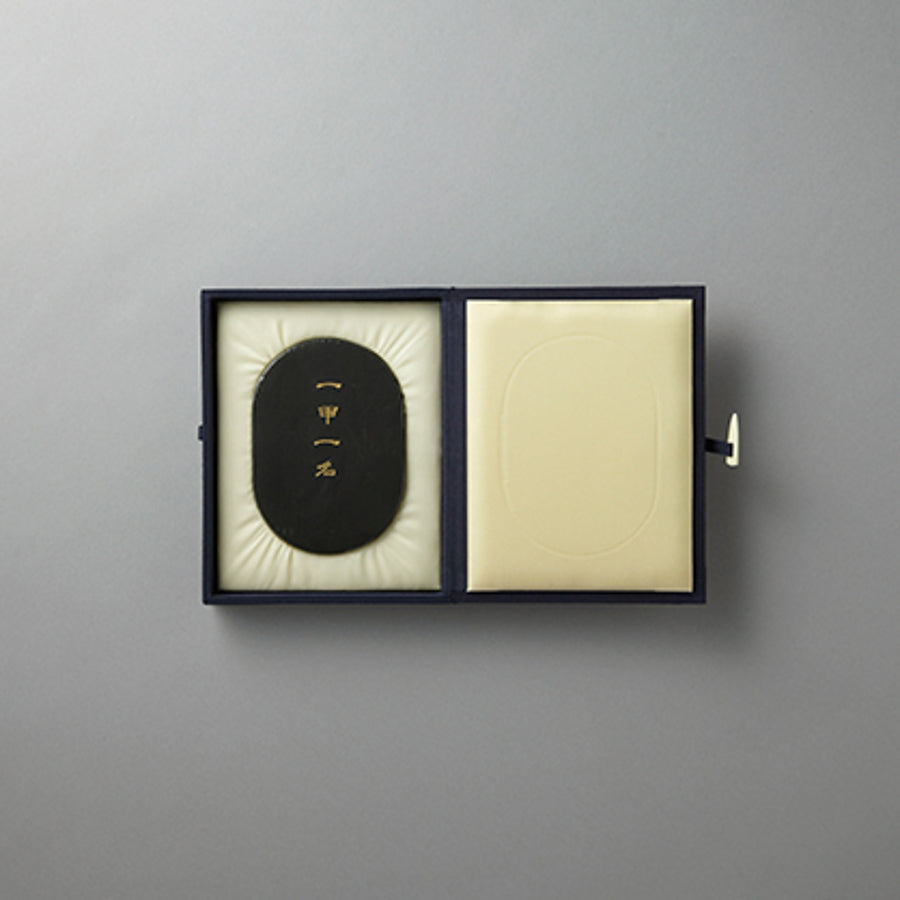 Description
This ink stick is made so that the dispersion of carbon particles is constricted a little with some murkiness left to make it into the thickness of the tone of sumi and thus it is provided with an overall quiet tone with redness (warmth) and white light (grace). The seiboku (blue ink stick) has a reddish quiet tone with lightness and opaque thickness. It can be used with any shade of black, thick, medium, or thin, but its characteristics will manifest at the extremity of usuzumi (thin black sumi) and extra kozumi (thick black ink stick). As the ink stick matures, it will become more vivid even when it is used with middle thickness. Manufactured in 1984.