Hyakusenboku 54 Chikubai Soki
amount/size
price

Hyakusenboku 54 Chikubai Soki

JPY 69,300 tax in

(JPY 63,000)
Free shipping to Japan for orders of JPY 20,000 excluding tax or more.
 
 
Available countries and areas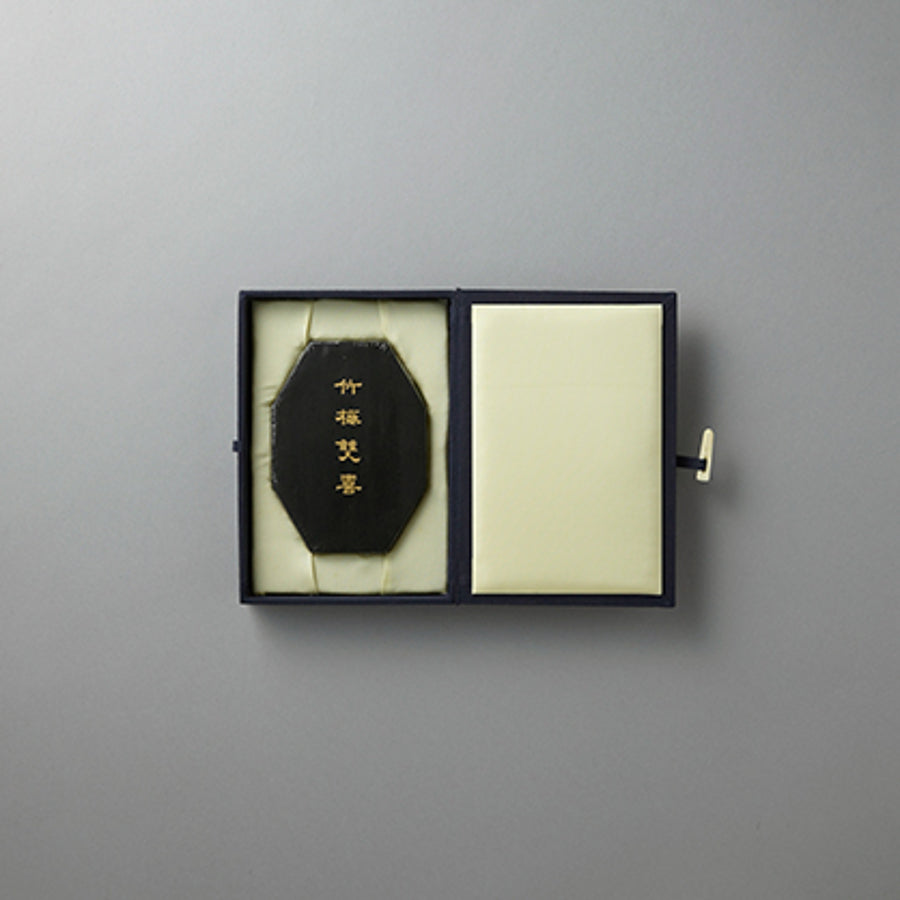 Description
This ink stick is made with the dispersion of carbon particles constricted a little to make the shin (the core, the stroke by the brush) thick and strong with an overall quiet impression harmonized with lightness (brightness), redness (warmth) and white light (grace). The quiet but light beautiful seiboku (blue ink stick) has reddish opaqueness that will express the thickness and strength of the color of sumi harmonizing the shin and the nijimi (blurring around the edge of the stroke). More than three years (three winters) after production, the separation of the shin and the nijimi will be distinctive and the brightness of sumi will become clear. After that, as the years go by, its properties and characteristics will develop. Of course the transparent pure color of sumi is beautiful but the thick sumi color with some opaqueness is also rich and ind,ispensable. Manufactured in 1984.