Hyakusenboku 60 Ippin Tocyo
amount/size
price

Hyakusenboku 60 Ippin Tocyo

JPY 66,000 tax in

(JPY 60,000)
Free shipping to Japan for orders of JPY 20,000 excluding tax or more.
 
 
Available countries and areas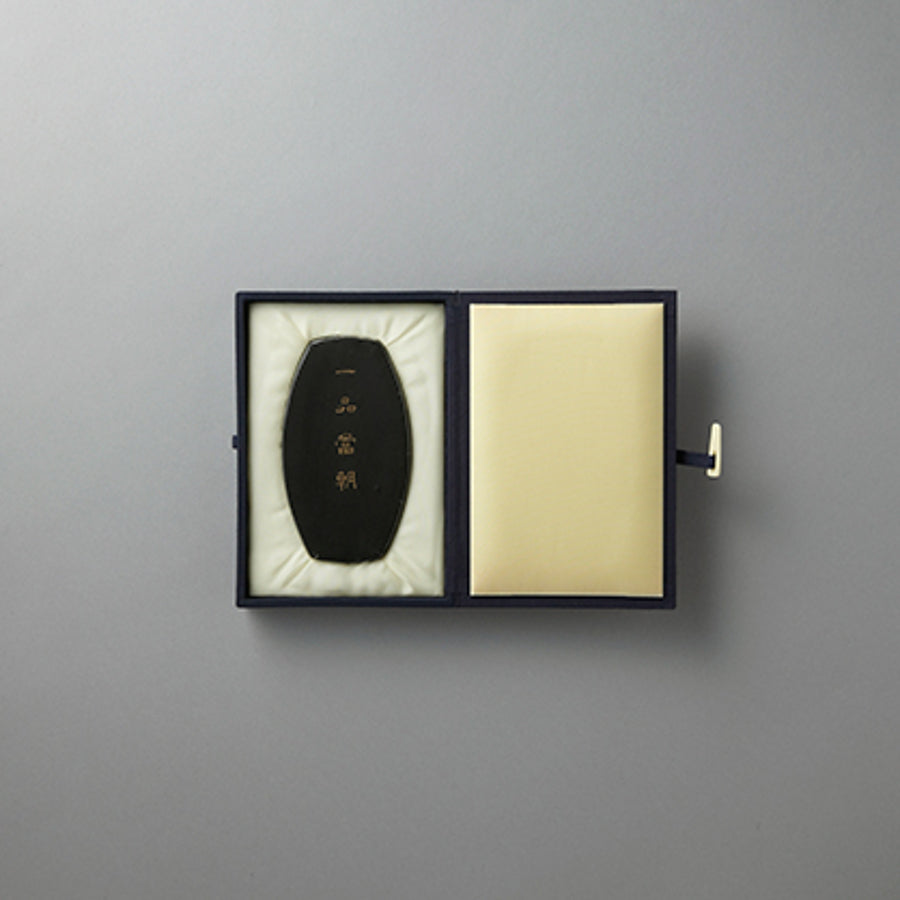 Description
This ink stick is made by adjusting animal glue to constrict the dispersion of carbon particles to the maximum extent so that it creates a quiet hue and thickness in the color of sumi. Since the carbon particles used in this ink stick are the smallest of those in the Ink Sticks of red brownish purple, it has graceful color of light red brownish purple black with a tinge of white light (grace) when it is used as usuzumi (thin black sumi). When used as kozumi (thick black ink stick), the color is a unique burgundy black with thickness, warmth, and richness. It can be used with any shade of black, thick, medium, or thin, for Kanji (Chinese characters), Shosuji (two or several characters), modern poems, and Kana (Japanese syllabary characters) on hanging scrolls (on processed paper) and Suibokuga (ink-wash painting). As the years go by, it will develop distinct properties and characteristics. Manufactured in 1986.