Daiwagaboku Shuko
Material:
Smoked Oil Soot
amount/size
price

1.5 (about 60×22×10mm)

JPY 4,620 tax in

(JPY 4,200)

2.5 (about 75×25×13mm)

JPY 7,700 tax in

(JPY 7,000)
Free shipping to Japan for orders of JPY 20,000 excluding tax or more.
 
 
Available countries and areas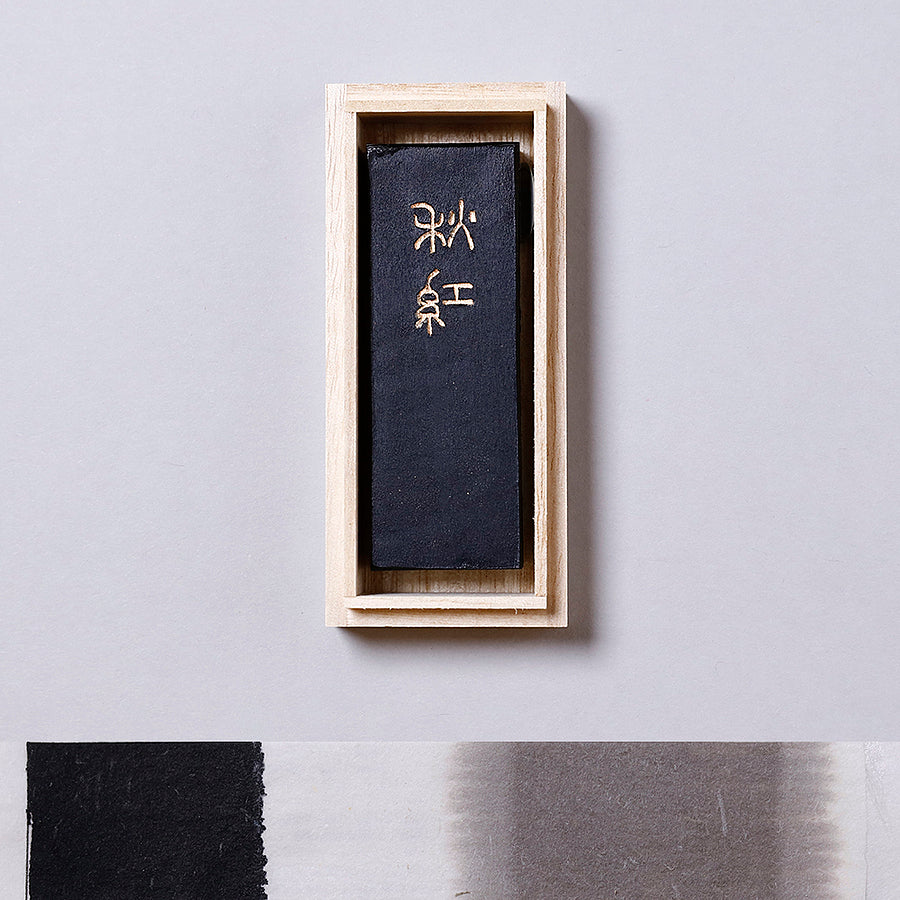 Description
Produced in 2019 of 1.5
Produced in 2009 of 2.5
Percentage of Animal Glue:100※
※Amount of animal glue used for 100 ratio of soot.


_ A brown ink stick that is bright and has a high degree of transparency.
A brown-type black
It has a strong brown perception, and it expresses beautiful three-dimensionality with transparency.
It is good for creating a clean copy of hanging scrolls in kanji/kana on drawing paper. The faint redness of the former ink stick autumn crimson (red brown-type) disappears, and the brown taste is fairly strong. The shade differs slightly from the former ink stick. The older it gets, one's personality becomes clearer, and it can be used for extra light ink sticks to thick ink sticks. Please try the flanked product of "akanegumo" ("rosy cloud") also.