48 Color Pigments Set Heian
Brand:
ナカガワ胡粉|NAKAGAWA GOFUN ENOGU
amount/size
price

Heian

JPY 30,360 tax in

(JPY 27,600)
Free shipping to Japan for orders of JPY 20,000 excluding tax or more.
 
 
Available countries and areas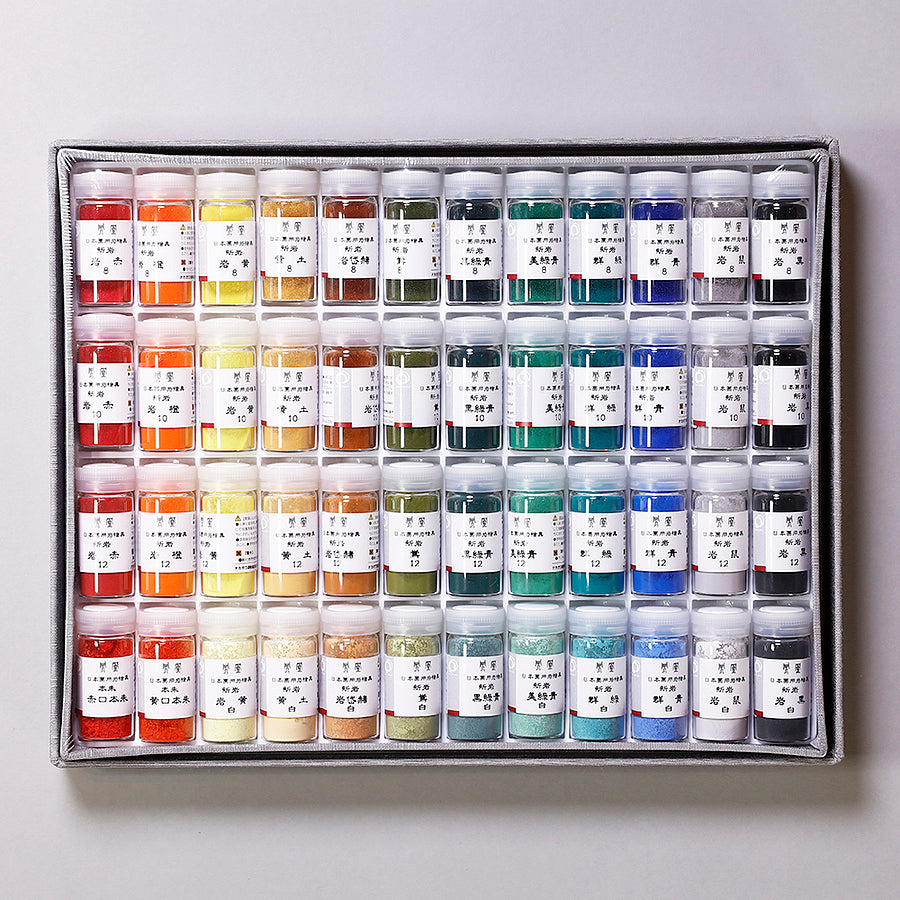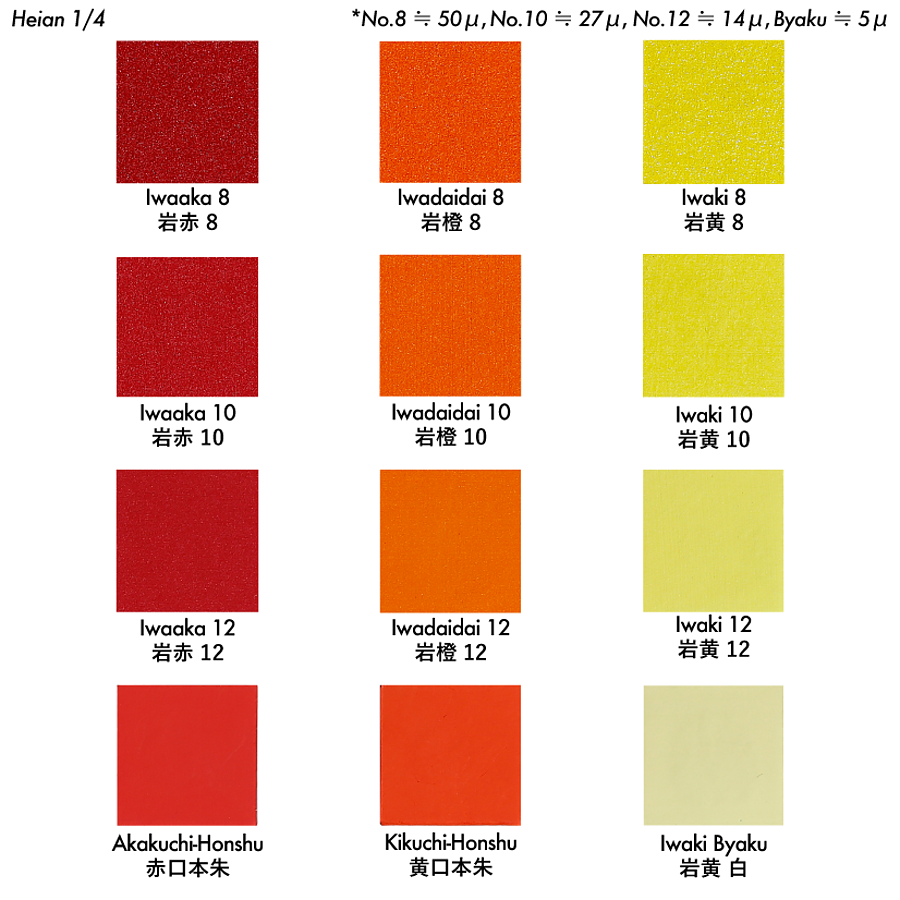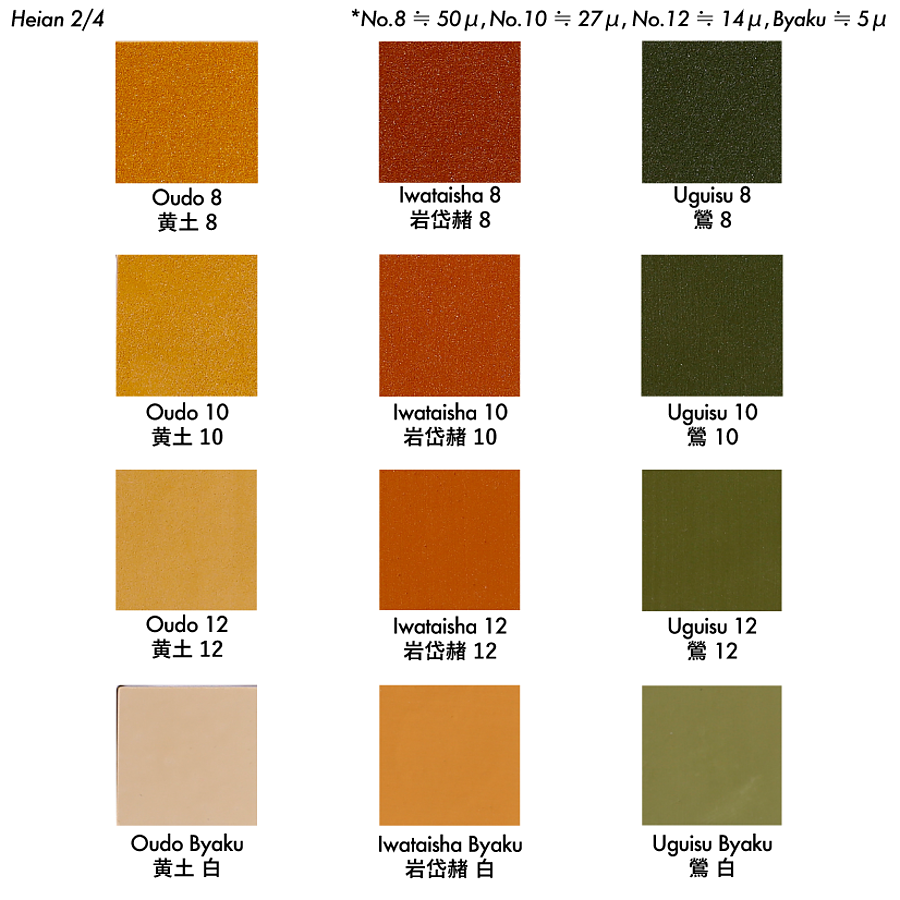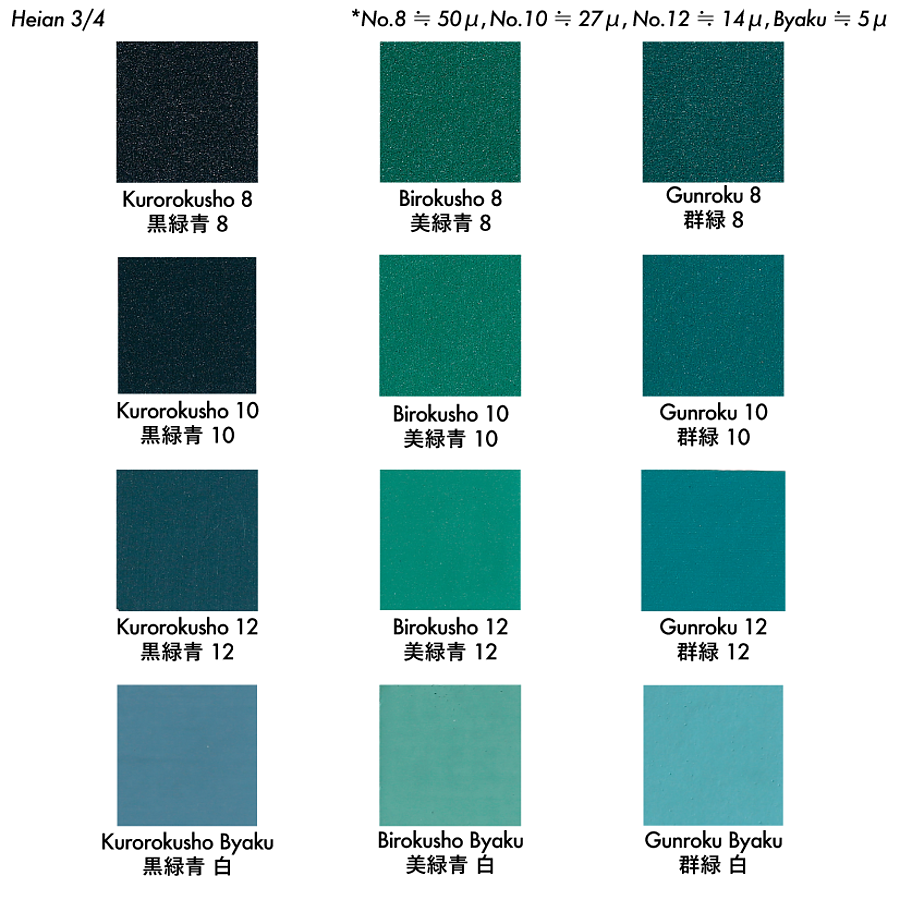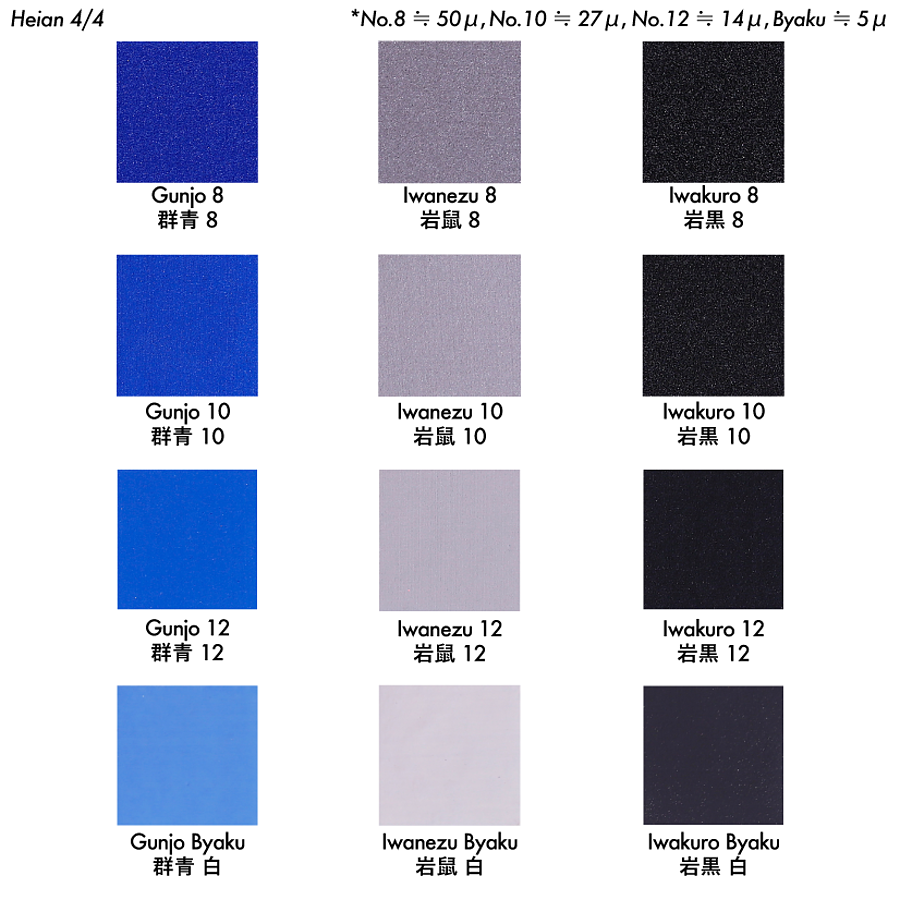 Description
The colors are made of artificial mineral pigments.
There are 12 colors and come in four numbers of particle sizes, #8, #10, #12 and #Byaku (the finest).
Every color are 10g.
The finer pigments labeled larger numbers and the colors are lighter.

●The set includes●

Iwaaka※(Akakuchi-Honshu), Iwadaidai※(Kikuchi-Honshu), Iwaki,Oudo, Iwataisha, Uguisu, Kurorokusho, Bigunjo, Gunroku, Gunjo,Iwanezu, Iwaguro





The pigments with ※ has the colors within brackets instead of #byaku.