12 Color Pigments Set A (Red)
Brand:
ナカガワ胡粉|NAKAGAWA GOFUN ENOGU
amount/size
price

A (Red)

JPY 10,120 tax in

(JPY 9,200)
Free shipping to Japan for orders of JPY 20,000 excluding tax or more.
 
 
Available countries and areas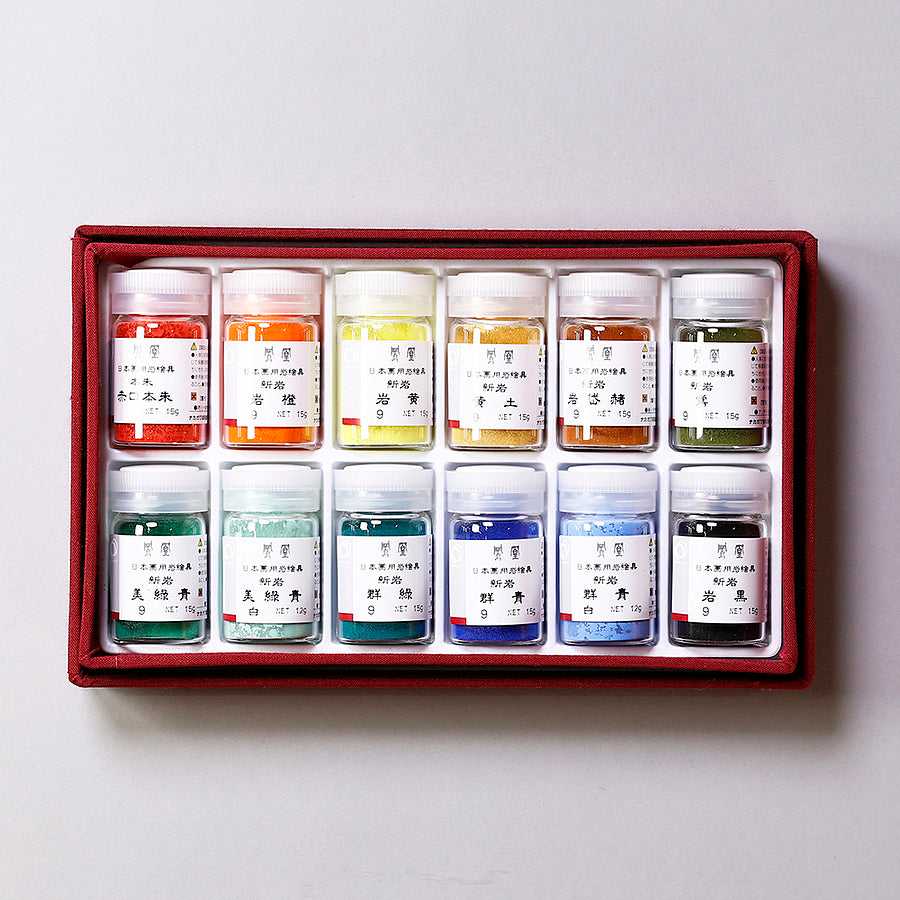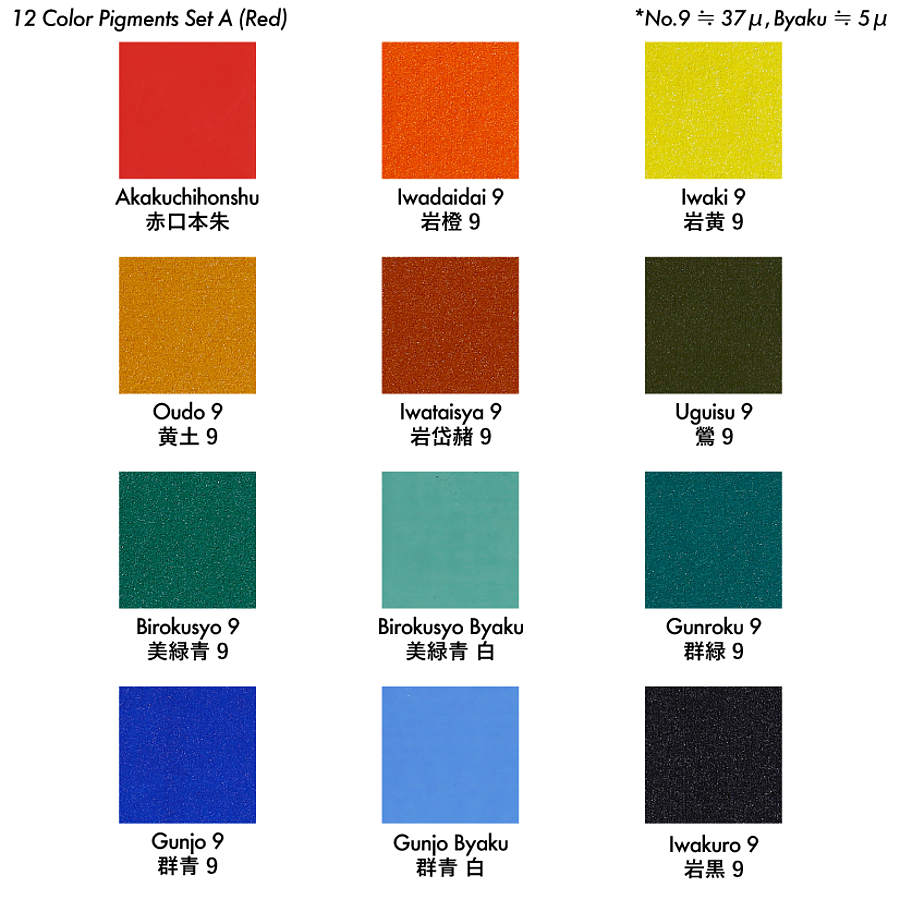 Description
12 color set of Shin-iwa (artificial) pigments that contains bright red, blue, yellow, green, and vermilion. The particle size of the pigments is #9 which is coarse.

●The set includes●

Akakuchihonshu, Iwadaidai, Iwaki, Oudo,Iwataisha, Shin-iwa Uguisu, Birokusho (no.9), Birokusho (byaku), Gunroku, Shin-iwa Gunjo (no.9), Gunjo(byaku),Iwakuro
*Birokusho(byaku) and Gunjo(byaku) are 12g. Other colors are no.9, 15g.
*Byaku is 12g.