12 Color Pigments Set D (Yellow)
Brand:
ナカガワ胡粉|NAKAGAWA GOFUN ENOGU
amount/size
price

D (Yellow)

JPY 16,390 tax in

(JPY 14,900)
Free shipping to Japan for orders of JPY 20,000 excluding tax or more.
 
 
Available countries and areas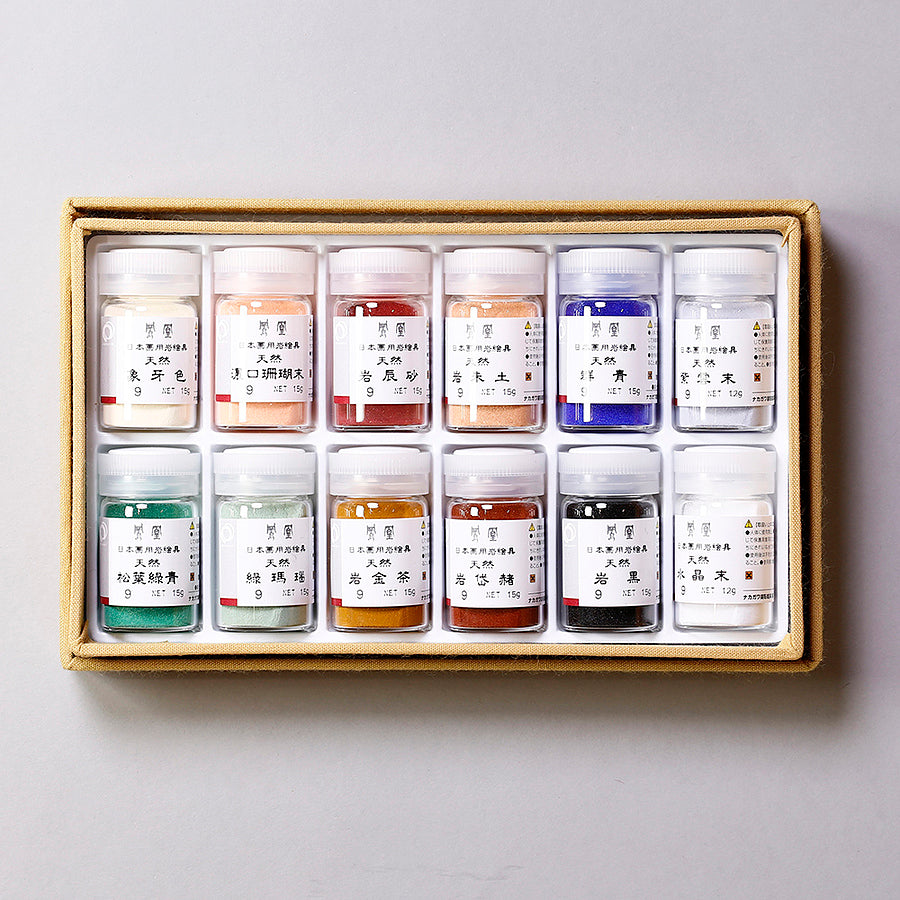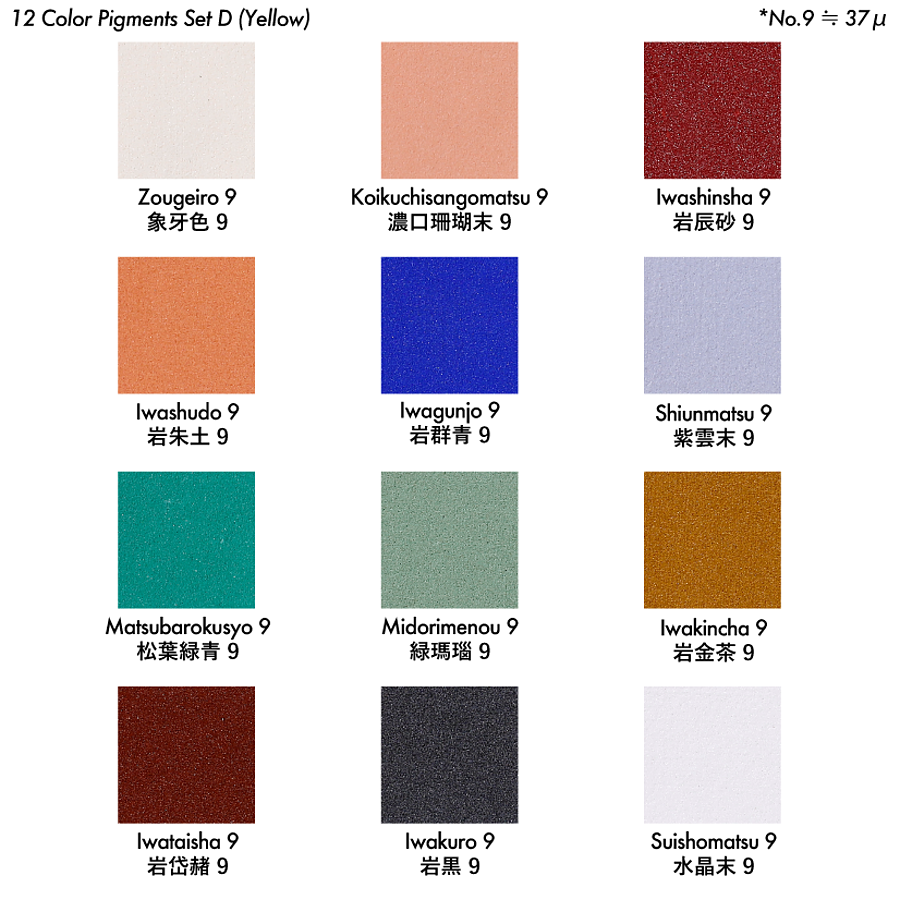 Description
12 color set of natural mineral pigments derived from the major ores such azurite, marachite, crystal, agate, and coral.
You can enjoy the sparkle unique to natural minerals.
The pigment particles size is # 9 which is coarse.


●The set includes●

Zougeiro, Koikuchi Sangomatsu, Iwashinsha, Iwashudo, Iwagunjo, Shiunmatsu, Matsubarokusho, Midorimenou, Iwakincha, Iwataisha, Natural Iwakuro, Suishomatsu


Every color are #9 and 15g.
Shiunmatsu and Suishomatsu are12g.