AQYLA/ 18 colors set
amount/size
price

18 colors set

JPY 6,270 tax in

(JPY 5,700)
Free shipping to Japan for orders of JPY 20,000 excluding tax or more.
 
 
Available countries and areas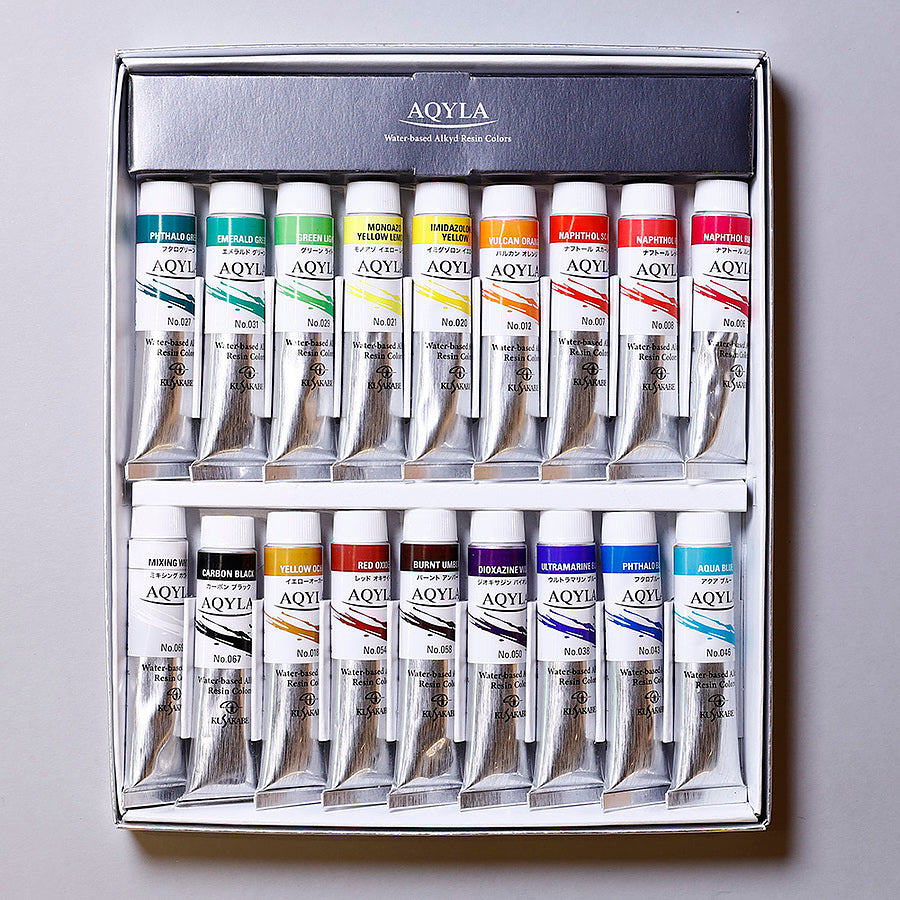 Description
◇Set contains◇
No.6 20ml × 18 colors
006 Naphthol Rubine, 007 Naphthol Scarlet, 008 Naphthol Red, 012 Vulcan Orange, 018 Yellow Ochre, 020 Imidazolone Yellow, 021 Monoazo Yellow Lemon, 027 Phthalo Green, 029 Green Light, 031 Emerald Green, 038 Ultramarine Blue, 043 Phthalo Blue, 046 Aqua Blue, 050 Dioxazine Violet, 054 Red Oxide, 058 Burnt Umber, 067 Carbon Black, 069 Mixing White
AQYLA is an acronym for Aqua, Alkyd and Tempera. Just like tempera, you can draw regardless of water-based or oil-based.
Water-borne alkyd resin has the oil-based character, which you can use with oil paintings. You can paint directly onto metal, glass as well as paper.
The pigments pursue natural pure color without using the extender. The surface dries as quickly as the acrylic painting, but its interior turns into soil
as slow as oil paints so that artists can control however they want from over paint and retouch. It is an environmentally-friendly pigment that does not include any lead,
mercury and cadmium with less formaldehyde.