Daiwagaboku Hekitan
Material:
Smoked Vegetable Oil Soot
amount/size
price

1.0 (About 79×20×9mm)

JPY 2,420 tax in

(JPY 2,200)

1.5 (About 90×24×10mm)

JPY 3,630 tax in

(JPY 3,300)
Free shipping to Japan for orders of JPY 20,000 excluding tax or more.
 
 
Available countries and areas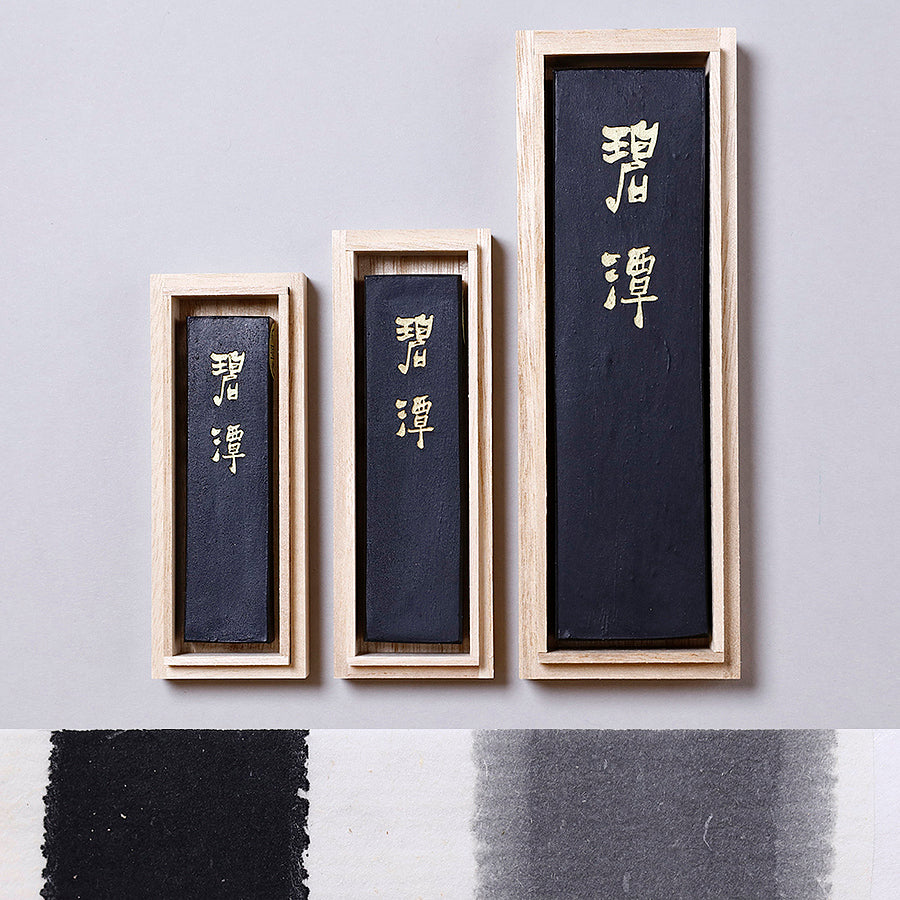 Description
"1.0 Produced in 2018
1.5 Produced in 2014
5.0 Produced in 2002 / Percentage of Animal Glue:80※
※Amount of animal glue used for 100 ratio of soot.

Bright black with a high transparency and a bluish tone.
Not suitable to use as dark ink.
It is suitable for calligraphy and for artworks on paper called gasenshi.
This ink color is tinted with indigo.
As it gets older, the characteristic becomes revealed. Strong three-dimensionalty feeling and transparency of the color will increase, and it can be used as super light ink by adding water."