Nyosui
amount/size
price

Small Tip31×Φ7mm

JPY 3,850 tax in

(JPY 3,500)

Medium Tip37×Φ8mm

JPY 4,840 tax in

(JPY 4,400)

Large Tip44×Φ9mm

JPY 5,720 tax in

(JPY 5,200)
Free shipping to Japan for orders of JPY 20,000 excluding tax or more.
 
 
Available countries and areas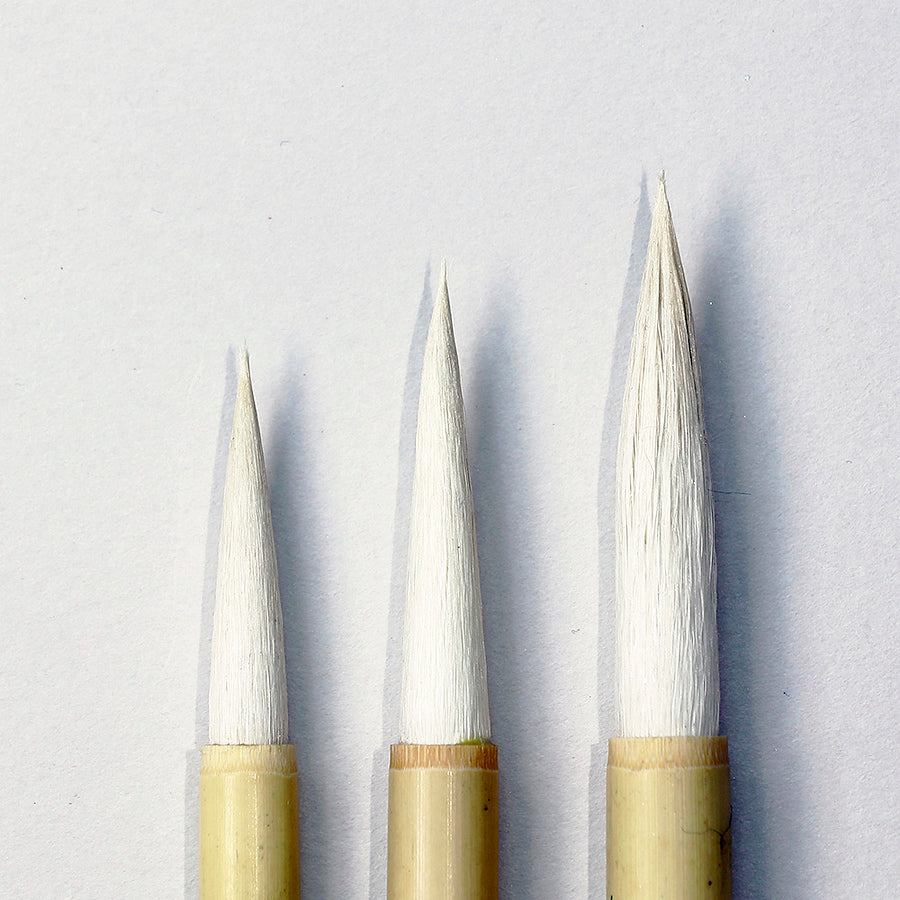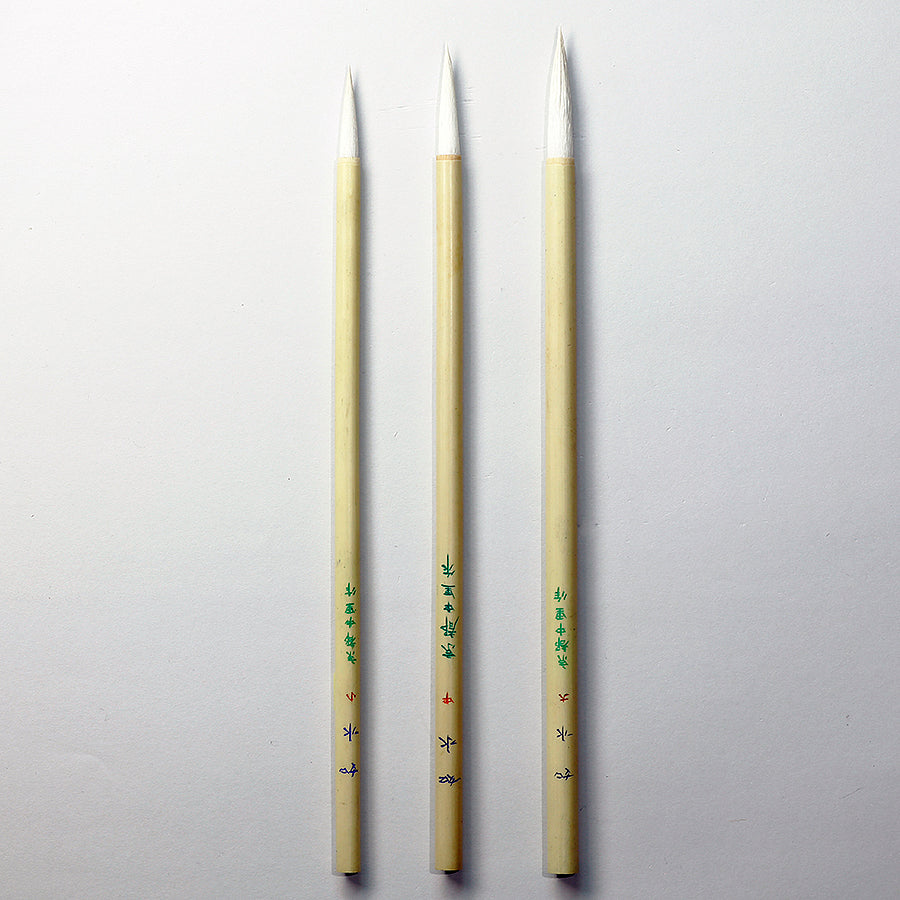 Description
This is extremely soft, and it absorbs the paint well with a moist hair texture. The tip is long, therefore, soft lines can be painted freely. The hair gains strength the more it is used. The hair is long compared to the Choryu; therefore, the strong/weak of the brush is easily expressed. This is a brush suited for the Unpitsu technique, and ink stick paintings. The large is the most full and it is soft.