Chohin Meisei
Material:
Deer, Raccoon, Goat hair
amount/size
price

Small Tip32×Φ8mm

JPY 6,820 tax in

(JPY 6,200)

Medium Tip40×Φ10mm

JPY 7,700 tax in

(JPY 7,000)

Large Tip45×Φ12mm

JPY 9,900 tax in

(JPY 9,000)
Free shipping to Japan for orders of JPY 20,000 excluding tax or more.
 
 
Available countries and areas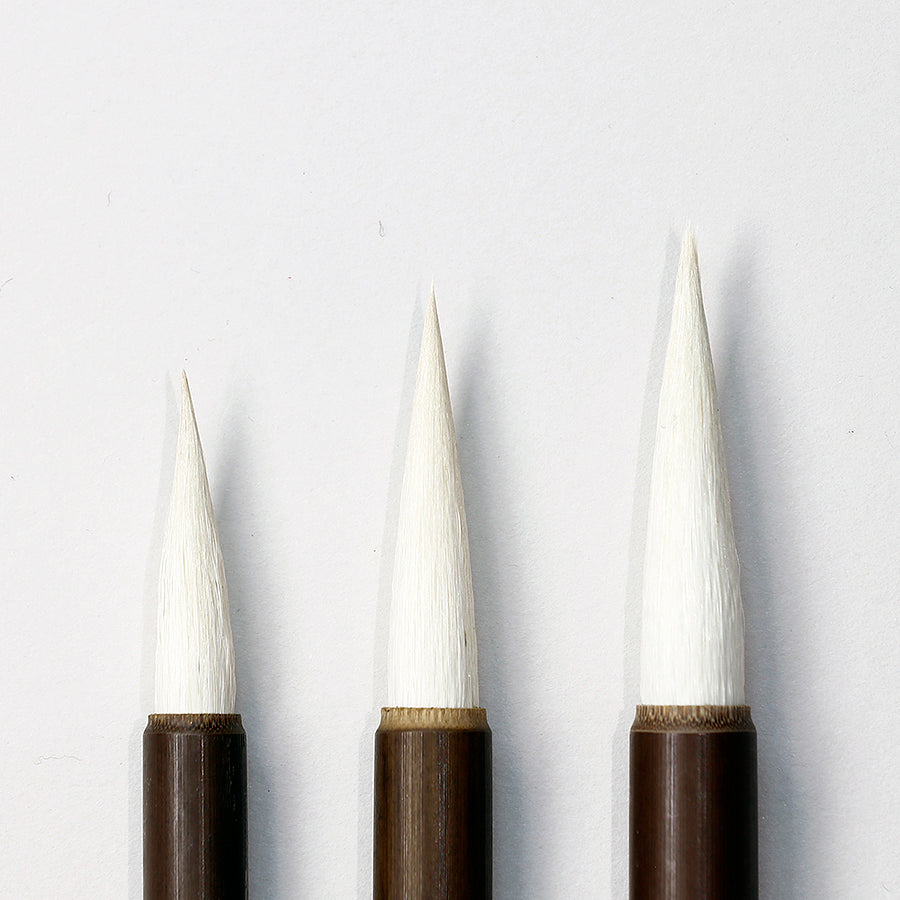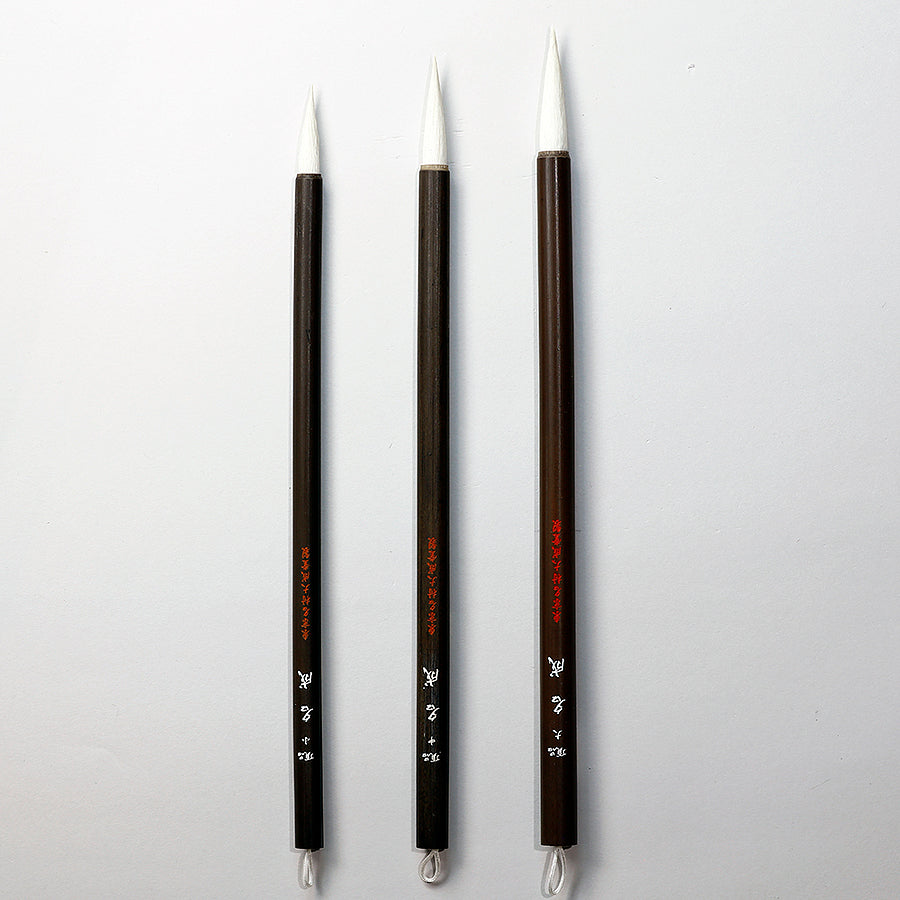 Description
This is made using carefully selected mountain goat hair/chest hair of white raccoon as the main material. This has a sharp tip among other painting brushes, and it is excellent for painting fine lines. By using an abundance of goat hair for the body of the brush, an expression of flexible lines is possible. The opening and closing of the tip can be done smoothly, and it also absorbs the paint well. The tip is particularly maneuverable among Meisei brushes, it settles well, and it has an extremely soft feel when used.