Harmonia 12 colors set (Granulation Water Color )
amount/size
price

12 Color

JPY 9,570 tax in

(JPY 8,700)
Free shipping to Japan for orders of JPY 20,000 excluding tax or more.
 
 
Available countries and areas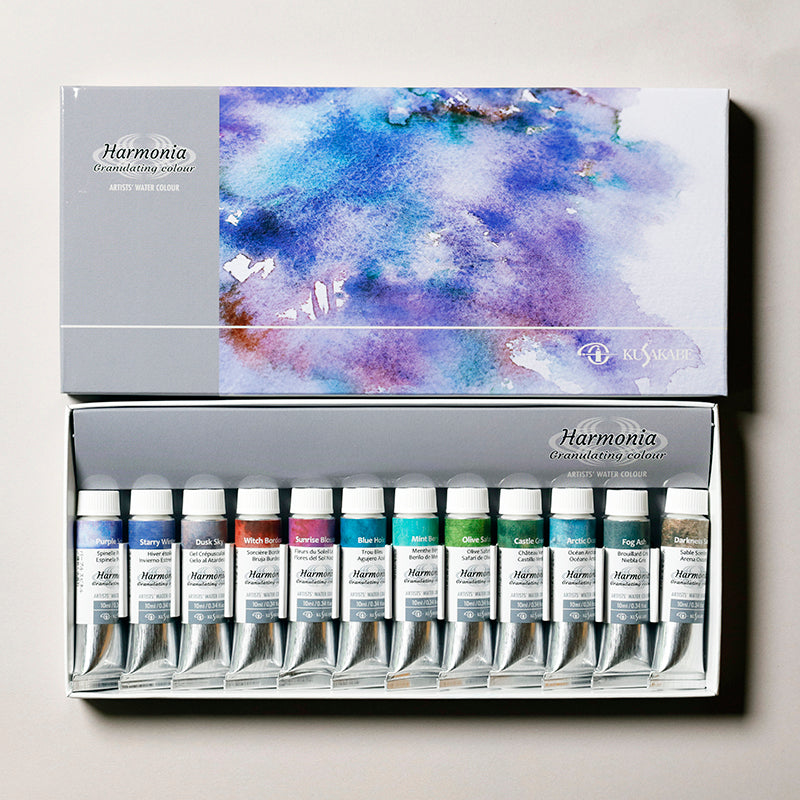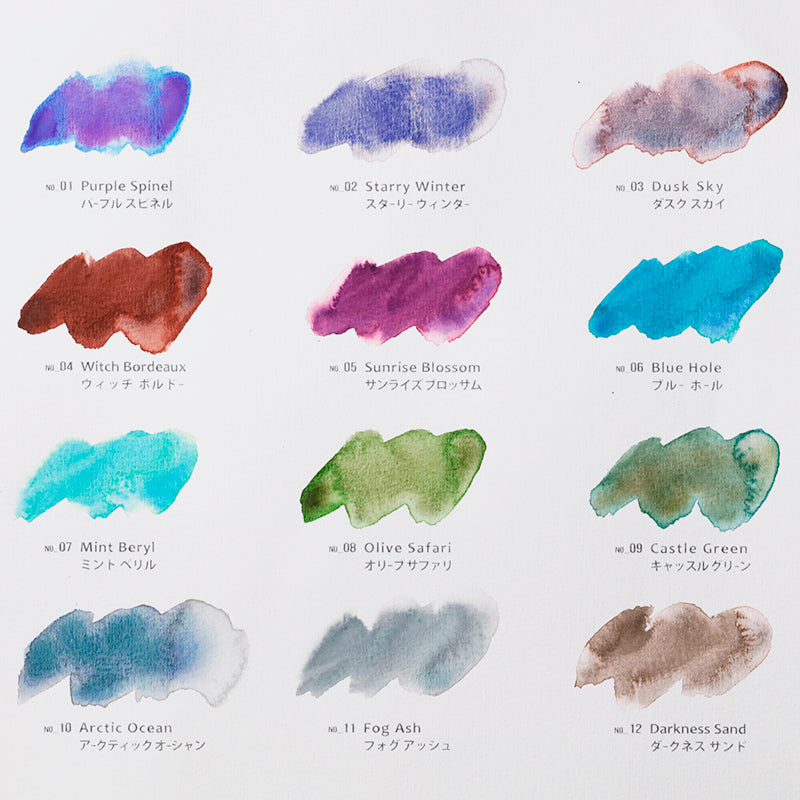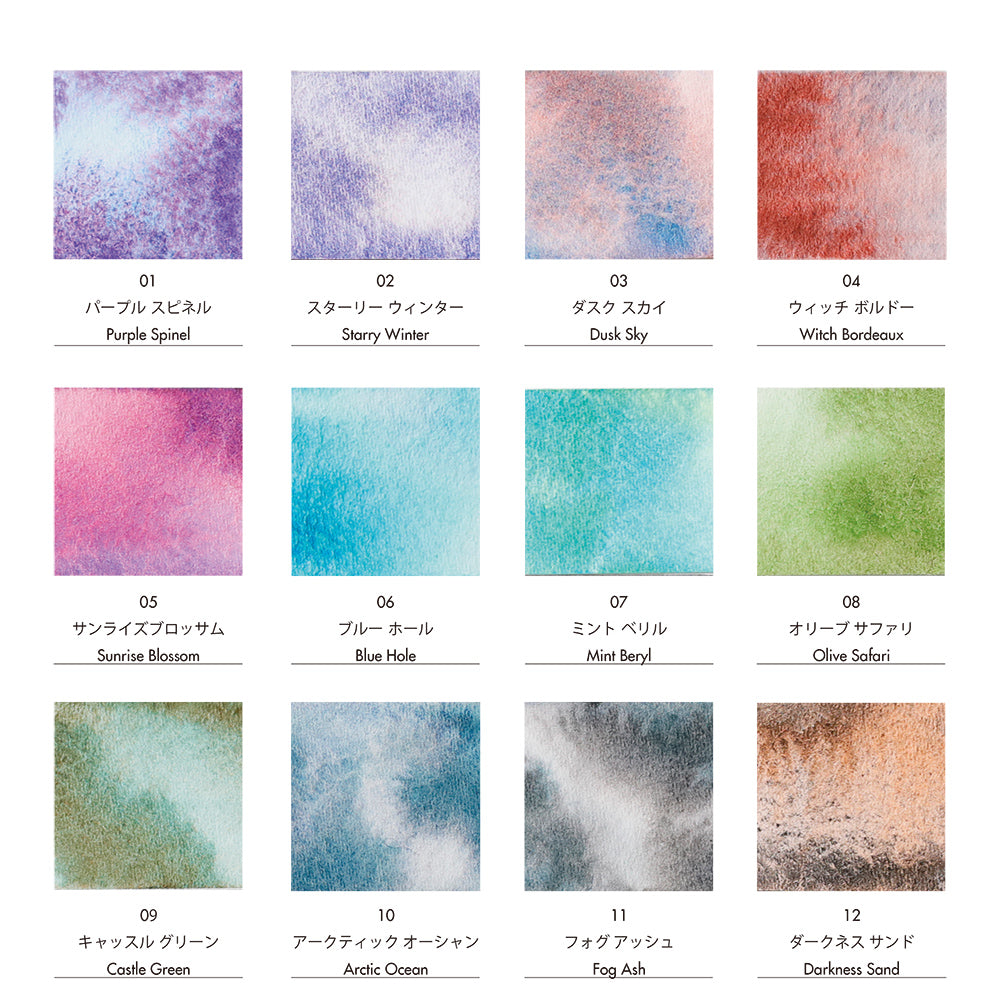 Description
The name of watercolor paint "Harmonia" is inspired by the word harmony. 
The Harmonia series is known for its granulation effect and these exquisite colors are created by granulating two or more pigments in a single paint. 
This 12-color set provides granulation colors that create a unique texture and visibly clear appearance of pigment particles on your painting surfaces. 
As a rule, granulation is more visible and clear when there is a lot of water both on the paper and mixed with the paint itself.
Granulating watercolors create a whole new painting texture with unexpected stains and color changing which you can't find in usual watercolors. 
 【Set includes】10ml tube x 12 colors 
Purple Spinel, Starry Winter, Dusk Sky, Witch Bordeaux, Sunrise Blossom, Blue Hole, Mint Beryl, Olive Safari, Castle Green, Arctic Ocean, Fog Ash, Darkness Sand