Watercolor Metal Box 48
amount/size
price

48

JPY 46,200 tax in

(JPY 42,000)
Free shipping to Japan for orders of JPY 20,000 excluding tax or more.
 
 
Available countries and areas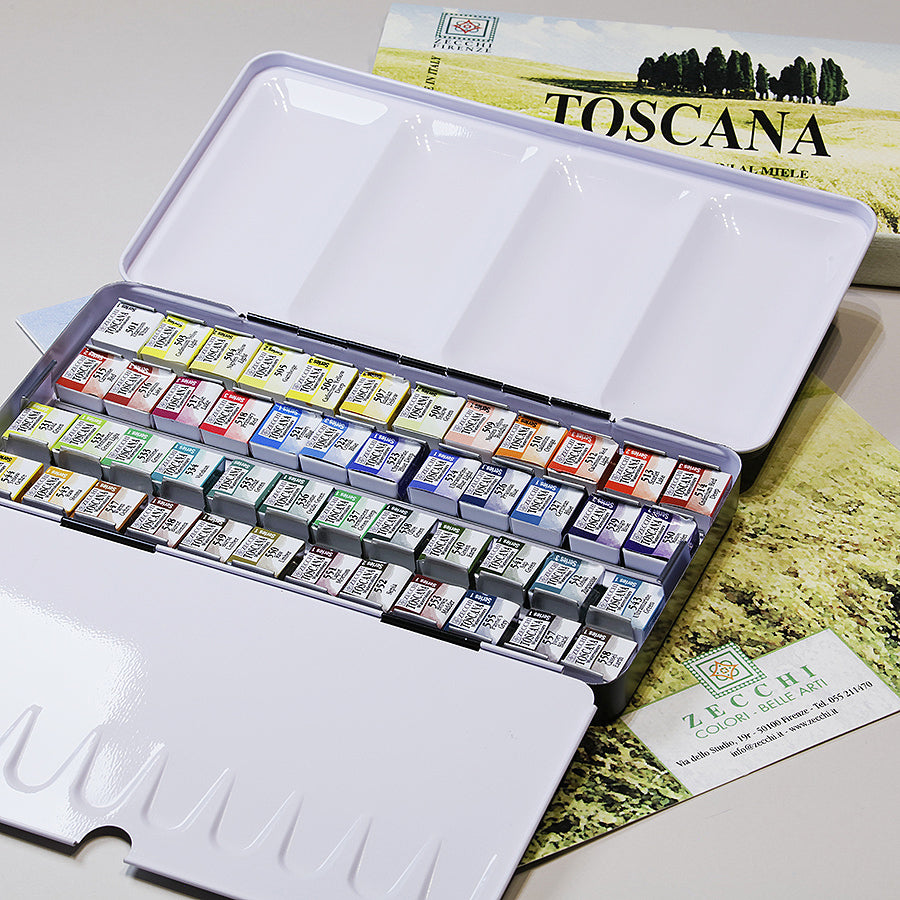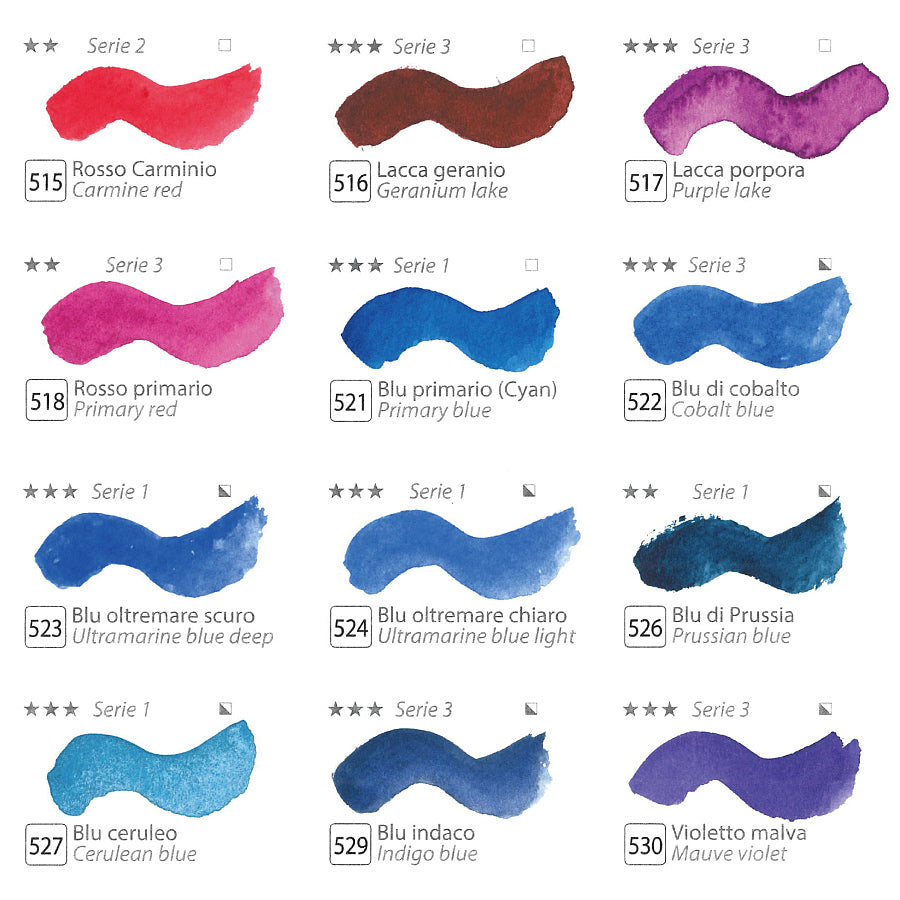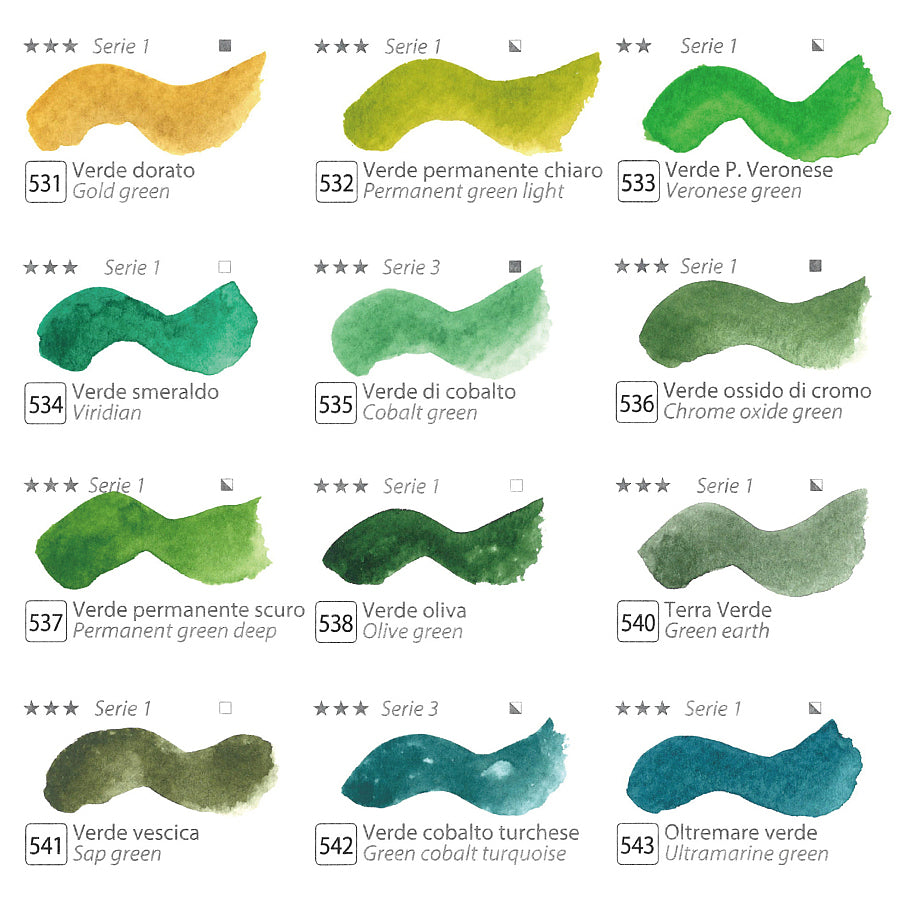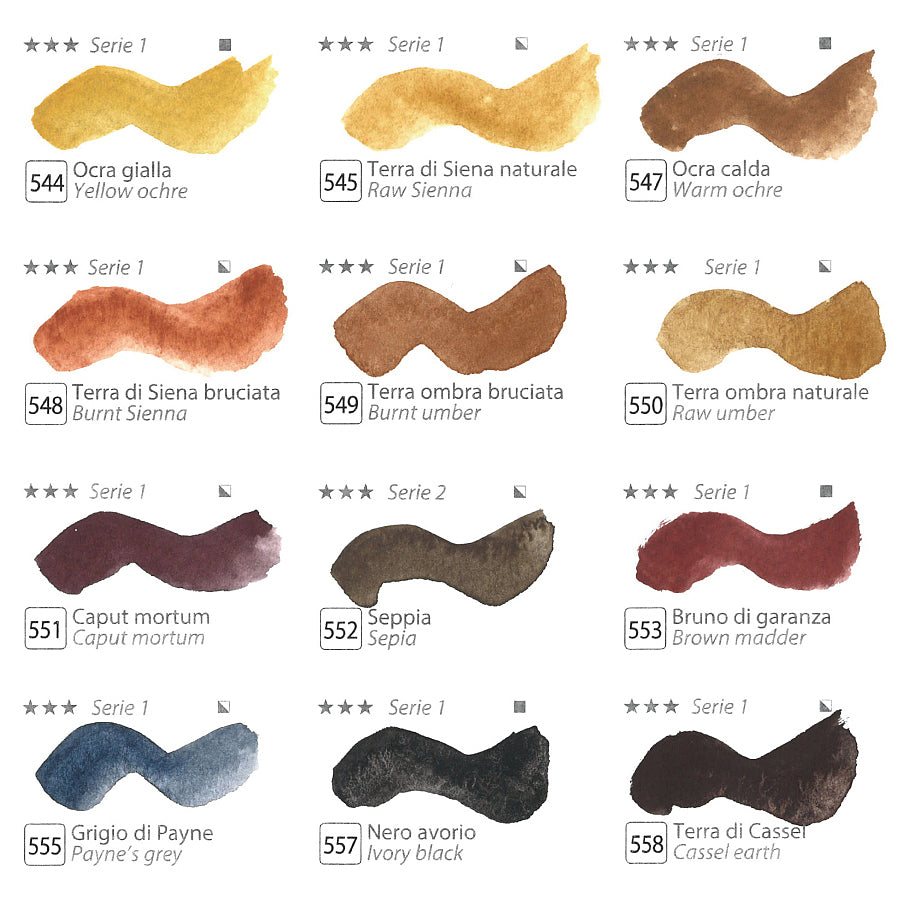 Description
ZECCHI Watercolor is manufactured according to the classical European method. Unlike general watercolor paint nowadays _ usually mixing artificial additives such as glycerin with dextrin - ZECCHI Watercolor adds honey to gum Arabic, exactly the same classical way as people have been doing since the Renaissance period. Not only does honey preserve moisture in the paint, but it serves as antiseptic as well. On top of that, colour pigments utilized in the products are vibrant and of high density, amongst which even rare classical ones like Dragon's Blood are included.
◇Contents◇
501 Titanium White / 503 Cadmium Yellow Light / 504 Naples Yellow Light
505 Gamboge / 506 Cadmium Yellow Deep / 507 Indian Yellow
508 Yellow Green / 509 Naples Yellow Reddish / 510 Cadmium Orange
512 Cadmium Red Light / 513 Scarlet Lake / 514 Cadmium Red Deep
515 Carmine Red / 516 Geranium Lake / 517 Purple Lake
518 Primary Red / 521 Primary Blue / 522 Cobalt Blue
523 Ultramarine Blue Deep / 524 Ultramarine Blue Light / 526 Prussian Blue
527 Cerulean Blue / 529 Indigo Blue / 530 Mauve Violet
531 Gold Green / 532 Permanent Green Light / 534 Viridian
535 Cobalt Green / 536 Chrome Oxide Green / 537 Permanent Green Deep
538 Olive Green / 540 Green Earth / 541 Sap Green
542 Cobalt Turquoise / 543 Ultramarine Green /
544 Yellow Ocher / 545 Raw Sienna / 547 Warm Ocher
548 Burnt Sienna / 549 Burnt Sienna / 550 Raw Umber
551 Caput Mortum / 552 Sepia / 553 Brown Madder
555 Payne's Grey / 557 Ivory Black / 558 Cassel Earth