TRSS-004 Brass & Aluminum Leaf Sunago (with Noge & Koishi) on Torinoko Paper
Material:
Brass Leaf ・Aluminum Leaf・Paper
amount/size
price

445×295mm

JPY 1,210 tax in

(JPY 1,100)

95cm×1.85m ※made-to-order

JPY 5,720 tax in

(JPY 5,200)
Free shipping to Japan for orders of JPY 20,000 excluding tax or more.
 
 
Available countries and areas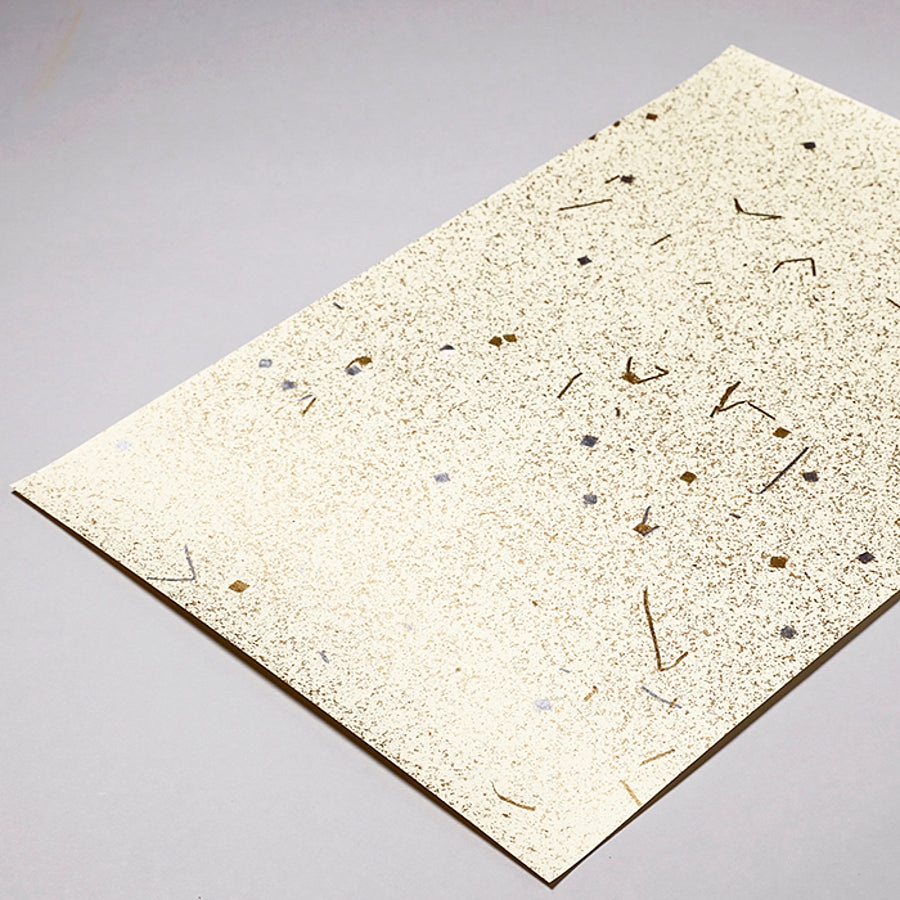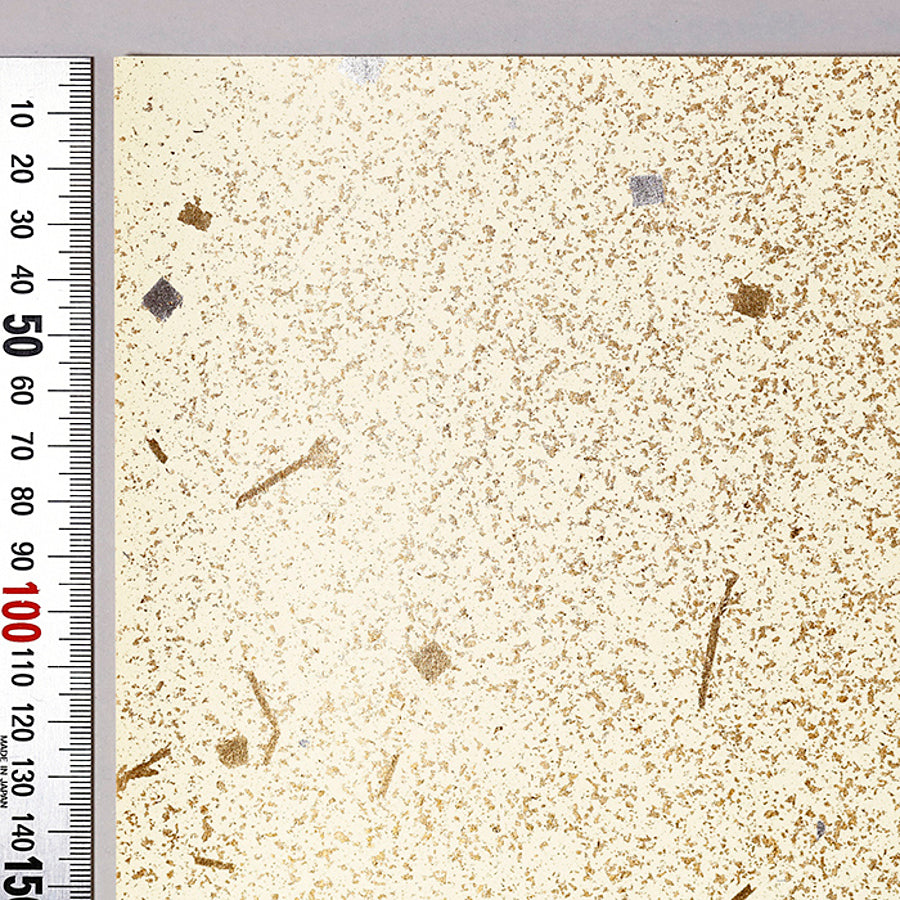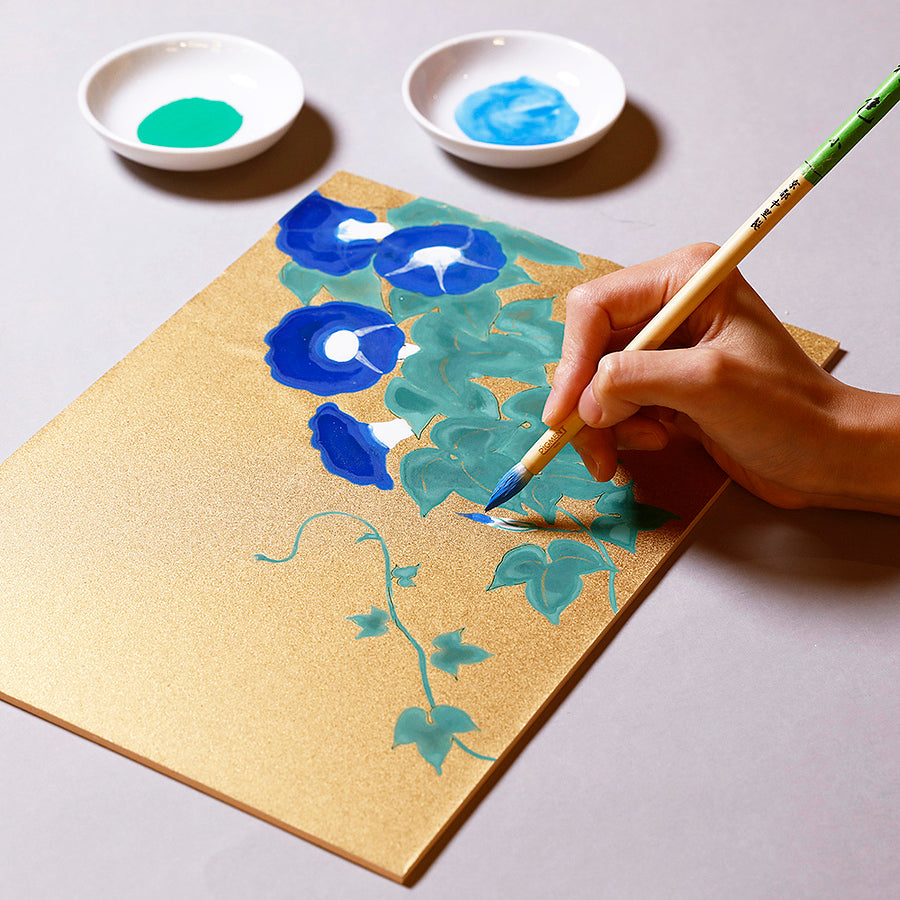 Description
Brass Leaf (an alloy of copper and zinc) and aluminum leaf in the shapes of strings (noge) and tiny squares (koishi) are applied randomly on the torinoko paper.

It can be used as a base for calligraphy and painting, as a part of interior design, as a background of photos, as for crafts and many other purposes.


*The 445 x 295mm products are not coated with sizing.
Please apply it yourself if necessary.
Other sizes than 445 x 295 mm are made-to-order and delivery time will vary depending on the type and size of paper.
We will inform you of the expected delivery date as soon as we know it.